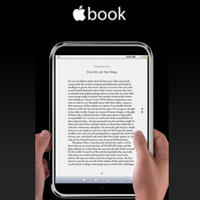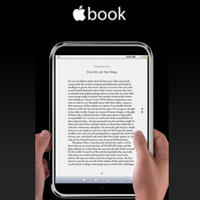 The software platform behind Apple's iPhone, iPod touch & iPad is called iOS. On their conference call last night AAPL noted that combined sales of all iOS devices worldwide exceeded 160 million units by the end of 2010. The total of such devices sold in the quarter was 40 million units.
Tim Cook noted that Apple's "integrated approach" is superior to that of the competition and "takes out all of the complexity for the end user." Apple is integrating key ideas, if not technologies, from iOS into its next Mac OS X version, which is due later this year.
Some very smart people openly mocked APPL when they announced plans for retail stores several years ago. People were focused on failures like those experienced by PC maker Gateway as the reason for their negative outlook for Apple. Really? Yup, say what you will about Gateway Computer founder Ted Waitt, but I can't remember anyone but his mom ever comparing him to Steven Jobs! Mr Jobs knows how to create buzz and make products people want. Waitt made cheap computers and packaged them in boxes that looked like cows. Not exactly comparing apples to apples here are we?
Here is what we do know about Mr Jobs, he turned bricks and mortar retail stores into goldmines. In Q4 2010 alone, Apple's retail operations generated $3.5 billion in revenues, up some 95 percent from a year before. If you go to browse or buy something from an Apple store you will be amazed how clean and well lit the stores are and how smart and efficient the workers at the store are and how well they know how EVERYTHING in the store works. Far from saturation despite the multi-billion dollar sales, Apple opened just 6 new stores in the quarter and those new stores generated an average of $12 million in revenues per store. AAPL now has over 320 stores worldwide.
Then there's the online stores that have sold over 10 billion apps, as well as music and movies. Take your pick, Steven Jobs and the guys and gals at Apple pretty much rule both bricks and clicks and I barely touched the computers, iPads, iPods, iPhones and entertainment (Apple TV) that contributed to such a blow out quarter last night!
Here are stocks with EPS due after the bell tonight and projected moves based on the combination of call and put option, also known as a straddle:
EBAY – Jan 29 straddle pricing in + or – 6.9 percent move post EPS
FFIV – Jan 140 straddle pricing in + or – 8 percent move post EPS
PLXS – Jan 30 straddle pricing in + or – 4.7 percent move post EPS
STX – Jan 14 straddle pricing in + or – 5.7 percent move post EPS
SLM – Jan 14 straddle pricing in + or – 5.9 percent move post EPS
XLNX – Jan 31 straddle pricing in + or – 3.7 percent move post EPS
I am long AAPL and short calls, no other positions among stocks mentioned including Gateway!
* Today's Guest blog is written by Jon Najarian, co-founder of optionMONSTER
For the best market insight, catch 'Fast Money' each night at 5pm ET and the 'Halftime Report' each afternoon at 12:30 ET on CNBC.
Ref: http://www.cnbc.com/id/41154314
John Melloy is the Executive Producer of Fast Money. Before joining CNBC, he was an editor for Bloomberg News, overseeing the U.S. Stock Market coverage team.