Paresh Rawal is one of the finest actors that we have today. In a chat with a group of journalists recently, Paresh Rawal spoke about a host of things. Bollywood Hungama's Faridoon Shahryar was part of this group of journalists. Here are a few excerpts from the conversation where Rawal spoke about his next film Guest iin London, his biopic of Narendra Modi, is he repentant of his tweet on Arundhati Roy? What ails our film industry and why he feels that Aamir Khan carries a bigger credibility than Tata or Birla today.
Atithi tum kab jaoge was a hilarious film. But, to come up with that timing, you need to have a competent actor in front of you as well, which you had in Ajay Devgn. Even Konkona, I think, she was outstanding. The domestic help was very funny. Do you think that you are missing that in Guest of London? Ajay is on a different level altogether, he's a very giving actor.
I never missed Konkona or Ajay in this. Because, yeh kahaani poori alag hai. Kartik is equally competent. He's a very good actor. Kriti too, is a very fine actress. I am saying it with a lot of responsibility that both of them are very competent.
As an actor, you have done all kinds of roles. Be it serious or comedy, some biopics like Sardar Patel. Which genre excites you more?
Not a genre, but a role which excites me more is a role which is well written and challenges me as an actor. It should kind of scare me whether I should do this or not and that fright only kind of motivates me.
Now, you are doing a film on Narendra Modi. Can you tell us something about it?
We are in the process of locking the script. Three fourth is already done. We will be starting sometime in March April 2018.
There was a buzz that Akshay Kumar is playing Mr. Modi…
Jisko karna hai…kare bhai. Accha hai!
Which of your roles have been most challenging so far?
Sir, Sardar, Tamanna, Road to Sangam, Mumbai Meri Jaan, Oye Lucky Lucky Oye…yeh sab challenging the, aur Baburao bhi.
How are you preparing to play Mr. Modi?
It's not as if I am meeting him day in and day out. Preparation is done when you detach yourself. You don't prepare by looking at the person all the time.

Do you think it will be difficult to play Mr. Modi considering the sort of political atmosphere which is there in the country today?
Political climate around him was always volatile ever since he came into politics. This political atmosphere has been created. People were standing on the roads during demonetization. But still, they didn't do any rioting. People were not complaining but it was the political parties who were complaining since their money had turned into paper.
Who do u want from the industry to play Amit Shah considering that Mr. Shah is extremely close to Mr. Modi?
Utna nahi hai jitna aapko lagta hai unke beech me. Modi saab hamesha akele rahe hai… always alone. He never believes in loose talk. Agar aapse kaam nahi hai, toh woh chale jayenge. He will always be alone.
The response that he has is very polarizing. People are either his fan or people are totally against him. So, when you attempt a biopic and when you attempt a role, do you also fear skepticism?
Why should I worry about that? I have to look at how he handled various situations.
Will the 2002 riots be touched upon in the biopic?
Everything will be there. Jo notion hai logon ka, above judiciary jo hoke ghoom rahe hai unke notion ko bhi tackle kiya jayga.
What about GST?
GST toh mai khud abhi tak samjha nahi paaya. Long run ke andar accha hi hoga, and it will simplify things. Jaise teething problem hota hai, chashme ka number change ho gaya, aisa thode din ke liye problem hoga.
Sir, the Tamil Nadu film industry has gone on strike as there is a 30% municipal tax in addition to GST, which makes it huge.
Local body tax ka pata nahi yaar. I am an inadequate person. Maine pehle bhi bataya ki hum log, you and me tax ke baare me kitna jaante hai ki CA ne bola itna bharo, thoda income tax officer ko puchenge kuch kam ho sakta hai, nahi hota hai toh bolte hai thik hai bhardo. Hum utna hi jaante hain.
From the film industry perspective, earlier regional cinema was exempt from taxes.
I met Sidharth Roy Kapur and discussed that such and such thing is going to happen and it will affect the film industry badly. Anyways, we are grappling with piracy. Now people can watch movies on their phones itself and data rates have crashed.

But it's not like that in the south industry. Piracy is very controlled.
Because they are united! Corporates couldn't penetrate in the South film industry. Their unity is a big thing. We don't have a unified voice. I told Siddharth Roy Kapur that we must have a unified federation but it's highly unlikely.
Sir, you played an amazing character in Oh My God! You played a rationalist. How much of a rationalist are you in real life?
100 percent.
Sir, there is so much of hate in the name of religion today. How sad do u think it is?
Pathetic!! Yeh sab tab hota hai jab hum society ko mandir nahi maante. Logon ko bhagwan nahi maante tab jaake yeh hota hai. Aap society ko mandir maano, logon ko bhagwaan mano, koi problem nahi hai.
Sir, lekin aise logon ko Mahatma Gandhi ka hawala dena, jo bachpan se hi nafrat ki ghuthi peete aaye hai, kya Mahatma Gandhi ka hawala deke kya yeh ruk jayga, kya karna kya chaiye?
Kya karoge iiske andar, nafrat ke andar kya karoge aap? Humko toh bachpan se Geeta, Mahabharat, Ramayan acchi acchi baatein padhai jaati hai toh phir bhi hum kyu karte hai? Hum kaha sudhre hai? Din ba din bigadte hi jaa rahe hai. Toh us kahaaniyon ka kuch assar hi nahi hai. Mane vo bahgwan ho, Khuda ho us cheez ka kuch assar hi nahi hai. Humein jo karna hai vo hum kar hi rahe hai
Kashmir me Pandit ko lynch kiya gaya. Pehalu khan hai, Junaid.
Chahe koi bhi ho, marta toh aadmi hi haina. Severe kanoon laana chaiye aur saath me kanoon laane se kaam nahi hoga, judiciary ko bhi fast implement karna chaiye.
Sir, can we see you as the Chief Minister of Gujarat sir?
(Laughs loudly).
Sir, you said that you consider Naseeruddin Shah as one of your idols and within the industry when you have people who have different political viewpoints be it Aamir or Naseer saab has certain viewpoints. How do you deal with that because you have worked with them in close quarters?
You respect that, agar Aamir kuch kehta hai, agar Shah Rukh kuch kehta hai, toh respect toh karta hu main. I might disagree. But, baat wahan tak hi pahunchti hai. Aur kitne aage leke jaoge, because they are also well meaning, woh bhi jo bolte hai woh desh ke bhale ke liye hi bolte hai, unka tareeka mere hisaab se alag hai, mera tareeka unke hisaab se alag hai, but baat dono desh ke bhale ke liye hi karte hain.

You said that Pakistani TV shows are better than ours. But, if this statement was made by Aamir or Shah Rukh, they would have been asked to go to Pakistan.
Mere par bhi toot pade the na yaar, meri bhi bahot dhajjiyan udayi thi
. I said this in 2014 as well that I like Pakistani TV shows. If I say that Imran Khan is a good cricketer, then does that make Sunil Gavaskar a bad cricketer?
But sir, today if you even praise a Pakistani player then one becomes an anti-national!
No. I won't stop praising.
How do you handle trolls, aapne mubarakbaad di Champions Trophy jeetne ke baad, so how do you handle pressure from trolls?
Ignore! Pressure? Twitter ka?! Arre chhodo yaar, aise pressure leke kaun yeh toh pressure hai hi nahin.
People are very aggressive and people are very volatile, especially regarding religion, so jab aap jaise celebrity goes on twitter and say something about Kashmir or the comment that you made about Arundhati Roy, do you feel that in hindsight that perhaps you shouldn't have made that, because if you say something, it influences people.
I firmly believe, whatever I have said about Arundhati Roy. I will repeat it also, I firmly believe in that; you cannot run down my country or my army ever, as simple as that.
Don't you think that was hate speech that was very aggressive?
No no. Unka agar freedom of expression hai, toh mera bhi yeh freedom of expression hua na?
Sir, the idea of having a person, be it a man or a woman tied around a car, if what they did is wrong, then what you are saying does that make it right?
From which angle do you think it incites violence? Please explain to me. If you tie Arundhati Roy on a jeep, then from which angle does it incite violence?
Sir, the idea of tying a human being in defense..
If you're the goodwill ambassador, if you sympathize with stone pelters, if you raise their flag and raise their questions all across the world then if you are tied on a jeep then the same people won't throw stones and violence won't be there. Even Arundhati will come to know that in what circumstances does the Army work.

Sir, what is it like to be in the Dutt biopic?
That's amazing, because of Raj Kumar Hirani, Abhijat Joshi's writing, and because of Ranbir Kapoor's acting.
How did you prepare for your role?
Fortunately, I am portraying a character who doesn't have any mannerisms or idiosyncrasies. It is very human. Dutt saab was very, very human, ek jo hota hai na stardom wala unka kuch tha nahi. Aur yeh chiefly baap bete ki kahaani hai, Sanajy Dutt aur Sunil Dutt ki kahaani hai.
Sir, can we have a sequel to OMG? But, in today's atmosphere when people can react violently to such movies, do you have any apprehensions?
Not from my experience. Kyun ki play toh kaafi jagah pe kiya hai maine, drama jo hai, Kishan v/s Kanhaiyya even after the movie came out, Hindustan me kiya hai, Parliament me kiya hai, Haridwar sab jagah kiya hua hai, toh maine toh aise koi reaction dekhe nahi hai in logon ke ki gadbad kar denge.
What sort of interaction have you had with Ranbir?
Ohh…terrific talent! Unique talent, what an actor he is yaar.
Sir, we have three Khans ruling the box office. Do you feel any of the young people Ranbir, Sidharth or Arjun have the potential to match up to the Khans?
I have never thought from that perspective. I think this comparison is not proper. Everyone plays with their own X factor. Salman has his own charm. Shah Rukh does his own thing. Aamir is a total package. Aamir doesn't rely on his charm. Aamir has a bigger goodwill today than Tata or Birla. If Aamir is making something, we will watch it. It takes many years to make this goodwill. Varun has just come, Ranbir is new. They are all capable. If they get good material, then they will score as well. 100%. They are very talented.
Sir, the earlier unions used to barge on the sets, in Film City and other places in Mumbai. Do you think they are taking advantage?
Of course, they are taking advantage of a lax law and order situation. And of the lack of unity of film federation and producers, uska advantage le rahe hain
Do you think that film federation is not capable enough?
We are not capable.
Lax law and order situation as in?
Lax law and order situation in this respect, not in general. Film city ke andar ek police station hona chaiye, aise log aaye toh unko rok hona hi chaiye.
Like in Rajasthan on the sets of Padmavati…
Arre galat hai yaar…bilkul galat hai.
Click HERE to read the original article.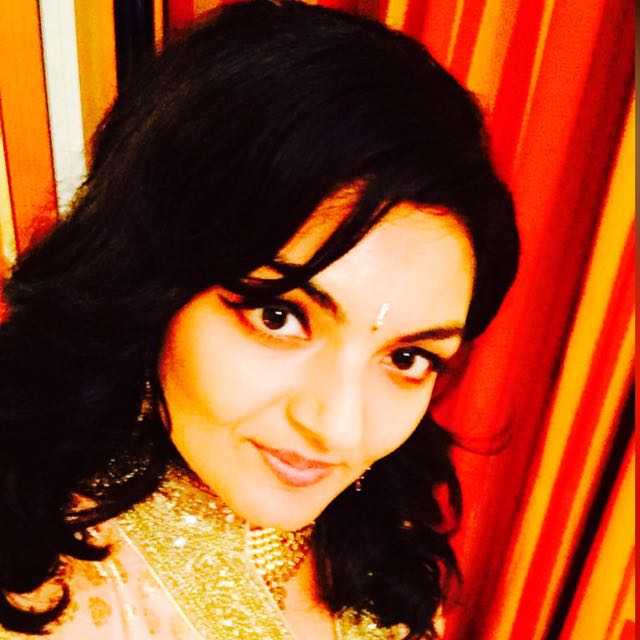 Vote for Shikha Dhingra For Mrs South Asia Canada 2017 by liking her Facebook page.


Loading ...