Some films are, simply, above numbers. They are cinema that just had to be experienced for Hindi cinema buffs. We viewers would have been much poorer without these innovative movie marvels. Happily, most of these films did make profits. But, over-budgeted or otherwise, these motion pictures required to be made exactly the way they are. And interestingly, some of them have had no successors in their genres. Here's looking at 12 such delights from the 1970s onwards, after the release of the 13th one – Jagga Jasoos.
1. Heer Raanjha (1970) – Director: Chetan Anand / Status: Hit
Among the many versions of the Punjab-based love fable, this one was definitely the most successful. Starring Raaj Kumar and Priya Rajvansh, it had dialogues by lyricist Kaifi Azmi that were entirely in verse!
2. Haathi Mere Saathi (1971) – M.A. Thirumugham / Status: Super-Hit
Sandow M.M.A. Chinappa Devar, who specialized in making movies with animals down South, made a remake of his Tamil film for his Hindi debut. Rajesh Khanna signed the indifferent film to get the money to buy his bungalow, but got Salim-Javed to come together and rewrite, getting a fabulous script, and he asked Laxmikant-Pyarelal to compose the music. The actor was already at the peak when the film released in the summer vacations, and became Hindi cinema's first film to make a lakh per territory—with the highest ticket rate then being Rs. 3! The elephant and his death scene became iconic. The music also became the first in India to qualify for a Silver Disc for sales. What was, however, the most important was that this was India's first Walt Disney-like film because it appealed to children—of all ages!
3. Karz (1980) – Subhash Ghai / Status: Flop, except in Mumbai
Subhash Ghai made a bold decision – to launch his banner with a film based on disco music, with a backdrop of reincarnation, after three successful action movies. He even pioneered the four-track Stereo in India for the song 'Om shanti Om'. Simply put, no one had made a film yet on a Western music genre, and yet got music that hit a Gold Disc, won a major award, and achieved cult status. Then a success only in Mumbai, it later spawned a direct (Karzzzz in 2008) and an inspired (Om Shanti Om in 2007) reprise. What stood out was the way the songs were structured and filmed. Ghai had travelled to London to watch videos and live performances of pop and disco singers, and adapted that style and finesse into his filming of the songs.

4. Mr. India (1987) – Shekhar Kapur / Status: Did not recover investment
Children and an invisible hero; a comic book villain who became cult; peppy music; a large cause in the plot: this was classic Walt Disney-meets-classic Hindi cinema. In the '80s, and with Shekhar Kapur at the helm, the film was very polished vis-à-vis a Haathi Mere Saathi. It did well, but the huge costs prevented initial profit. Now considered cult and classic, we are hearing buzz of a sequel for many years.
5. Hera Pheri (2000) – Priyadarshan / Status: Hit
Complete comedy was made saleable in Hindi cinema by David Dhawan in the '90s, but it was Priyadarshan who made it his business to raise the comic bar, keep the crass factor away and even make it side-splittingly hilarious despite the fact that the complexion of the comedy was dark. Every hilarious comedy that has followed Hera Pheri, good, bad or indifferent, has been influenced by this gem that also reinvented the careers of the director, of action heroes Akshay Kumar and Suniel Shetty as brilliant comics, and of 'bad man' Paresh Rawal as the iconic Baburao. This is a film that can be revisited endlessly, from point to point or in its entirety.
6. Dil Chahta Hai (2001) – Farhan Akhtar / Status: Success in Mumbai and Chennai
Experimental for its time, very new-age and yet touching the right emotional and funny chords, this slice-of-life cinema with extraordinary characters and their incredible wit has become cult now. The music, one of a kind then, was another asset. Dozens of coming-of-age or male-bonding films, even those produced by Farhan himself, have never quite reached anywhere close to this quasi-masterpiece.
7. Munna Bhai MBBS – Rajkumar Hirani / Status: Super-Hit
It stands alone as India's first 'medical' comedy that was completely Indian at heart. It stands alone for the kind of gutsy screenplay it had. It stands alone as a timeless movie masterpiece. Nothing more need be said.
8. Koi…Mil Gaya (2003) – Rakesh Roshan / Status: Super-Hit
Rakesh Roshan gave us Jadoo, the lovable alien, and a story that tugged at everyone's heartstrings. Star value, great scale, good music and Hrithik Roshan's fabulous performance all added up. After the B-grade Wahan Ke Log that came and vanished in the '60s, this was our first tryst with the alien genre.

9. Krrish (2006) – Rakesh Roshan / Status: Super-Hit
And with infinite shrewdness, Rakesh Roshan converted Jadoo's magical powers into the base for India's first super-hero film—a sequel. Hrithik Roshan played the superman, with the protagonist of the earlier film as his kidnapped father—a dual role. The huge production values, the strong element of humour and the Roshan-esque anchor of strong emotions added to another winner. After all, one new genre had led to another~
10. Masti (2004) – Indra Kumar / Status: Success
Move over, all B-grade sex comedies! Masti tackled a genre highly prevalent in the West but never seen in Hindi cinema – an A-grade adult comedy. Obviously, things went only as far as the censors allowed, but the film was spicy and naughty enough to make its (extramarital) mark. Made 13 years back, however, it could not escape the moral science message in the climax (pun unintended)!
11. Dhamaal (2007) – Indra Kumar / Status: Success
Again, such a genre, with clean comedy from start to finish, was not uncommon abroad, but Indra Kumar made a successful attempt that was 180 degrees away from Masti – there was no woman in the cast! And yes, the film was a mirthquake for all time, with a very Hollywood-like plot about hidden treasure.
12. Taare Zameen Par (2007) – Aamir Khan / Status: Hit
Aamir Khan decided to focus on the increasing scourge that dyslexia was becoming, shedding light on this medical malaise in this missionary film. Dyslexia was something Indian society and parents barely understood – causing harm to their helpless kids and to themselves. Aamir dispensed with the frills – a romantic track, a heroine, masala entertainment—and yet came up with a supremely entertaining movie that became a therapeutic guide.
13. Jagga Jasoos – Anurag Basu / Status: Box-Office not yet clear
So will this 13th film make the box-ofice grade? It does not really matter—such films, as we said at the beginning, are above numbers. For a melody-inclined nation known also for musicals on stage, the concept of a musical live feature based on a Tintin-like detective character and his associates was perhaps too much to accept universally. This film is not only like a huge comic book on celluloid, but taking Heer Raanjha a step further, its characters even speak to each other in songs, over 20 of them! My Fair Lady and so many more Hollywood musicals had been accepted in India, so let us watch at what happens in 2017's India. And frankly, we would love this as a franchise—with its negative attributes ironed out.
Click HERE to read the original article.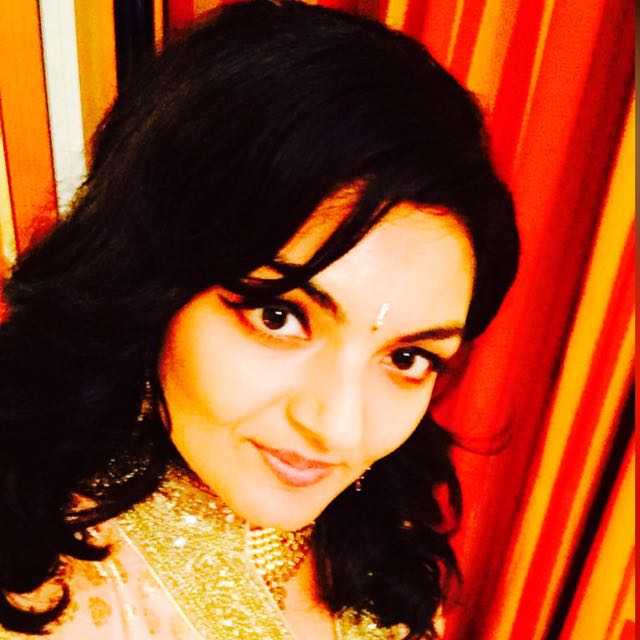 Vote for Shikha Dhingra For Mrs South Asia Canada 2017 by liking her Facebook page.


Loading ...