Being a public person is a double edged sword. With immense and fame and popularity, you also have to face a lot of scrutiny especially when it comes to personal matter or the choice of clothes, etc. Sonam Kapoor is a shining example of the same. She recently got married and burned the international red carpet of Cannes Film Festival shortly afterwards blushing in her bridal glow and her hands decorated with Henna. Sonam had a beautiful Sikh wedding earlier this month and has had a mangalsutra custom made for her which embodied her bond with husband Anand Ahuja. Recently, while promoting Veere Di Wedding, she tried something new and broke the norm by wearing her Mangalsutra as a bracelet. The netizens did not take it too well and trolled her for being offensive to the culture.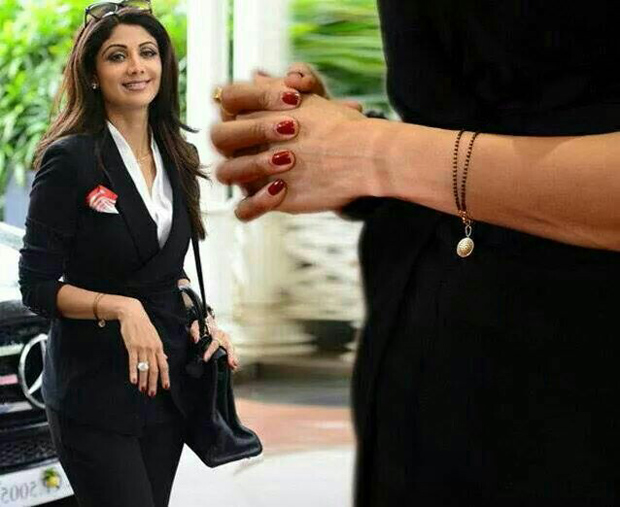 One Twitter user wrote, ""Mangalsutra is not compulsion but it is love by wife for her husband. And it should always be nearby heart for which it is worn in neck. This Bollywood is declining our culture day by day as they grow up in foreign. So they are mixture of indian+foreign." "It should be commented when our culture will be challenged everytime. This personal and independent culture is what? Independence from whom, from ur parents or siblings. This is western culture which can't be tolerated. This independence word will destroy our life," another one wrote. Another netizen showed serious signs of intolerance with this tweet, ""Tomorrow she will wear it on her ankle. Wo bhi fashion ho jayega. All are filmstars are crap. We give them undue importance." Sonam's fans came out in her support and hailed it as a new trend and lauded her to start a dialogue to smash patriarchy which is the theme of her upcoming movie Veere Di Wedding anyway.
But this is not the first time that an actress has worn a mangalsutra on wrist. Shilpa Shetty started this trend back in 2010 after her marriage and was lauded by her fans for the same. What do you think? Are trolls justified in calling out Sonam over this new trend?
Sonam Kapoor wears her 'mangalsutra' round her wrist and units a brand new style development https://t.co/vBCuFFLqZc pic.twitter.com/RtwSN5N1sb
— 1 Click Par (@1clickpar) May 20, 2018
Also read : Sonam Kapoor and Anand Ahuja's lovey dovey PDA on social media will turn you into a MUSHBALL
Click HERE to read more and view the original source of this article.


Loading ...