Akshay Kumar was known as Khiladi Kumar for the longest time for doing the 'Khiladi' movies and of course, for his action avatar. But then, he decided to test new waters which led him to dabble in comedy flicks at first. Later he also did intense films and nowadays his forte has been social dramas like Toilet – Ek Prem Katha, Pad Man etc. In his quest to offer something new, his action side took a backseat of sorts. As a result, he's able to do such kind of massy action films only once in a while. But whenever he did off late, it always paid dividends. Rowdy Rathore, released in 2012, ranks as one of his most successful films ever, for instance.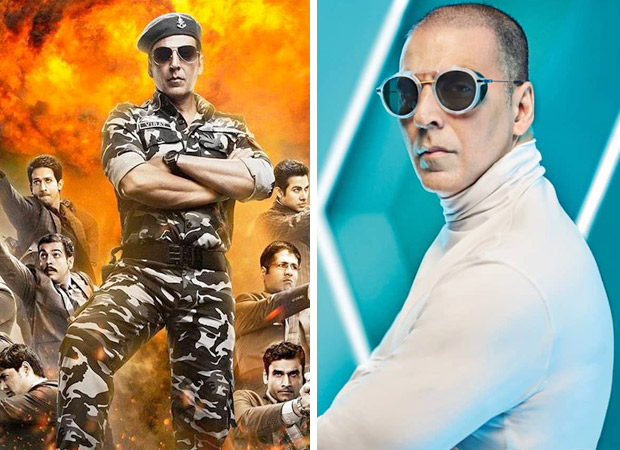 After Rowdy Rathore, he appeared in one more significant film, Holiday – A Soldier Is Never Off Duty. It released exactly 4 years ago and it was not only a success at the box office, it has fairly done well on television too. Directed by Ghajini director A R Murugadoss, it tells the story of a solider named Virat who's on a holiday when he foils the plan of a terrorist group to bomb Mumbai. What worked for the film is that despite some few over the top and illogical sequences (remember Akshay self-repairing his dislocated shoulder in seconds?), the film was overall quite intelligent and witty! And also exhilarating! The intermission point is terrific when Virat takes the help of his team and kills the 12 terrorists who were about to plant bombs in the city. The manner in which this entire sequence unfolds has to be seen to believe! A R Murugadoss's direction shines at this point and same goes for Prasad Sashte's background score and Amitabh Shukla's editing. The fun continues in the second half as well when Virat puts his own sister as bait to reach out to the terrorists. The romance track slows down the film a bit but is engaging nonetheless.
After
Holiday – A Soldier Is Never Off Duty
, Akshay Kumar never did such a massy action entertainer. He appeared in Neeraj Pandey's
Baby
, Krish's
Gabbar Is Back
and Karan Malhotra's
Brothers
and all the three films didn't have the same mass appeal and were more intense. So in the last four years, an actor known for action hasn't been in a pan-India film where he would be beating the baddies. Though we have no complaints with the kind of films done by him all these years instead, we really wish he does another
Holiday – A Soldier Is Never Off Duty
. And there are two reasons for it.
Firstly, Akshay's action avatar is very enjoyable. He looks absolutely convincing because of his physique and craze for fitness. Hence, it looks believable when he's able to handle multiple goons at one time. Secondly, in 2014, Holiday – A Soldier Is Never Off Duty collected Rs. 112.45 crore at the box office. In today's times, when Akshay's credibility is even better, a film like this would have easily cruised over the Rs. 200 crore mark. And that would be great because it's saddening that someone like Akshay Kumar, who's so popular and delivers back to back hits, hasn't been able to even cross the Rs. 150 crore mark! If he does another massy action entertainer now, there's no way it can't become a blockbuster! Of course it has to be made well and has to touch audiences, the way Holiday – A Soldier Is Never Off Duty did.
Looking at his line up, Akshay Kumar will ultimately cross the Rs. 200 crore mark in a year or two. All his upcoming films like Gold, 2.0, Kesari, Housefull 4 and Hera Pheri 3 have that factor that can bring audiences to hordes. All of them seem highly exciting but, again, all these aren't action flicks. Here's hoping that Akshay Kumar remembers Holiday – A Soldier Is Never Off Duty today on its fourth anniversary and treats his fans by putting together a similarly exciting project for the near future! The whole country would surely lap it up!
Also Read : Sanjay Leela Bhansali to produce Rowdy Rathore 2 with Akshay Kumar
Click HERE to read more and view the original source of this article.


Loading ...