Stars often end up at the receiving end – whether they are disgruntled fans, the masses or even on social media from strangers. While some ignore, others respond but Katrina Kaif not only turned around and told some disgruntled fans in Vancouver to calm down who tried heckling her but also dealt with them in a very graceful and cool manner.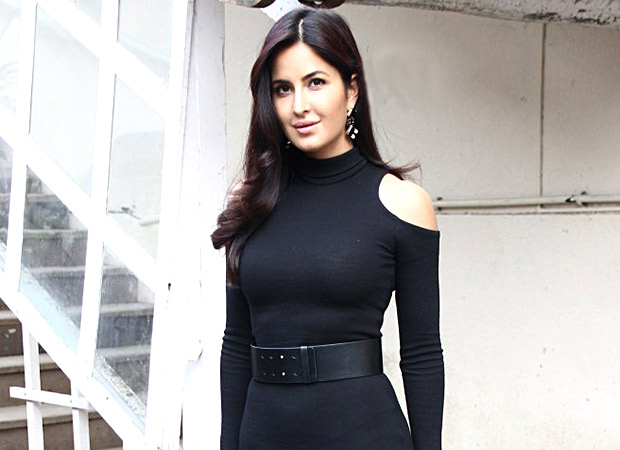 Says an onlooker at the incident in Vancouver last week when the Dabangg Reloaded show took place, "It was while Katrina was coming out of her hotel after an exhausting but exciting show in Vancouver. A couple of her fans – two girls misbehaved with her and tried to humiliate her but Katrina dealt with the situation with so much calmness and grace.
I was not a fan of Katrina earlier but after seeing the incident, I was blown away by Katrina's classy act. She is not only calm, composed and kind in the face of rude behaviour but is also very patient."
The onlooker explains, "Apparently, two girls came to Katrina after the show got over to take pictures but she was extremely tired and told her bodyguard to tell them to wait for 15 minutes as she wanted to take a quick nap because she had not slept for days. Katrina has been continuously travelling for the tour and was very tired. Also she had to go for a Meet & Greet so she needed some time rest. But the girls were impatient and went away. When Katrina left her hotel for the Meet & Greet, the girls chased her there and were extremely rude with her. But she dealt with the situation with so much calmness and grace and handled it like a professional. Katrina smiled, took pics, signed pics and even gave autographs for 15 minutes even though she was exhausted."
We came across a video on social media where we can see the girls heckling Katrina. "We don't want to take a pic with you! Booooo!" The actress goes to her car but returns back to reply to them, "You know what? You shouldn't do that, guys. I am very tired and I had a long show…"
One of the girls retort, "You need to have a better attitude. People call you an actress but when people come to meet you, ignore them." Katrina says, "Calm down…" But another girl tells her, "I am on public property. You cannot tell me to calm down". But after that the actress is seen chatting and posing for pictures with her fans and everyone has calmed down by then. One of her male fans is heard telling her when she waves goodbye, "Ma'am you have a very good heart. We welcome you here again."
Also Read: WATCH: Katrina Kaif shares a hilarious clip from her warm-up session at Dabangg Reloaded Tour
Click HERE to read more and view the original source of this article.


Loading ...