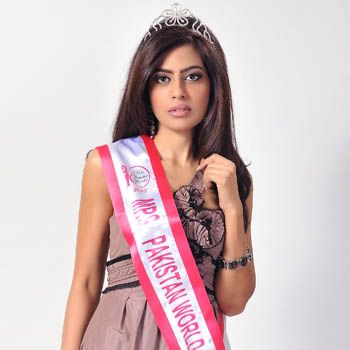 You can publish this article on your website as long as you provide a link back to this page.
This article was last updated on April 16, 2022

Farah Mahmood has honored Pakistan at beauty pageant by naming herself the crown of new Mrs. Pakistan World 2013.
Farah Mahmood's perfect face and her Barbie doll looks may attract a lot of men and women, as her picture perfect face is flawless, but behind Mahmood's stunning beauty lies a strong, well-mannered and educated woman. A degree in English literature and with a background in fitness training, Farah was chosen as the new Mrs. Pakistan World 2013.
Mahmood was crowned in January 2013, and has begun her year with a huge responsibility to bring about some positive change in the plight of Pakistani women. Mahmood specializes in image consultancy as well.
Mahmood's passion for serving her community as well as representing Pakistan has given her the title of Mrs. Pakistan World 2013. If the Pakistani Barbie doll was to be crafted then it would have been on Farah Mahmood, but Mahmood has a lot more to offer than just being a beautiful woman. Mahmood is a mother of 4 beautiful children and is a symbol for many married Pakistani women with a message that life does not end after marriage.
Click HERE to read more from Fashion Central.