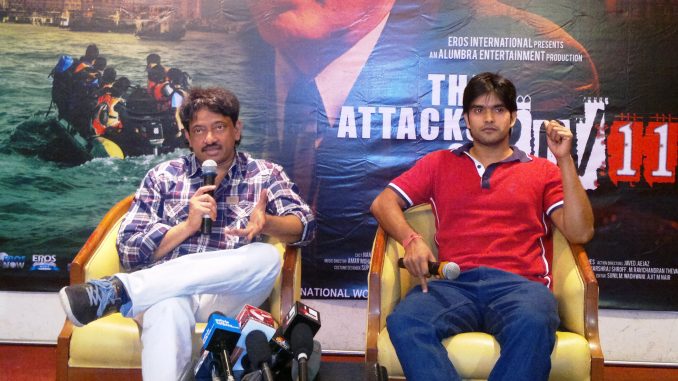 Ram Gopal Varma introduced the most hated man in India Mohammed Ajmal Amir Kasab to the media at a suburban hall on Wednesday. Sanjeev Jaiswal, a young 24 year old actor from Mumbai was brought before the media for the first time after he played the epochal character of Kasab in the Ram Gopal Varma directed film The Attacks of 26/11.
"I was switching on and off when I played Kasab. I hate him as much as anyone else in India does," says Jaiswal. The young actor was the seventh among the lot of 40 people who auditioned for the role, was selected by Varma instantly. "Once I saw him, I didn't want to meet anyone else," Ramu says. The Attacks Of 26/11 opened this week to a very positive response and huge praising reviews from all the Film Critic's around.
Jaiswal was struggling for a while before he landed the coveted role. "I have been hunting for roles for many years, but got the break of my life. People love me, but hate my character in the film," says Jaiswal.