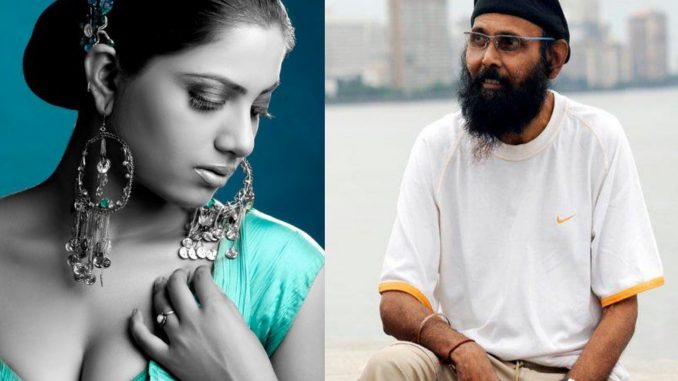 You can publish this article on your website as long as you provide a link back to this page.
This article was last updated on April 16, 2022

After the sad demise of ace photographer Jagdish Mali floated on social networking sites, Bollywood went in the state of shock. Jagdish Mali, father of actress Antara Mali, passed away this morning at Nanavati Hospital in Mumbai around 11. South Indian controversial actress Kavita Radheshyam claimed Jagdish Mali as her mentor and the one who gave her Bollywood Career.
"I was crying like a baby when i heard this sad news about Jaggi Da (Jagdish Mali). I didn't knew how to react as he was the one who first made my comparison with my icon late Smita Patilji. He promised me my first shoot on the reference of Smita Patilji and he did it. Today i am working as an Actress is just because of Jaggi Da's photo-shoot. Every director whom i have met so far praised about his work and his shoot for me. I have always considered Jaggi Da as a Legend." said emotional Kavita Radheshyam.
Jagdish Mali was diagnosed with a liver ailment in 1998 but was said to be better recently. He started his career in the 80s and had worked with most of the big names in Bollywood like Rekha, Shabana Azmi, Kareena Kapoor, Anupam Kher, Om Puri, Irrfan Khan and others. In January this year, Mali was reportedly spotted walking in a "disoriented" state in a city suburb by a small time actress Mink Brar, But he later rubbished reports saying he was not suffering from any mental problem and was perfectly fine.
"There can be no other Jagdish Mali in Bollywood. Bollywood and all of us has lost a diamond which cannot be replaced. I think the Almighty needed him desperately so that he may do an amazing photo-shoot of heaven and other creations. May his soul rest in peace." added Kavita Radheshyam.