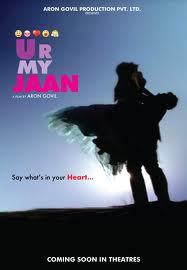 This article was last updated on April 16, 2022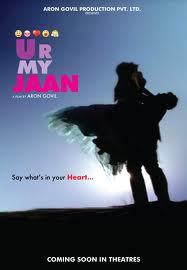 Reena is a 21 year old, very pretty model from Chandigarh with dreams of becoming a huge Bollywood star. A opportunity come her way to go to Mumbai for a high profile shoot and film audition, through Sandy, an acquaintance she met in local fashion show. Coming from a lower middle class family, it's a moment that Reena is waiting for, to fulfill her dream of becoming an actress; but there is a problem, since Reena's parents don't want her to go out of town as she is getting married to Rajiv, a son of her father's friend. Reena does not care for Rajiv or any other boy for that matter since she only has one goal in life. Reena doesn't want to get married and somehow persuades her parents to let her go and lands in Mumbai. As she meets Sandy, her dream takes an ugly turn, as the shoot is cancelled and the film audition is postponed for few days. Now Reena is left with no photo shoot, no money or a place to stay. Sandy has promised he can definitely fix her audition with Prem Raj, the leading Bollywood producer when he returns from Switzerland in few days, provided he can show them her portfolio. Reena is determined to get her portfolio done now that she has landed in Mumbai. After considerable pleading from Reena, Sandy manages for Reena to spend a night with billionaire Akash who has come from New York to Mumbai for a business trip and is known to Sandy from his childhood. Reena reluctantly agrees to share a room with Akash, as there is no other way out for her. They both meet at the bar. Akash is in early thirties, and is a suave billionaire, who is smart, world famous, industrialist. He has come to Mumbai to complete the takeover of Elite industries, a very large Indian conglomerate. Akash has an ex wife and a girl friend, Donna in New York. Reena is a fun loving, bubbly, and a hip girl who also truly believes in her god Ganesh to protect her from all the troubles that come her way. Akash admires her confidence and finds her quite different from all the high powered corporate type women he has been with in the past. Akash finds Reena very interesting and enjoys her company a lot. When he comes to know of Reena's dream then he entices her to stay with him while he is in Mumbai for his work by fixing her audition with his friend Prem Raj. Reena having found Akash charming and harmless agrees and pleads with her best friend Priya in Chandigarh, to somehow manage her parents for few days since she is delayed in Mumbai. Reena is a traditional Indian girl and is not highly educated but very intelligent and often gives advice to Akash on his affairs. There is a certain innocence, honesty and simple charm about this girl which hooks Akash. Akash is a workaholic; he is working round the clock to take over Elite industry which is run by two brothers Raj and Dev. Akash is ruthless when it comes to work and he believes there is no place of emotions in the business world. Reena does not like this thinking of Akash and she thinks that money should not be made at the expense of human emotions. She tells Akash that he should find some time to relax and enjoy in life. They spend a lot of time together attending Akash's parties, events and other outings. They are both very different but still there is something that connects then from inside. As they spend time together, Akash begins changing gradually, because of Reena he learns to enjoy life and explores a different side of life which is not only about just making money and working.
Reena on the other hand is exposed to a fairly tale life style that she had never dreamt of coming from a middle class background, and is treated like a princess by Akash. Under the influence of Reena, Akash gives reprieve to Elite industries which does not go down very well with his business associates. Without knowing they both have come very close, Reena starts loving Akash, and before they know the week is over. It is time for Akash to go back to USA. Since Akash already has a girl friend in USA, he wants Reena to continue to stay in Mumbai so he could maintain his friendship with her. Reena has a dilemma since she has to return home and get married to Rajiv, which Akash does not know. Akash likes Reena but after an ex wife and with an already committed girl friend Donna in New York, he is not ready for any serious commitment so soon. Reena leaves. Donna after being informed by Akash's business associates arrives in Mumbai. Donna is a managing director of an investment banking firm and is just like what Akash used to be, chasing money and workaholic. Donna is shocked when she sees how Akash changed in one week and let go of Elite Industries deal. She tries to arrange another deal for Akash. However, Akash now begins to compare Donna with Reena and sees the difference in their personalities and starts missing Reena. He also comes to know that Reena is getting married in a few days. Donna is not about to let go of Akash. Akash has to make some hard decisions and make them fast.
You can publish this article on your website as long as you provide a link back to this page.