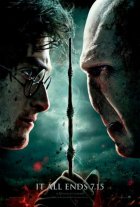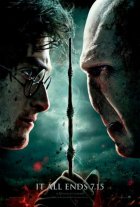 It's finally here and with it comes the end of an era. J. K. Rowling has captured the imagination of a generation over the past ten years in both book and movie adaptations of her beloved character and we the public have literally watched the actors on screen grow up before our eyes.
The good news is that the series is going out with a bang and can hold its head high by ending on a high note. The newspapers are turning in good reports about the film but more importantly, the rankings of all rankings, Rotten Tomatoes, has bestowed upon the film the unusually high score of 97%. Can you get much closer to perfection?
There can be no doubt this is going to be both a critical and financial success. The film just opened on July 15th and reports already have its worldwide gross pegged at $126 million, well on its way of recouping its reported $250 million budget.
Want to maximize your cinematic experience? The film is playing in IMAX 3D at the Scotiabank (check times) in downtown Toronto and at the Colossus (check times) in Vaughan. If you're going to see the movie, you might as well see it in style.
For all you muggles who just can't get enough Potter information, you will find some links below to further fan your enthusiasm for the film and satisfy your appetit for all things enchanted. This includes the new web site Pottermore.
References
Rotten Tomatoes: Harry Potter and the Deathly Hallows Part 2: 97%
Thrilling, powerfully acted, and visually dazzling, Deathly Hallows Part II brings the Harry Potter franchise to a satisfying — and suitably magical — conclusion.
Wikipedia: Harry Potter and the Deathly Hallows Part 2
Harry Potter and the Deathly Hallows – Part 2 is a 2011 epic fantasy film directed by David Yates and is the second of two films based on the novel of the same name by J. K. Rowling. It is the eighth and final instalment in the Harry Potter film series, written by Steve Kloves and produced by David Heyman, David Barron and Rowling.
Wikipedia: Production of Harry Potter and the Deathly Hallows
Harry Potter and the Deathly Hallows is the 2010/2011 two-part epic series finale of the Harry Potter film series. Both parts, Harry Potter and the Deathly Hallows – Part 1 and Harry Potter and the Deathly Hallows – Part 2, are directed by David Yates, written by Steve Kloves and based on the novel by J. K. Rowling. The films are produced by Rowling along with David Heyman and David Barron.
Principal photography for both parts began on 19 February 2009 and was completed on 12 June 2010, with the final day of reshoots on 21 December 2010 marking the franchise's closure of ten years of filming. Part 1 was released in 2D and IMAX formats on 19 November 2010, and Part 2 was released in 3D, 2D and IMAX formats on 15 July 2011.
Wikipedia: J. K. Rowling
Joanne "Jo" Rowling, OBE (born 31 July 1965), better known as J. K. Rowling, is a British author best known as the creator of the Harry Potter fantasy series, the idea for which was conceived on a train trip from Manchester to London in 1990. The Potter books have gained worldwide attention, won multiple awards, sold more than 400 million copies and been the basis for a popular series of films, in which Rowling had overall approval on the scripts as well as maintaining creative control by serving as a producer on the final instalment.
Wikipedia: Pottermore
Pottermore is an upcoming website by J. K. Rowling, developed by TH_NK and sponsored by Sony. The website will sell e-book and audiobook versions of the seven Harry Potter novels, as well as provide over 18,000 words of additional content including background details and settings.
official web site: Pottermore
J.K. Rowling presents Pottermore: a unique and free-to-use website which builds an exciting online experience around the reading of the Harry Potter books.
Opening on July 31, 2011.
Click HERE to read more from William Belle
Article viewed at: Oye! Times at www.oyetimes.com