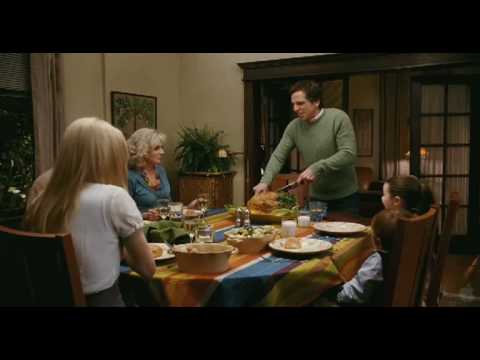 As we turn into the final week of mad shopping before Christmas and the holidays, we can take a moment to focus on the various up-coming movies vying for our entertainment dollars.
Little Fockers: Dec 22
Part 3 of the on-going conflict between Greg Focker (Ben Stiller) and retired CIA agent Jack Byrnes (Robert De Niro). This 2010 film coming out on December 22 is the sequel to both the 2000 film Meet the Parents and the 2004 film Meet The Fockers. As well as continuing with the original cast including Dustin Hoffman and Barbara Streisand, this 3rd outing introduces Harvey Keitel, Jessica Alba and Laura Dern to the mix.
Rotten Tomatoes: Little Fockers: no reviews yet
Wikipedia: Little Fockers
official web site
trailer
http://www.youtube.com/watch?v=j65JfjApdg4
True Grit: Dec 22
This remake of the 1969 film which starred John Wayne and Glen Campbell brings together Jeff Bridges in the role of U.S. Marshal Reuben J. "Rooster" Cogburn, Matt Damon and Josh Brolin all under the direction of the Coen Brothers. I would remind everyone that the Coen Brothers have a remarkable talent for producing high quality films. Their previous work includes Fargo, The Big Lebowski, O Brother, Where Art Thou (an excellent vehicle for one George Clooney) and A Serious Man to name but a few. As a consequence, my expectations are going to be high for this remake and I add that I will definitely see this film. The Coen Brothers are truly excellent film makers.
This film comes out on December 22 but already the critics are being tallied on Rotten Tomatoes giving the film a score of 94%. That is a sure sign of a quality product.
Rotten Tomatoes: True Grit: 94%
Wikipedia: True Grit
official web site
trailer
http://www.youtube.com/watch?v=YfTSvFSdyRg
Blue Valentine: Dec 31
It's going to be good. It was the official selection at the Canner Film Festival, the Sundance Film Festival and the Toronto Film Festival and is already rated at 92% on Rotten Tomatoes.
Starring Ryan Gosling and Michelle Williams, the film follows a married couple and the highs and lows of their life together. Originally released with a NC-17 rating meaning that nobody 17 and under can get in, the production company argued and won its challenge for an R rating which now means 17 or older can get in. A change in rating allows 17 year olds which translates into a wider audience. One newspaper called the victory "a slightly less Blue Valentine".
Rotten Tomatoes: Blue Valentine: 92%
Wikipedia: Blue Valentine
official web site
trailer
http://www.youtube.com/watch?v=wQ2CqKMrcCM
Click HERE to read more from William Belle