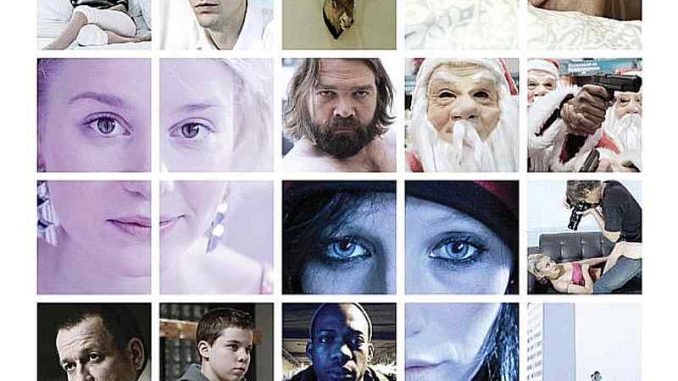 Movie Review
Naked Harbour (Vuosaari)
Cast: Alma Pöysti, Aino Louhimies, Sean Pertwee, Laura Birn, Amanda Pilke
Directed by: Aku Louhimies
Review by: Faisal Saif
Ratings: * * * *
The 4th Jagran Film Festival Screening.
Let me start admitting here about Naked Harbour (Vousaari) not being an Artsy film at all. To some point, The film surely follows the lines and impact of Alejandro González Iñárritu's Babel (2007) and Paul Haggis Crash (2004). Aku Louhimies Naked Harbour features an interesting yet strong emotional theme of intersecting characters and plot-lines.
The film follows inside-out look of 8 stories and their characters who is an American visiting the city on business, A junkie couple struggling to pay off a thug, A 16 year old girl who will will go to any length for fame, A bullied Russian immigrant boy, A couple whose marriage is falling apart, A schoolboy whose only friend is his dog, A father who projects his body issues onto his teenage son, and A young single mother undergoing chemotherapy.
Every character is undergoing some form of problems and nonacceptance in his/her life. And at times the film is genuinely heart-breaking, particularly the story-lines dealing with children.
The only story which was not convincing enough according to me was of the American who is on a business tour in the city. Yes there is a heavy amount of sex in the film but it's dealt in a convincing way. All the stories and performances in the film are outstanding. The story that really hit me to tears was about the Mother-Daughter relationship where the mother is undergoing chemotherapy, The 16 year old girl who wants just one shot to fame and the schoolboy and his only best friend which is a Dog.
Prolific Film maker Aku Louhimies has extracted wonderful performances from all the actors and have presented a film that questions your inner soul at times. The Background Score, Production Values, Camera Work and Editing rises the top position while you are watching this beautiful journey of Finland and it's people.
Naked Harbour (Vuosaari) is not a film that should be missed. The film is surely a film that will make you discuss on a longer period of time even after you have left the auditorium. Two Thumbs Up for this Aku Louhimies masterpiece!