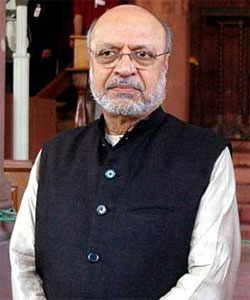 You can publish this article on your website as long as you provide a link back to this page.
This article was last updated on April 16, 2022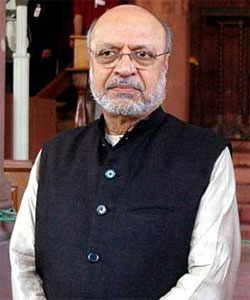 Veteran director Shyam Benegal's choice of subjects for his films reveals a deep love for history and biographies, but lesser known is the filmmaker's interest in art and paintings. "I like art and among other works I still have a small painting of the head of Christ that was gifted to me by
Anjolie a long time ago along with works by other artists," Benegal told PTI on the sidelines of a function held here recently to mark painter Anjolie Ela Menon's 70th birthday.
Apart from directing films based on historical events or biographies such as Zubeida, Junoon, Bose: The Forgotten Hero, Bharat Ek Khoj, and Mahatma Gandhi, the director has also done a lot of work on art history.
However, Benegal seems to wear a different hat when he is not directing.
"The manner of perception changes when you look at art. When you are directing a film you are going through the perception of a filmmaker, which is different when you are looking at art," says the director who has given Indian cinema Ankur, Nishant and Manthan among others.
Benegal who lived in Mumbai and dabbled in painting before turning to full time filmmaking says, "When I was in Mumbai it was an interesting time with a rich congregation of artists. There was Husain, Gaitonde and all of them. Also, Alkezi with his theatre and Ravi Shankar with his music school."
M F Husain and Gaitonde were part of the Progressive Art Movement of the 1950's and Ebrahim Alkazi went on to become the founder director of the National School of Drama. Sitarist Pandit Ravi Shankar had come to Mumbai and joined the Indian People's Theatre Association.
In their midst, Benegal says he lived and worked admiring the artists, painting with them a bit and writing poetry.
"Whatever we could afford we bought. I have some works that were gifted to me by the artists," says the veteran director who possesses works by a "couple of contemporary artists.
Meanwhile, even as his international film based on the life of Indian spy in the second world war -Noor Inayat Khan-has been currently put on the back burner, the old director is busy on his next project which he says is "a new contemporary film."
The ace director quotes American writer and Nobel laureate Ernest Hemingway while refusing to reveal details of the upcoming film.
"Just like Hemingway said, you lose it if you talk about it."