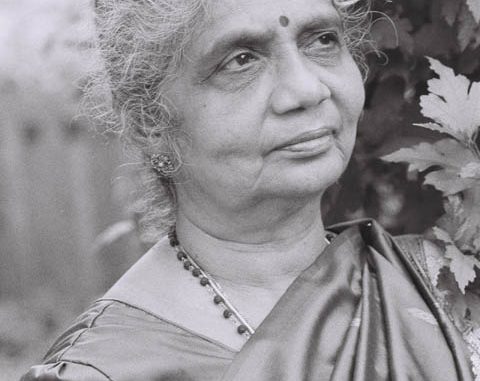 This article was last updated on April 16, 2022
Canada:

Oye! Times readers Get FREE $30 to spend on Amazon, Walmart…
USA:

Oye! Times readers Get FREE $30 to spend on Amazon, Walmart…

Though Hindu by birth, as a spiritual seeker,
I delved into several faiths and religions.
Instinct confirms the presence of God
like the pervasive power of the unseen wind.
Manmade religions, surging rivers seeking
to merge into the common sea of bliss,
The Divine, that One Omnipotent Power
that is God who so skillfully orchestrates
this vast kaleidoscope of the whole cosmos
with such precision and glorious grandeur.
I realize that I too am a tiny part
of that Whole. I have no name or form
for my creator now and believe
that when in tune, God's power and grace
always envelops helps and guides me.
However, I cannot understand why my people languishing in camps in
Sri Lanka along with others worldwide,
continue to be oppressed by the heartless Powers?
Even if it is karma, surely there
should be some peace with justice!
Where is God? How can
He/She permit such atrocities?
I know some atheists who are most caring
and lead exemplery lives.
At times this makes me ponder whether
I am just blindly following the flock with my belief
in the existence of the Power that is God!
But when I retrospect and scan my life,
memory pictures flash forth,
vivid as ever in my minds eye . . .
From age 26 to 46, twenty years of Venus rule
in my horoscope did elevate, bestowing my family
a better life on Demodera Group,
the 3000 acre largest tea estate in Sri Lanka.
My daughter married well, our sons went abroad
one by one, my burdens were eased
and material me, miraculously
gained free access to books
quite unexpectedly in the seventies,
to nurture my spirituality which led
to the first of my nine Puttaparthi pilgrimages
when we were quite broke!
On another trip, I lost
my handbag with all essentials,
help arrived from every corner,
restoring my confidence and faith in God.
However, I could not still my mind to meditate
though I tried so hard, but in 1983
started my trek with the mantra of Mahesh Yogi's
TM meditation. I who loved meat
and fish became a total vegetarian,
broke all rules and tasted different
methods of meditation.
As I progressed, I received all what
I needed and could always feel
God's guiding hand on my shoulder.
I almost died and was
unconscious three days
in Colombo Accident Intensive Care
with swollen head,
arm and eight ribs fractured
and a collapsed lung,
when a minivan knocked me down
at a crossing in 1991, but I did arise
with all my faculties intact!
From 1992 in Canada,
I grasped opportunities,
broadened my vistas and am grateful
to be what I am today.
Though I am five inches shorter
with severe osteoporosis,
a crooked spine with both shoulders
and wrists fractured, I have minimal pain,
my mind is sharp and I still manage
to cope pretty well at seventysix!
I am ashamed of my floundering fickle faith
and this reluctance to accept life
as it unfolds around me
that from time to time, I seem
to need this affirmation
that the You do exist
and reign supreme my dear God!
You can publish this article on your website as long as you provide a link back to this page.