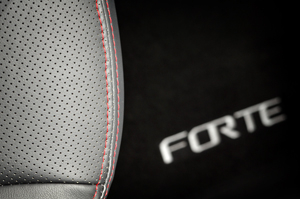 This article was last updated on April 16, 2022
Canada:

Oye! Times readers Get FREE $30 to spend on Amazon, Walmart…
USA:

Oye! Times readers Get FREE $30 to spend on Amazon, Walmart…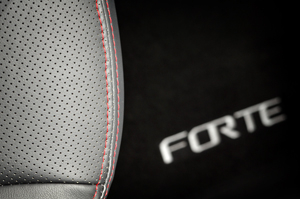 Kia is starting to gain traction in the automotive market and this is clearly exemplified by its Forte5 hatch that we test drove last week. The 2011 Forte5 is a mix of practicality, looks, performance and lots of features that greatly enhance the driving experience. Offered in four trim levels – the LX, LX plus, EX and SX – the pricing will easily make friends with your wallet and meet the toughest of expectations. You can pick up a loaded base model LX for about $17K – before all the taxes of course – and get useful features like heated power side mirrors and iPod ready AUX and USB ports. Going all out, for about $25K for the SX with Luxury package, you get such features as a navigation system and a Smart Key push button start; something you always wanted to do; get in, push a button and go!
You will still have to make stops at gas stations from time to time. The 2011 Kia Forte5 SX has a 2.4L inline 4 cylinder engine that drinks up 6.2L/100km on the highway and 9.2 in the city. With a 52L gas-tank long highway drives will be easy.
Looking at the exterior styling of the Forte5, it is clearly a winner with its provocative front fascia that is now complimented by a redesigned set of tail-lights of similar nature. The a la racing rear diffuser is a great touch. Performance wise, the 6-speed manual transmission SX trim car we drove behaved really well, with smooth gear shifts, agile handling, and pleasant acceleration. Inside, we were protected by front and side air-bags, wrapped in leather with stunning, red stitching, and surrounded by power-everything.
With an inspiring colour palette to work with, along with a load of accessories – ranging from wheel locks to sport pedals – the 2011 Kia Forte5 has received our acceptance, and so it will receive yours.

Walk around

Designed by Peter Schreyer, the distinctive front grille and headlights of the Forte5 help communicate the overall character of the vehicle. It speaks of confidence, and heralds a better driving experience. With front and rear overhangs of roughly the same length, the side profile appears to be proportionally balanced with a slight, forward leaning stance. The rear-end features prominent taillights – that wrap around the body – with an intricate design and well integrated reverse light indicators. Chrome door handles are a nice touch but are not necessary as there are plenty of other aspects that speak of the higher trim of the car. The sporty nature of the SX package is hinted upon by a rear spoiler, rear diffuser, and a muffler with an enlarged tip. The 17" allow wheels complete the look with a pattern that helps emphasize the perks of driving a Kia; large disk brakes all around!

Getting in
With doors that don't weigh a ton and don't push you inside the vehicle unless you hit that impossible 'sweet-spot', accessing all five doors of the 2011 Kia Forte5 was a breeze. It was, however, a tad tricky to find that electronic button on the rear hatch that would prop the lock open, as it was offset slightly to right rather than centered. But once found, a pleasantly lightweight hatch opened seamlessly giving enough room for your luggage or anything else you would need to use it for. The hatch of the Forte5 also featured a number of hidden compartments that are perfect for a laptop, books or something flat that you don't wish to leave exposed. Rear passenger doors were a little smaller but still just as accessible. Opening the hood was easy because Kia's engineers shaved off any excess weight and made the lock release tab relatively easy to find. Rather than being positioned somewhere along the perimeter of the engine bay, the metal hood stand is attached to the hood itself, opening downwards. It took a while to find it but the surprise was worth it!

On the inside

As you try to peel your eyes off of the aluminum that covers a part of the steering wheel, foot pedals and the control panels, you eyes slowly make their way towards the red stitching, and then your fingers follow. Clearly, a lot of attention was paid to detail, greatly enhancing the interior of the SX trim 2011 Kia Forte5 we had. The cluster is equipped with a backlight that glows red reminding you to pay attention to how fast you're going. Most of the elements, like the LED displays, share the same red colour that comes in harmony with the stitching and the cluster, supporting the overall theme. Apparently, Kia has something against engine and external temperature monitoring as there is no gauge in the main cluster for engine temperature, and the external temperature read-out appears tiny on the centre console; I found myself leaning in to read it. The centre console controls could have been laid out a little better, but regardless of the looks, it is functionally practical and relatively easy to learn and use. On the driver's side of the vehicle cabin, the steering mounted buttons appear really sturdy, in contrast to the mirror controls on the door side that feel the exact opposite. Overall, the controls are there and positioned where you expect them to be.
Driving experience

Sometimes I wish that every vehicle came with a manual transmission. Yes, today's automatic transmissions have reached a point of superiority leaving the good old stick-shift behind in the clutch dust. As a matter of fact, the 2011 Kia Forte5 gets better fuel economy with the 6-speed automatic over the 6-speed manual. But in order to get a true driving experience and be in full control of your vehicle, you must, absolutely must opt out for a manual transmission. It's even cheaper to get one because an automatic will cost you about $1200 more (it's the same in almost every car on the market today).
On our 2011 Kia Forte5 SX, the rev-happy engine produces 173bhp @ 6,000 rpm and 168 lb.-ft. of torque @ 4,000 rpm. Gleefully shifting through all six gears, the 2.4 L DOHC in-line 4-cylinder engine with CVVT accelerated the car to 60km/h in an instant. It was a little challenging to drive on city roads as the speed limits did not appear to comply with what the Forte5 had in mind. The sport tuned suspension of the SX model was very responsive to even the subtlest steering input, and yet, the ride was still a smooth one on some of the bumpiest of Toronto's roads. From first to second and all the way to sixth gear, cruising in the 2011 Kia Forte5 was great. I could comfortably rest my elbow on the door panel and have my window open all the way without having my head blown off by the wind. Using the handbrake while waiting at an intersection proved to be quite tricky as Kia tuned it to be very responsive and very light on the hand. Passing and changing lanes did not return any surprises, although I still can't figure out how to see past the A-pillars of some of today's modern cars; the A-pillars on the Forte5 were no exception. During such driving maneuvers, the vehicle produced enough torque to move by safely and even get you a good dose of adrenaline.
Conclusion

With its looks, performance and features, the new Forte5 seems to have a lot more attitude than just a touch, as Kia claims on their Canadian web site. The 2011 Kia Forte5 is a practical hatchback that will get you, and your stuff, to where you want to go safely and in style. Backed up with a 5 year/100,000km warranty, Kia makes it very hard to come up with excuses for you to not want one.
Article viewed on Oye! Times at www.oyetimes.com
You can publish this article on your website as long as you provide a link back to this page.