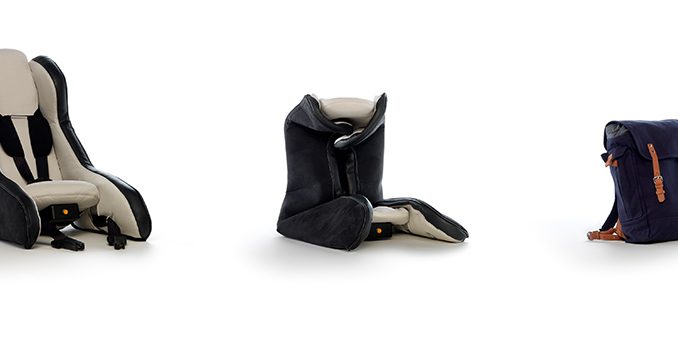 You can publish this article on your website as long as you provide a link back to this page.
This article was last updated on April 16, 2022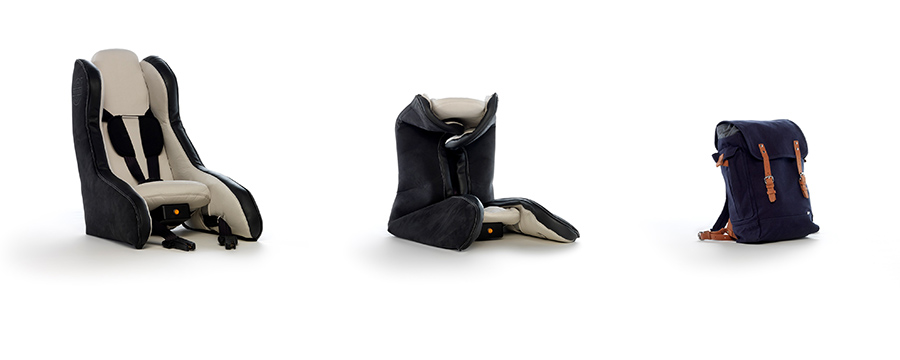 Volvo is once again changing in-vehicle child safety as we know it. With their long history of integrated child harnesses and unparalleled reputation for family safety, it only seems natural for the company to have unveiled an inflatable Child Seat Concept, and in the year that they celebrate 50 years of dedication to child safety, no less.
In lieu of the heavy and bulky car seats of today, Volvo's new concept product is inflatable which makes it lightweight. It is intended for rearward facing use since this is the safest way for our youngsters to travel in a vehicle. The designer, Lawrence Abele, had his two children in mind while creating this seat and for him, as with most parents, safety was priority one.
The concept presents new opportunities for those who care for our children, for example grandparents and friends who take care of your kids and need an ultra mobile child seat. Being lightweight, the seat is also very convenient when travelling by taxi, rental car or bus.
Volvo boasts that the seat's innovative pump system is silent and efficient as well as integrated, which means no extra parts to hook up. It inflates the seat in less than 40 seconds and deflates it too. Not only does it weigh less than five kilograms and fit into a small weekend bag but it is also constantly online via Bluetooth which allows for a variety of features such as remote controlled inflation.
The prototype of this seat was created using drop-stitch fabric which is commonly used in boating. The fact that it is very strong and can be brought to a very high internal pressure is what makes it perfect for an inflatable child seat.
All that is left to know is: What will it cost? What will be the height and weight limits? Will it be approved for use on aircrafts? When will it be available for purchase? As a parent I'm hoping the answer to that last one will be very soon.
Image courtesy of Volvo