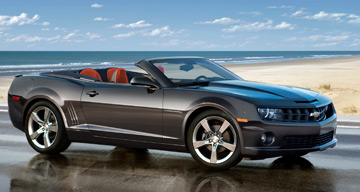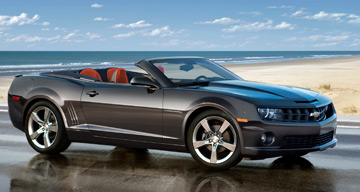 Chevrolet recently showed off a top down version of their very popular Camaro at the LA Auto Show. One November 25
th
, 2010 they announced that it would be go on sale in February 2011.
The new Camaro convertible will be built at GM's Oshawa, ON facility and will be the latest addition to the Oshawa plant that already builds the Camaro Coupe.
The convertible will be offered in similar trim configurations to that of the coupe. The base vehicle will feature the very capable direct injection 6-cylinder engine putting out 312 horsepower and 278 lb-ft of torque. The upgraded SS models will have two V8 choices; the L99 for automatic transmission vehicles and the very popular LS3 (same as introduced on the 2008 Corvette) for manual transmission Camaro convertibles.
Chevrolet focused on creating a drop top that was simpler and more refined than the traditional convertible while maintaining ease of use. With a system very similar to that found on the Corvette, featuring a single latch and a total retraction time of 20 seconds Chevrolet is confident that buyers of the Camaro convertible will enjoy all the pleasures of drop tops without the drawbacks.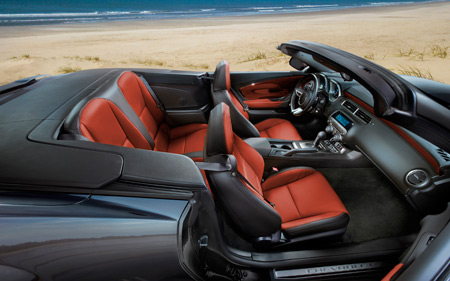 Traditionally one of the biggest drawbacks with convertible vehicles is the loss of chassis rigidity when the support normally offered by a fixed roofline is lost. Chevrolet claims to have made huge improvements here, and says the new convertible should handle, perform, and feel very similar to the coupe.
"Our goal in development was to make the convertible match the coupe as closely as possible in ride quality, handling and overall performance," said Al Oppenheiser, Camaro chief engineer.
A telling example of the Camaro convertible's strength is evidenced in its suspension tuning – specifically, the lack of changes between the convertible and coupe models.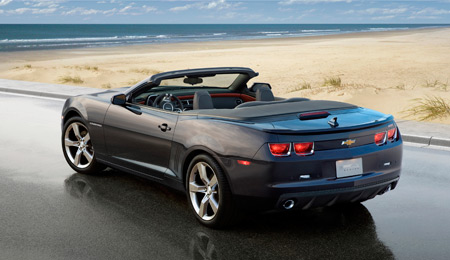 "To compensate for the reduced structure of an open car, engineers often will make the suspension softer, making the convertible a boulevard cruiser," said Oppenheiser. "Instead, we took the more difficult, but better path of bolstering structure rather than softening the suspension. We didn't change a strut, bushing or spring rate from the Camaro coupe."
Chevrolet identifies the veteran Ford Mustang convertible and newer Nissan 370Z as its primary competition. How it stacks up against those two and a host of other convertibles remains to be seen once the Camaro convertible hits the streets.
For now stare, salivate, and try not to drool on the keyboard.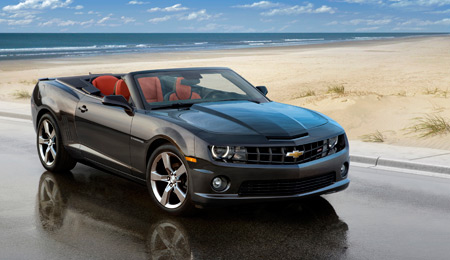 Contact Kanishka Sonnadara at kanishka@oyetimes.com