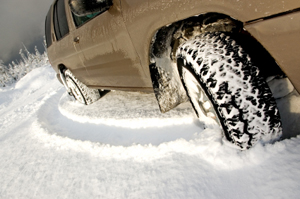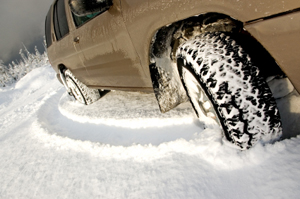 At this time of year, people are busy shovelling, preparing for the holidays, and preparing for another season of treacherous winter driving. One of the biggest safeguards against the effects of the elements on the highways is a set of winter tires.

If you haven't already purchased a set of winter tires for your ride, then you should get it done as soon as possible. Tire manufacturers make a limited quantity of winter tires every year, based on the sales of the previous year. Once they are sold out, they are not manufactured again until next season.


If you have ever shopped for a set of tires, you know that it can be a very intimidating task. When faced with advertising, differing opinions and theories, and of course so many choices, it can be hard to make a confident decision as to the right tire for you. It is important to do your homework to make sure that you get the right tire for the right price. The best defense is to arm yourself with as much information as possible.

When it comes to tires, the old adage "You get what you pay for" certainly applies. The more expensive the tire, the better the tire generally is. If at all possible, always purchase the best tire that you can reasonably afford. It is also optimal to buy 4 tires for the best results.

Many places that sell tires will install them for an extra charge. When getting estimates, be sure to ask for installation and balancing costs. They will vary from one place to another, and some will even include it in the cost of the tire.

You will need to know the size of the tire when shopping. This can be found on the tire that is on your car now. It will start with a letter, then a series of numbers. An example would be "P195/65R15". This is a tire for a 15" wheel, with an aspect ratio of 65, and 195 mm wide. The aspect ratio is the height of the sidewall. This is the percentage of the width. Therefore, in this case, the sidewall height is 65% of the width, or 126.75mm high.

To ensure that the tire that you are buying is properly tested and designated for winter use, it should have a small emblem on the sidewall that looks like a mountain with a small snowflake inside of it. This is the industry designation for a fully recognized winter tire.

Winter tires offer better handling, traction and braking in cold conditions. This is largely due to the fact that they are made of a softer rubber compound than all season tires. The softer rubber will grip better when braking, making the distance required for braking shorter. For this same reason, it is important that the winter tires that you put on your vehicle don't get put into use until the cold weather starts, and are changed over when the warmer weather becomes fairly consistent. Warmer pavement will prematurely wear out winter tires.

If you are driving a vehicle with alloy wheels, you may want to invest in a set of steel winter rims. Winter tires are mounted once to these rims, and they will save the alloy rims from ever seeing the corrosive effects of road salt. A set of steel rims will add roughly another $360 to the total cost of the winter tires. Given that one alloy rim could be costlier than that, it makes it a very worthwhile investment.

When you do have your winter tire purchase made, you may want to call your automobile insurance company. Some companies now offer a discount to their customers that choose to install winter tires. The discount will often help to offset the purchase costs of the tires.

While a set of winter tires will offer added vehicle safety in the colder months of the year, there is never any substitute for driver awareness and care when driving. Common sense always prevails when driving in less than optimum conditions, so please drive safe this winter.

Contact Christine Henderson at christine@oyetimes.com