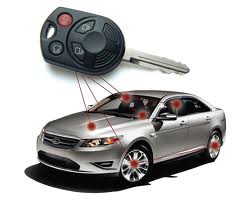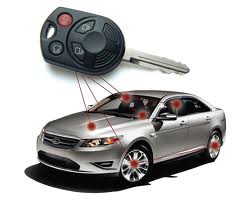 Trying to keep the peace in your household? Trying to strike a balance between your teenagers wanting to take the car out for a night on the town and your worst nightmare of getting "that call"? Ford has come up with a parental control for its vehicles which would mean Mom (and Dad) still have some control over their children when they take the wheel.
Originally launched in 2010 as standard equipment on the Ford focus, the company has now made this standard on nearly all its Ford and Lincoln models. Parents program the system through the vehicle message centre. When the key is inserted into the ignition, the car reads a transponder chip which control default driving modes such as:
Block explicit satellite radio content-an industry first
Choose between four different top vehicle speeds-65 mph, 70 mph, 75 mph or 80 mph
Help encourage kids to stay buckled up by muting the audio system until the front seatbelts are engaged
Limit the audio system's volume levels to 44 percent of its maximum
Prevent safety systems like traction control and blind-spot alert from being deactivated
Set an earlier "low-fuel" warning that comes on when the vehicle's range reach 75 miles
It seems, according to survey conducted by Ford, that the entire concept has appeal for both parents and teens.
For parents:
75 percent liked the speed-limiting feature
72 percent liked the more insistent safety-belt reminder
63 percent liked the audio limiting feature
50 percent of those who would consider purchasing MyKey also said they would allow their children to use the family vehicle more often if it were equipped with the new technology
more than 50 percent of parents are worried about what their children are doing: driving at unsafe speeds, talking on hand-held cell phones or texting while driving, or are otherwise driving distracted.
over 30 percent are concerned that their teens do not always buckle their safety belts when driving.
For teens
Teens surveyed are largely open to MyKey if it means they will have more freedom to drive
Initially, 67 percent of teens polled said they wouldn't want MyKey features
if using MyKey would lead to greater driving privileges, only 36 percent would object to the technology.
Ford's web site points out that according to the National Highway Traffic Safety Administration (NHTSA), teens are more likely to take risks such as speeding – a contributing factor in 30 percent of all fatal crashes. Teens also are less likely to wear safety belts than older drivers.
Video of Ford's MyKey features
http://www.youtube.com/watch?v=ZlwaMpMyVgI
References
Ford Motor Company – Jan 26/2011
Ford's Innovative MyKey System helps teens drive safer, conserve fuel; Gives parents peace of mind
http://media.ford.com/article_display.cfm?article_id=29172
Click HERE to read more from William Belle
Article viewed at: Oye! Times at www.oyetimes.com