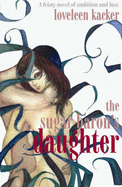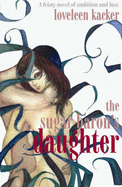 This book was picked from a sale for a very simple reason, the title sounded very familiar.
Set in a small town, Majhauli in UP it is the story of love, lust politics, greed & relationships. Majhauli houses a sugar mill owned by Rai Sahab Hukam Singh. The mill however is under a strike. Kulbhushan, Hukam saheb's son is incapable of handling the situation and that's when Nagina (Hukam Saheb's daughter) who had always wanted to control the mill uses the opportunity to prove her mettle.
She uses all possible tricks to win control over the mill. Her trump card however is "Anmol" her childhood sweetheart who is now not so very happily married. Anmol is driven by one simple word, 'lust'. He is so blinded by the beauty of Nagina that he forgets everything, leaves Delhi, his family & his responsibilities.
Nagina & Anmol get involved in the murky caste politics of the sugar mill. What follows is fast, racy & page turning.
The book has everything you look for in a racy novel. You get an insider view of caste-ridden politics, exploitation of poor laborers, family politics, ambition, suspense & thrill. It makes for a good time pass read.
However towards the end the book lags & looses its steam. It reaches its climax much before the book ends and after that the graph falls.
But overall it makes an enjoyable read. I liked it especially because of the U.P connection. Born in UP and having spent some 13 yrs there I could relate to the setting.
Also I have always loved politics and the way it is used & described in the book makes for a good political read. It leaves you with the message that we can use the corrupt system for our selfish purpose but at the end of the day the same dirty politics sucks you in.
A must read if you like political thrillers with a rustic feel and passable if you don't.
Author: Loveleen Kacker
Price: 250/-
Publisher: Harper Collins India
Click HERE to read more book reviews.