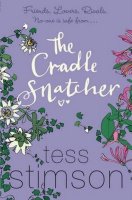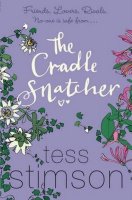 Clare, 37 years old is married to Marc who is rich, handsome and 10 years younger to her. After putting off for 7 years (to focus on her career) she has given birth to two lovely babies.
Her hunky dory life goes for a toss when she realizes what baby care is all about and is on the brink of cracking up when Jenna enters in their life.
Jenna the nanny is a young, beautiful, bright girl who is running away from an abusive relationship. She blends into the household and takes over the caring of kids and Clare joins back her business. From hereon their life spirals downwards.
Clare starts believing that she isn't a good Mother; Marc feels that her wife puts her career before her kids and even accuses her of trying to kill their daughter; Jane feels that though her employer is friendly but she is a borderline case of being a control freak.
Clare feels that her husband is a kid and is not competent enough for anything. She feels Jenna is trying to take over her role. The relationships are stretched to the point of breaking up.
Throw in an evil mother who hates her son-in-law, a casanova brother who fancies his sister's nanny, a regular but strange visitor to Clare's flower shop and you have a perfect domestic pot boiler for you.
But…
Will the relationship survive?
And who is the cradle snatcher?
Read the book to know further.
I liked the book for quite a many reasons
I fell in love with the narrative of the book. Each chapter is how one character sees the incident as. For e.g. We have Clare telling us about what happened to her daughter Poppy, how she fared in hospital and then how she felt when she was questioned for poisoning her. The next chapter would be of Mark and would begin from where he entered the scene and how/ what he felt about the whole thing.
This kind of narrative ensures that you are getting to read the point of view of each character. You might feel sympathetic towards Marc at a point of time but when you see the same thing from Clare's angle things look so different.
The final result is that there is neither a black nor a white character in the book. Everyone has a shade of grey in them and this comes out so well here. The root cause of every misunderstanding is the difference in as how we see an incident and as I said it comes out so well in here.
The book also looks into what has really become of urban couples these days. It touches the contemporary issue of recession, heavy mortgages, heavier loans etc. It also touches upon the struggle a working woman has to face to balance her career & kids.
As far as pulling out surprises is concerned it wouldn't fall behind any detective fiction novel. No it doesn't give you a mushy-mushy view of life what you get here is the real life. In few words it is a page turner which is contemporary and makes out to be a fantastic & racy read.
3.5/5 from me 🙂
Author: Tess Stimson
Price: 264/-
Publisher: Pan Books
Click HERE to read more book reviews.