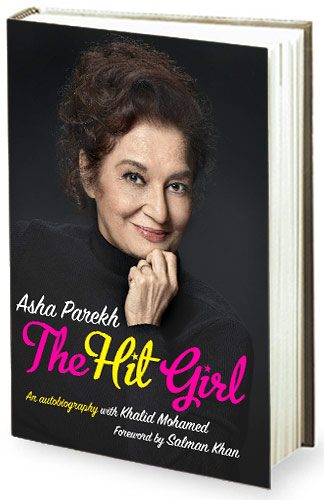 'A classy layout' – This is what first catches your attention when you hold Asha Parekh's autobiography The Hit Girl in your hands for the first time. Hardbound with glossy pages, easy font and very good visual appeal, the 250 odd page book is studded with hundreds of pictures that indeed attract you towards The Hit Girl. You do feel compelled to check out what does veteran journalist, filmmaker and author Khaild Mohamed have to offer with this book which is yet another addition to quite a few biographies that have hit the stands in the recent times.
As a good marketing ploy, the book's cover also boasts of a foreword by Salman Khan no less. However, it doesn't really add much of a value add to what the book has to eventually offer since it comes across as a rather customary opening read with not much of an insight or depth added into what Salman actually thinks of the veteran actress. In fact it just doesn't end there. There are introductory chapters by Sanjay Leela Bhansali, Sai Paranjpye and Khaild Mohamed himself that take the book right till page number 40 before the autobiography actually begins. Frankly, one has waited far too long till this time.
Nonetheless, once Asha Parekh gets talking and Khaild Mohamed structures, arranges and puts it all out there for everyone to read, you do begin to get immersed in the life and times of the veteran actress who has been well into her 70s. You are actually amazed to know how active she has been in different walks of life, right from her early days as a dancer to being a supporting actress to turning into the lead protagonist to adjusting herself to peripheral roles to quitting films to entering the world of television to her philanthropic world to being the Censor Board Chief to addressing industry concerns and a lot more!
This is where Khaled truly scores in bringing to fore the life and times of the lady who was pretty much attached to her parents, didn't get married, was heartbroken when both her dad and mom passed away, has been in company of many of her peers and contemporaries from the 60s and the 70s, is living life to the fullest till date, has never considered herself to be dependent on anyone, has built good enough wealth over the decades to live lavishly for another lifetime, is happy to stay away from the controversies and lastly, has no regrets whatsoever about her forever single status.
In the middle of this all, she does goes back in time to talk about her career progression and how even though there were many of her contemporaries like Sadhana and Nanda who were active alongside her, the rivalry – if at all it was there – was strictly professional and never got into her personal space. That said, one can also sense that the lady has taken a conscious call to 'play it safe' in this book since even though she does touch upon sensitive topics at times (not getting along well with a hero or two and allegations of her cutting roles of the second leads in her films), she leaves it all at a very peripheral level.
This is the reason why you find a lot of it amiss in this book which ends up being a plain and simple narrative of a life story sans any major ups and downs whatsoever. Now considering the fact that anyone with 70 years of lifetime behind her would indeed have a lot to tell about people, things, facts and anecdotes surrounding her, The Hit Girl turns out to be more of a diary affair than something which goes all out in being a revelation tale.
Hence, while you do get to know how Asha Parekh had a good rise as an actress in the world of films, how so many films that she did were rather safe and didn't require many histrionics, how she stayed away from any link-ups whatsoever, how she came close to being married (with men outside Bollywood) a couple of times, how she ultimately decided to hang up her foots when it comes to facing the camera, and the best of all – how she can uncontrollably giggle at any given opportunity, you wonder if there is certain element of completeness to her tale.
Now in the current times when quite a few tell-tale autobiographies memoirs have hit the stands in the recent times (the ones by Naseeruddin Shah, Karan Johar and Rishi Kapoor to name a few), The Hit Girls emerges as rather plain and simple affair that does intend to share reasonable details about Asha Parekh as the lady she has been but then holds itself back from letting a reader intrude all the way into her personal life.
Price: Rs. 895/=
Rating: ***
Click HERE to read the original article.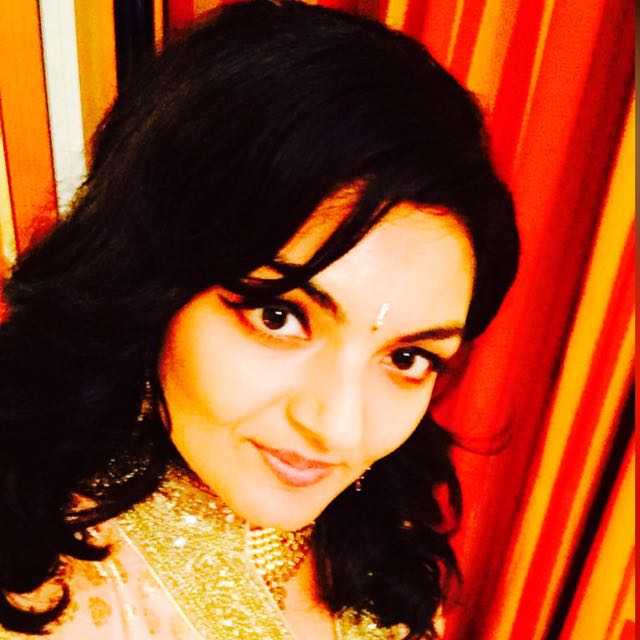 Vote for Shikha Dhingra For Mrs South Asia Canada 2017 by liking her Facebook page.


Loading ...