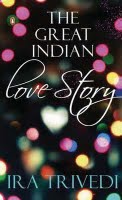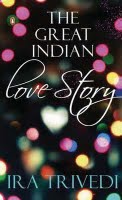 Based in Delhi this is the story of Serena Sharma. She leads a roller coaster life where drinks, night clubs, pubs, drugs etc are a regular feature. She has a disturbing past which keeps coming back to her. Her mother had chosen to leave her husband for a younger man & Serena believes that the betrayal lead to her father's death, but is that the truth?
The story unfolds between past & present ending at a disturbing note. The book will somehow remind you of one of the stories of Madhur Bhandarkar's Page 3.
For me it was a time pass read which gives a peek into the disturbing & shallow life that today's youth lead. What I strongly felt was that the book lacked soul & could have been more detailed.
My rating 2.5/5.00
Ira Trivedi,
Penguin Books,
Rs. 199/-
Click HERE to read more book reviews.