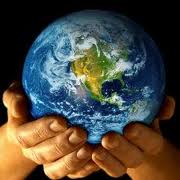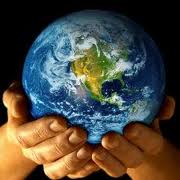 Good Friday 2011 is the day on which Christians commemorate the death of Jesus Christ on the Cross, the act that brought salvation to all who believe. It is the culmination of Holy Week 2011, which begins on Palm Sunday 2011, and it takes place two days before Easter 2011. (About.Com)
Good Friday 2011 falls on April 22, 2011. Now just how good is it? Well, I guess that will depend on the rather unholy event of me winning the lottery. Praise the lord!
Have you bought the necessary tickets? We have thirty-two million dollars up for grabs on Friday and fifteen million on Saturday. Hmmm, there must be something open on Friday if you haven't slapped down your five bucks.
In the meantime, here's a few oddities (funnies) I ran cross during my travels (on the Net):
A tweet I saw the other day: Light travels faster than sound, this is why some people appear bright until you hear them speak… (Ha, ha, Okay, that is kinda funny.)
I wonder if Eric got a job with a résumé like this.
Hey! April 22: today is Earth Day!!! (see my blog: Earth Day: April 22, 2011) Are you doing your part to save the planet? And don't forget to check out some pictures from NASA about our blue planet.
Check some amazing time-lapse videos: the aurora borealis and the Milky Way.
Then there's the amusing T-Mobile commercial of the Royal Wedding with everybody dancing including the Queen. Ha! And we thought dancing queen referred to ABBA!
It's a beautiful day if you can see it (video)
Lotto Max: Fri Apr 22: $32 million (No MaxMillions)
Lotto Max: One chance in 28,633,528
6/49: Sat, April 23, 2011: $10,000,000
Lotto 6/49: One chance in 13,983,816
All the latest winning numbers
You can visit the Lotto web site and check out all the latest winning numbers including Poker, 49, Lottario, Keno, Pick 4, Pick 3 and Payday. Of course, all the Encore numbers can be found there as well.
Click HERE to read more from William Belle
Article viewed at: Oye! Times at www.oyetimes.com