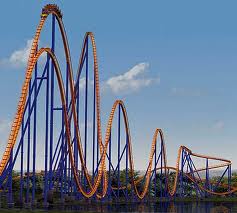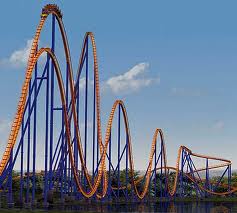 Let's start with the lottery. Wednesday's 6/49 saw the winning ticket purchased in Ontario worth a cool $7,077,095.80. – Where does the eighty cents come from? – Tony Mathers and Colin Willard have won the moo-la but have a story to go along with it. Both men work at Smart Technologies in Kanata, a company which manufactures electronic white boards. Just two days before the win, the company had announced it was moving its plant to Mexico meaning than over 200 employees were going to lose their jobs. Willard and 17 co-workers bought a ticket for the Lotto 6/49 the next day and Thursday, Willard discovered they had won the seven million dollars. Divided 18 ways, this gives each of them just a tad under four hundred thousand dollars.
It's a nice story and should I add that this should happen to all of us. And what chances do we have? Our lotto weekend consists of the Max on Friday with a jackpot of $30 million and Saturday's 6/49 with a paltry $3.5 million. Paltry? Who am I kidding, I'll take it!
What to do this weekend? Environment Canada is showing a spot of rain throughout today, Saturday and Sunday so whatever we do, we better make sure it includes an umbrella.
Well, there are always the movies. Check out my reviews for the following films: Rise of the Planet of the Apes, Friends With Benefits, Captain America: The First Avenger, Crazy, Stupid, Love, Cowboys and Aliens and The Trip. There is a good choice for everybody whether you're 18 or 68.
What else? You can always scare the bejesus outa yourself with the Behemoth at Canada's Wonderland.
Uploaded by zMANONAMISSION on Jul 17, 2011
Behemoth, Canadas Wonderland (2011) [HQ] POV (Ride-Cam)
This is a B&M hyper coaster that wiil certainly shock you !! With a drop of 230ft on a 75 degree angle at 4.5 g's and cruising at a top speed of 77mph this coaster has made a name for it's self. At 5,318ft long and 3 well designed trains the price tag was about $26 million …Enjoy the vid !!
Wikipedia: The Behemoth
Behemoth is a steel roller coaster at Canada's Wonderland in Vaughan, Ontario, Canada. It is a Hyper Coaster designed and developed by Swiss manufacturer, Bolliger & Mabillard. Behemoth is the tallest and fastest roller coaster in Canada. The ride is similar to Diamondback (Kings Island), Goliath (La Ronde) and Nitro (Six Flags Great Adventure).
First drop
After departing the station, the train turns right and begins to slowly climb the lift hill through the use of a chain lift. After approximately thirty seconds, the maximum height of 70 meters is reached. From the top, a passenger can clearly see the iconic CN Tower to the left and overlook the entire park to the right. The train drops from the peak at a 75-degree angle to reach the maximum speed of 127 km/h (78.9 mph) in 3.9 seconds. The drop creates an air-time sensation for the duration of the descent.
Height: 230 ft (70 m)
Length: 5,318 ft (1,621 m)
Max speed: 77 mph (124 km/h)
Duration: 3:10
Max vertical angle: 75°
Max G force: 4.5
Height restriction: 4 ft 6 in (137 cm)
Holy . Let's get some comments from those of you who've tried this out. Wow!!!
Good luck to all of you in your world. See you around the pages of Oye! Times.
Lotto Max: Fri Aug 12: $30 million (No MaxMillions)
Lotto Max: One chance in 28,633,528
6/49: Sat, Aug 13, 2011: $7 million
Lotto 6/49: One chance in 13,983,816
All the latest winning numbers
You can visit the Lotto web site and check out all the latest winning numbers including Poker, 49, Lottario, Keno, Pick 4, Pick 3 and Payday. Of course, all the Encore numbers can be found there as well.
References
Wikipedia: Annual events in Toronto: August
August
* Roncylicious, a showcase of the diverse flavours of Roncesvalles Avenue, running August 4th through 31st, with over thirty participating businesses.
* The Canadian National Exhibition (CNE, or "the Ex"). (official web site: August 19 to September 5)
* The Taste of the Danforth festival showcases the mostly Greek culture of The Danforth and has expanded to include other cultures of the area. (official web site: Aug 5, 6 & 7)
* Toronto Buskerfest – A festival of Street Performers: August 25 -28, 2011
I have been to buskerfest a few times and it is always a blast. If you haven't been, you have to try this out. Funny, entertaining and sometimes simply amazing.
* Taiwanfest previously known as TCF (Taiwanese Cultural Festival). (official web site: August 26 – 28)
Click HERE to read more from William Belle
Article viewed at: Oye! Times at www.oyetimes.com