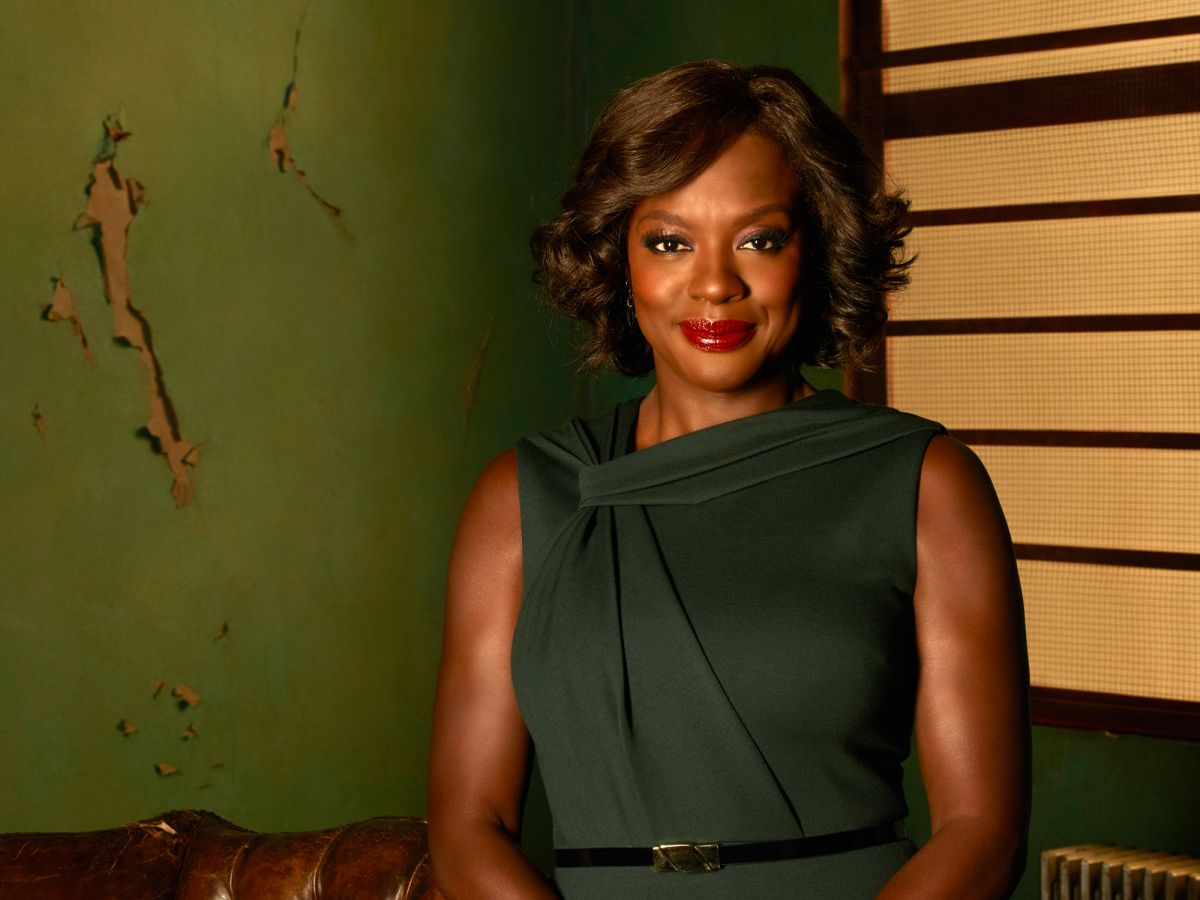 A great crime show has a twisted and charming reliability: Who doesn't love the intrigue of a heinous fictional crime, with the promise that it will be neatly resolved within an hour?
The best crime shows add a little more nuance.
The Wire
isn't a series about choosing sides — jaded lawmen vs. strategic gangsters — but about seeing how everyone's soul is compromised in the rat race toward a phony American dream. HBO's more recent
The Night Of
follows a similar pattern to its predecessors: There isn't just one experience when it comes to cops and crime — perspectives vary drastically based on where you are and what you look like.
The real criminal justice system seems closer to a horror-thriller these days, so the shows ahead might even be a little inspiring, too. In these series, dutiful, hardworking people try to make an inherently biased system work for everyone. The charm of all 450-plus episodes of Law & Order comes from its dependable formula. These are good cops working toward a fair conviction. That's not always true in real life.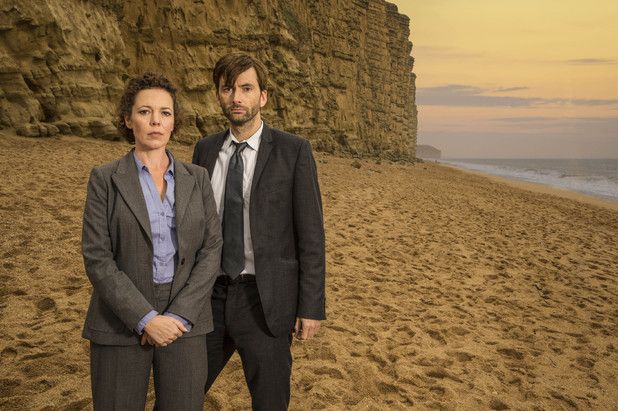 Broadchurch (2013 – Present)
Starring: David Tenant, Olivia Colman, Jodie Whittaker
This British import stars David Tenant of Jessica Jones and Dr. Who fame and Olivia Colman as detectives in the small town of Dorset. The first season (or series, if you will excuse the British-ism), begins when the body of an 11-year-old boy appears on a nearby beach. The following 8 episodes detail the fallout from the death, which, incidentally, looks an awful lot like murder. Broadchurch has the ingredients of a been-there-done-that procedural, but the setting, in combination with superb performances from the two leads, makes for a haunting drama that lasts far beyond your average crime show.
A warning for beginners: the accents in this show are pretty thick, so you may want to watch with subtitles.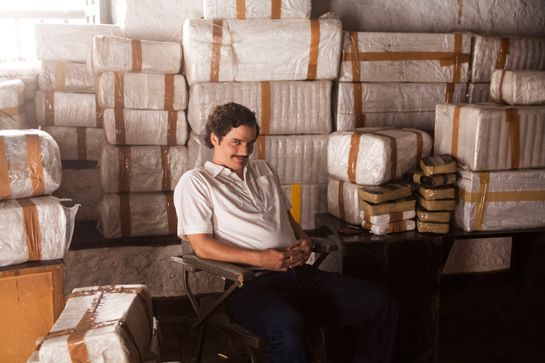 Narcos (2015 – Present)
Starring: Wagner Moura, Pedro Pascal, Boyd Holbrook, Paulina Gaitán
This gritty and addictive Netflix drama isn't for the faint of heart. The show follows Colombian kingpin Pablo Escobar, who's feeling the pinch of the Drug Enforcement Agency.
Even though we know how this ends — the "King of Cocaine" was eventually shot and killed by the Columbian National Police in 1993 — the series is exciting and bloody.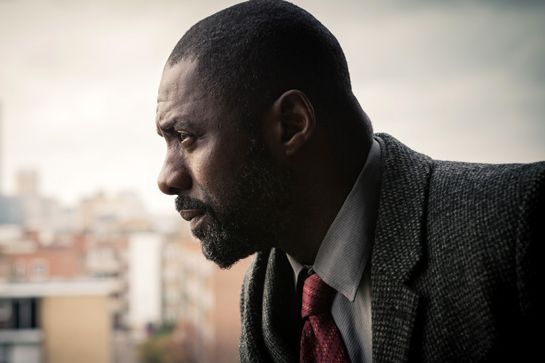 Luther (2010-2016)
Starring: Idris Elba, Ruth Wilson
DCI John Luther is a brilliant but tormented British police detective. His dedication to catching killers borders on an obsession that tends to consume him. For much of the series he chases the beautiful but cunning serial killer Alice Morgan (Ruth Wilson).
The searing crime drama has been called Elba's best work since The Wire. He won a Golden Globe for the show in 2012.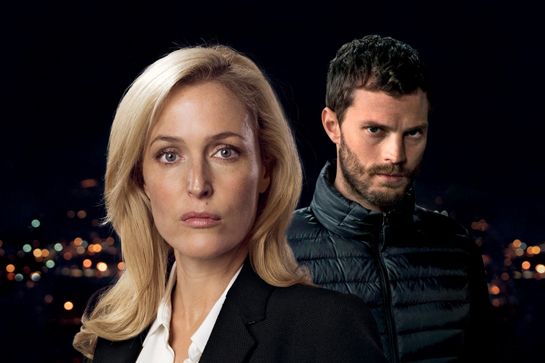 The Fall (2013-2016)
Starring: Gillian Anderson, Jamie Dornan
Jamie Dornan is, objectively, an attractive man. The Fifty Shades of Grey franchise does not make good on his appeal. The Fall, however, does.
But Gillian Anderson is The Fall's true star. As high ranking detective Stella Gibson, Anderson is hot on the trail of a serial killer targeting white, brunette women. That serial killer is — shocker — Dornan's character. These two face off in this slow burning BBC series.
Photo: Courtesy of BBC.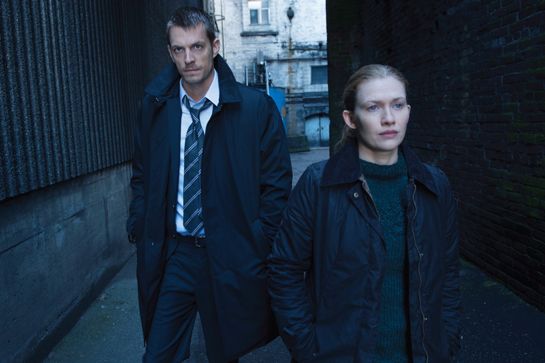 The Killing (2011-2014)
Starring: Mireille Enos, Joel Kinnaman
Detectives Sarah Linden (Enos) and Stephen Holder (Kinnaman) star in this moody, intense drama about Seattle crime. The duo occasionally butt heads — she's stern, he's unfettered — but they have to work together to solve four seasons worth of grisly murders.
The Killing 's greatness was spectacular, but ultimately uneven: "Every year, fans rolled that rock up the hill of fine acting, great dialogue and stunning visuals," wrote Joel Keller for Indiewire, "only to be crushed as it rolled back down, thanks to the end of the season making no sense, or executed so poorly that you found yourself yelling at the screen."
Photo: Courtesy of AMC.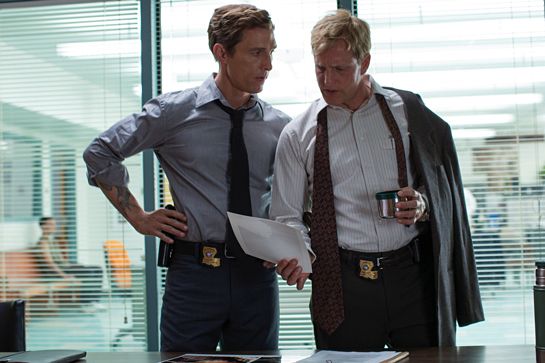 True Detective (2014-Present)
Starring: Matthew McConaughey, Woody Harrelson, Michelle Monaghan
Ok, we know the second season of this HBO show was flaming hot garbage fire. But the first season of True Detective — for all of the "time is a flat circle" goofiness — was pretty compelling.
True Detective 's central crime unfolded beautifully, with bold camera work and precise commentary on religion, politics, and the American south. A pair of grizzled Louisiana detectives tried to track down the man who murdered a prostitute in two timelines. The past and present converged to make for a really great whodunit.
That first season also did right by its women: At Grantland, Molly Lambert made a good case this. "But I don't think the women on True Detective are mere virgins and whores. Far from it. I think that it's through them we are made to see the very obvious problems with Marty's view of women as virgins and whores," she wrote. "The show is also equally weighted toward Rust's POV, which questions much of that worldview."
Photo: Courtesy of HBO.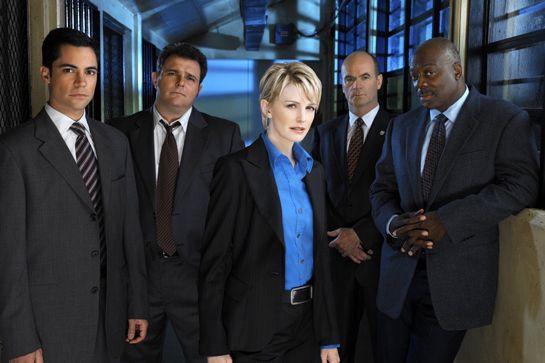 Cold Case (2003-2010)
Starring: Kathryn Morris, Danny Pino, John Finn
Vintage unsolved mysteries got a second look in this CBS series. Detective Lilly Rush was an expert at closing cases whose files were weathered with decades of age and buried evidence.
The Cold Case crew took on old missing persons cases and unsolved murders. They always seemed like the underdog against aging witnesses, and the limitations of technology when the cases were first opened. That, plus Detective Rush's struggle as her squad's only woman investigator, made this a compelling crime drama.
Photo: Courtesy of CBS.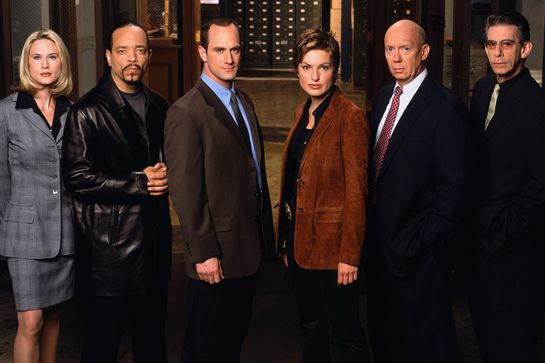 Law & Order: SVU(1999-Present)
Starring: Mariska Hargitay, Christopher Meloni, Ice-T, Richard Belzer, B.D. Wong
SVU is the best of the franchise, and the one readily available on Netflix. Olivia Benson and Elliott Stabler were the most reliable partners, a perfect balance of friendship, cynicism, truth, and toughness. All the conventions of the original series were carried over into this spin-off, which dealt primarily with sex crimes. To the credit of the producers, the show confronted sex shaming and victim-blaming for women other shows considered high risk targets.
To date, SVU is known for timely takes on the news. Recent episodes have taken on GamerGate, Robert Durst, and sexual assault on college campuses.
Photo: Courtesy of NBC.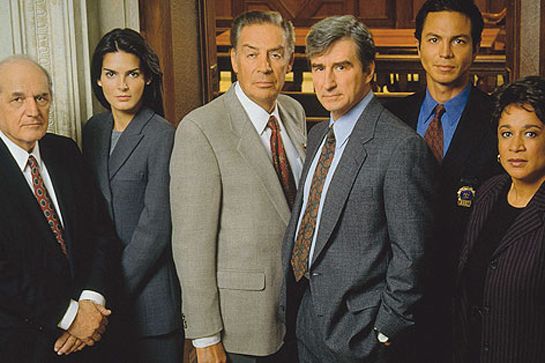 Law & Order(1990-2010)
Starring: Sam Waterston, S. Epatha Merkerson, Jerry Orbach, Anthony Anderson
The OG Law & Order exemplifies the franchise's signature mix of compelling, timely cases and interesting cops and attorneys. Over 20 years and 450 episodes, the show became a benchmark for great serialized crime dramas.
In its final seasons, Law & Order was up against cable heavyweights like Lost and 24. It's better than both, wrote Mike Hale for The New York Times at the time of the show's cancellation, and will likely age better, too: "Through 20 seasons, the message of Law & Order was always about living to fight another day."
Photo: Courtesy of NBC.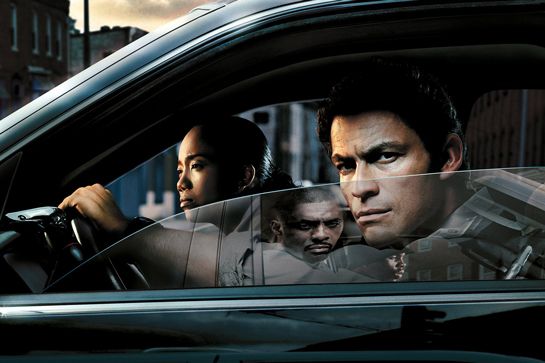 The Wire (2002-2008)
Starring: Wendell Pierce, Michael Kenneth Williams, Sonja Sohn
No show deals with the intersection of crime, the judicial system, race, power, and the cynicism that pervades each as well as The Wire. The show launched a host of impressively textured careers — including those of Idris Elba, Michael B. Jordan, Michael K. Williams, and Dominic West — and established creator and showrunner David Simon as one of the smartest and most influential figures in TV. The Wire shines because of its moral ambiguity: In a city beset by inequality, the lines between the good and bad guys aren't easy to draw.
Photo: Courtesy of HBO.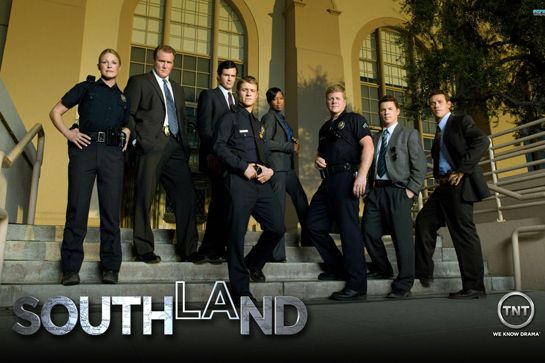 Southland (2009-2013)
Starring: Regina King, Ben McKenzie, Michael Cudlitz
Southland 's vision of the LAPD is dark and conflicted. The character-driven drama sees LA crime on a granular level, through the eyes of the detectives who patrol the streets daily. The show's run was short, but it presented a grittier take on police life on a major network. Also, who wouldn't support a show that kept The O.C.'s Ben McKenzie employed?
Photo: Courtesy of TNT.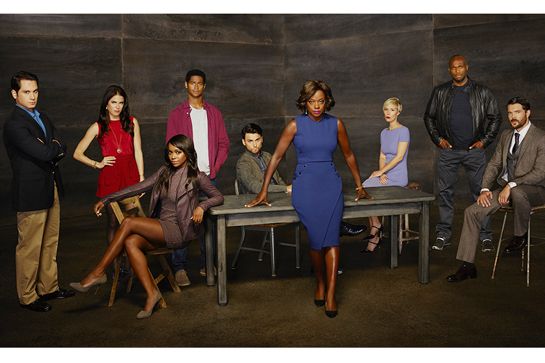 How to Get Away With Murder (2014-Present)
Starring: Viola Davis, Liza Weil, Alfred Enoch, Matt McGorry
Shonda Rhimes' reign continues with HTGAWM, anchored by Viola Davis. The show's characters are always escaping their own murder charges or defending clients against a conviction, but its standout strength is the compelling character of Annalise Keating (Davis). "I wanted to play a fully realized, dark-skinned woman, and just doing that alone could be revolutionary," Davis told The New York Times. The show's realistic, assertive look at sexuality and power has earned it high praise.
Photo: Courtesy of ABC.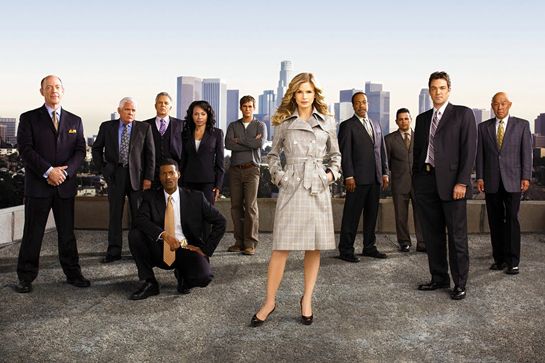 The Closer (2005-2012)
Starring: Kyra Sedgwick, J.K. Simmons
Kyra Sedgwick plays Brenda Johnson, an Atlanta police detective with a particular talent: getting confessions. Johnson is kind of an oddball character to her peers — her bright, confident outfits stick out in a sea of police blue and gray — but she is a titan interrogator. "Women are not successful because they act like men…femininity is a power," executive producer James Duff told The Christian Science Monitor at the time of the show's end. "It is not a weakness or something that needs to be compensated for. So I was very concentrated on making sure that Brenda remained a woman in this world."
Photo: Courtesy of TNT.
Click HERE to read more from Refinery29.


Loading ...