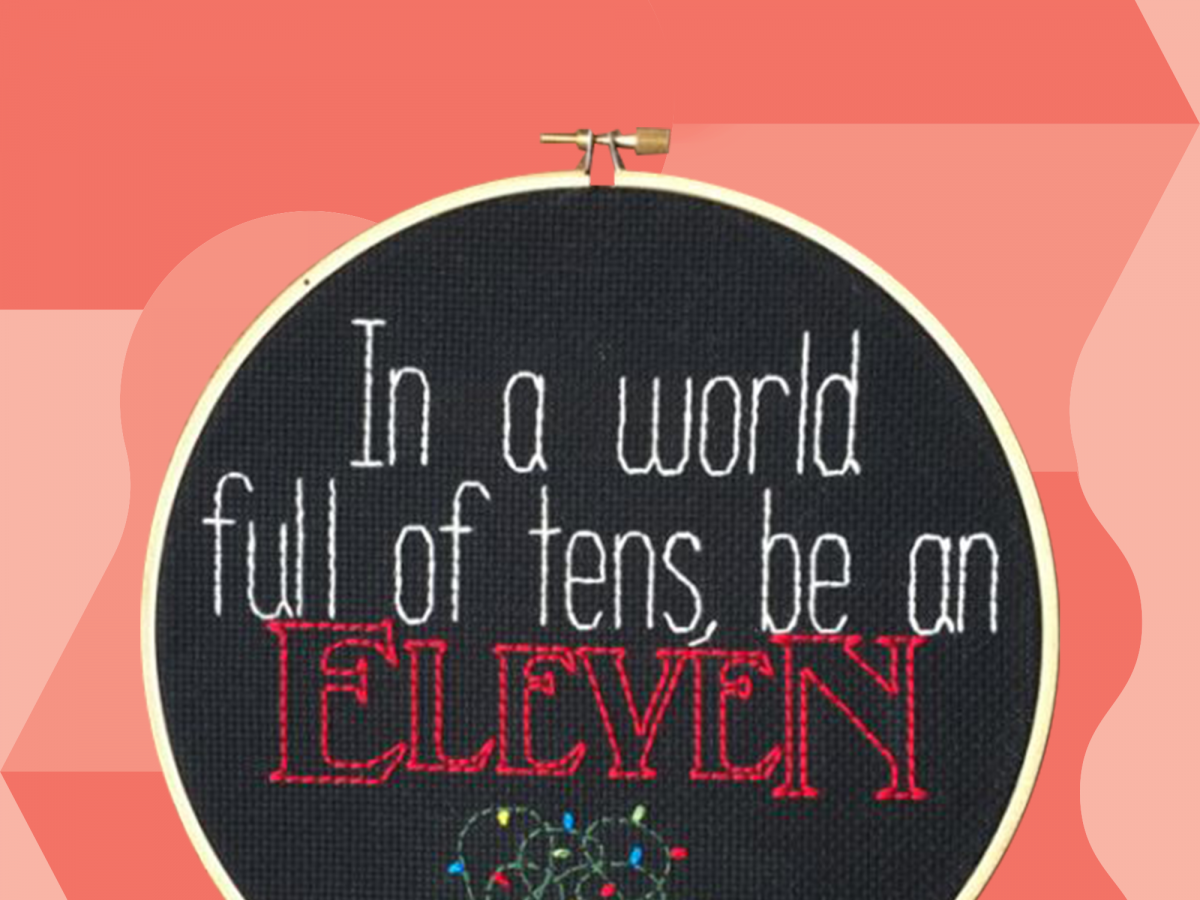 I used to spend a lot of time noodling over what to buy for the person of my gift list who has everything. But no more, because now I know that I can buy them a Game of Thrones decal to dress up their toilet. That way, my thoughtfulness will always be top of mind when they enter the bathroom. It's truly the gift that keeps on giving.
But that's not the only pop culture present that will earn you the reputation of most desirable Secret Santa. We've pulled together a list of picks — plucked directly from movies, TV, and music — that should make your stocking-stuffer shopping a snap. Star Wars everything? Check. Sassy Stranger Things cross-stitch? You got it. And there are plenty more gift ideas where those came from. But get a move on: The holiday countdown clock is already ticking!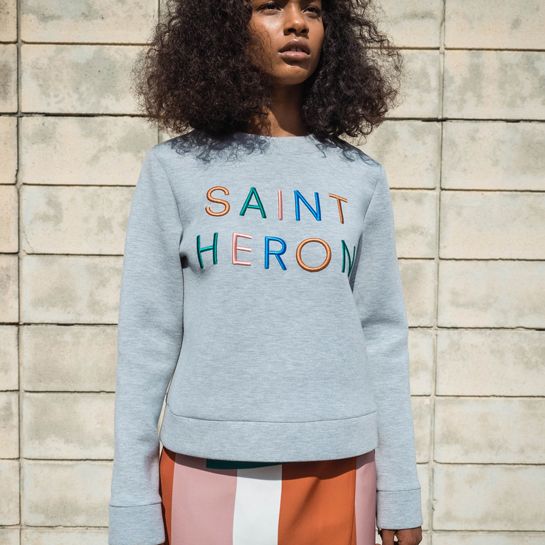 Saint Heron Sweatshirt
Snatch this up with a vinyl edition of A Seat At The Table.
C/MEO for Saint Heron New Phase Sweater, $230, available at Saint Heron.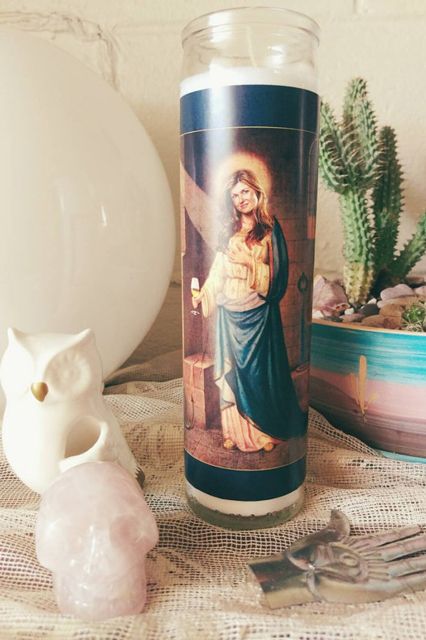 Saint Connie
As if Connie Britton could ever make any mistakes ever.
Saint Connie Britton – Our Lady of Perpetual Awesomeness, $15, available at Etsy.

Coffee With Friends
Too bad Central Perk only exists in our dreams.
Urban Outfitters Friends Mug, $12, available at UO.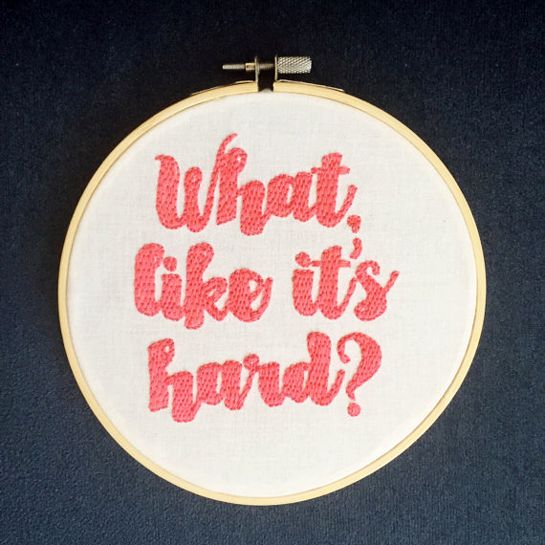 Your Favorite Legally Blonde Line
" You… got into Harvard?"
Legally Blonde Embroidery Quote, $25, available at Etsy.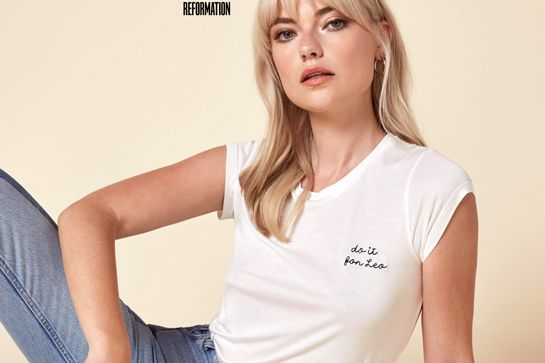 King Of The World (Saving)
Reformation's earth-saving tee comes with Leo's name stitched on.
Do It For Leo Tee, $48, available at Reformation.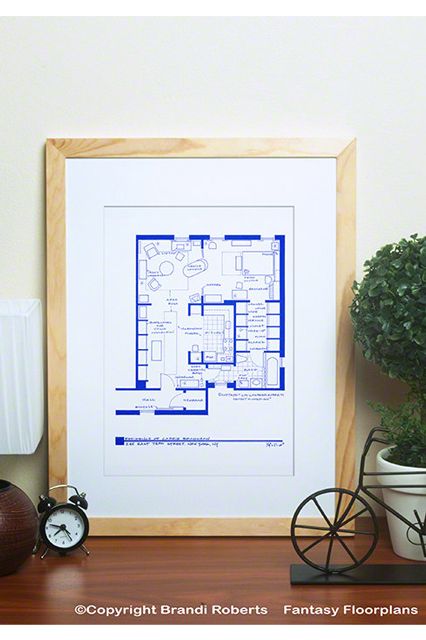 Bradshaw's Bedroom
As if you hadn't already spent copious amounts of time trying to plot out exactly how big her closet was.
Sex and the City TV Show Floor Plan, $20, available at Etsy.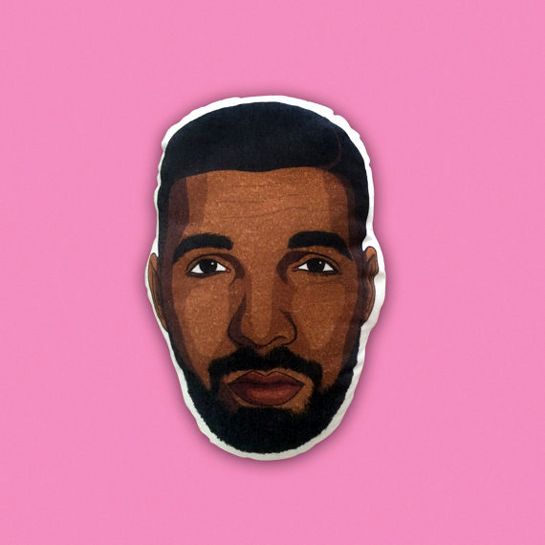 Right-Hand Man
When that nap time bling, let this massive Drake cushion be your thing.
Drake Cushion, $66, available at Etsy.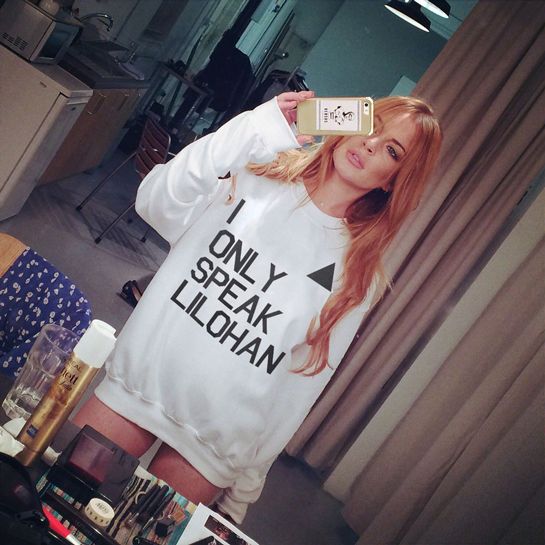 Talk LiLo To Me
"[My new accent] is a mixture of most of the languages I can understand or am trying to learn," Lindsay Lohan explained to the Daily Mail.
Official Lindsay Lohan "Lilohan" Sweatshirt, $39.99, available at Represent.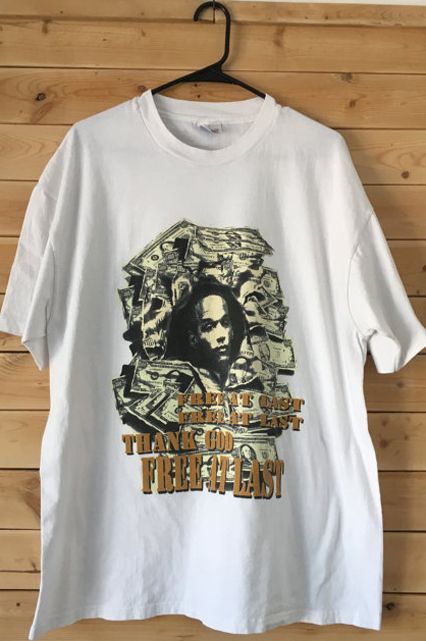 If He Did It
Between O.J.: Made In America and The People vs. O.J. Simpson, this T-shirt will be a conversation starter.
Vintage O.J. Simpson Shirt, $50, available at Etsy.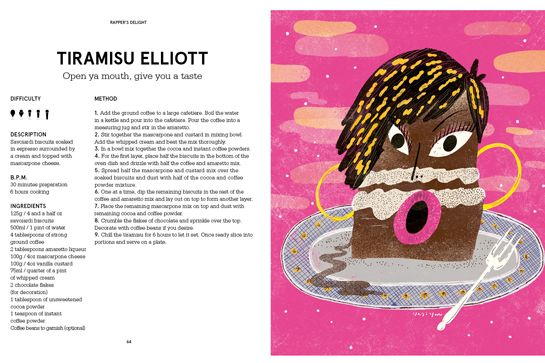 "Open ya mouth, give you a taste"
Because who hasn't wanted to cook with Snoop, Missy, and Biggie?
Rapper's Delight: The Hip Hop Cookbook, $16, available at Amazon.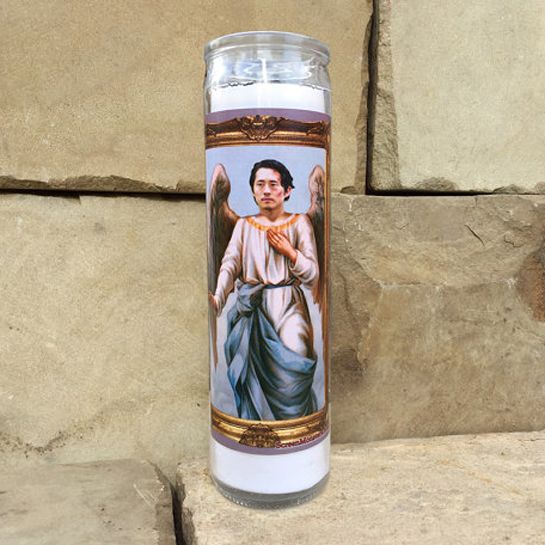 RIP Glenn
If you're like us, you're still still mourning the death of Walking Dead 's Glenn. Let's light a candle in his honor.
Walking Dead Glenn Celebrity Prayer Candle, $10, available at Etsy.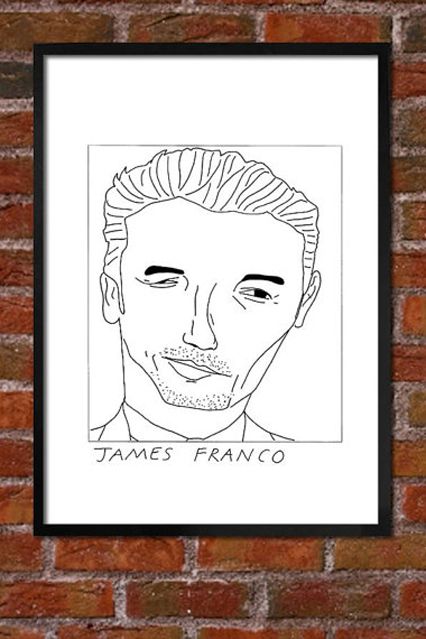 Franco-phile
All of these are a little big goofy, but that's what makes them so oddball and endearing.
Badly Drawn Celebs: James Franco, $18, available at Etsy.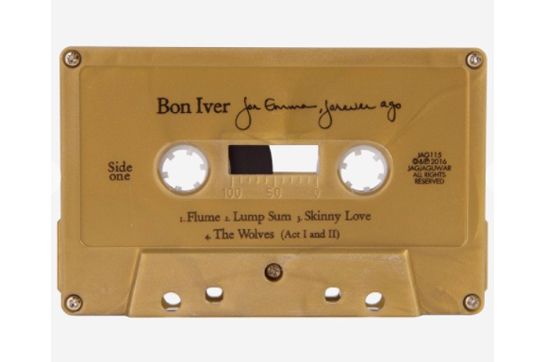 Cassette Love
You don't actually need to own a cassette player for this to be a thoughtful gift for a Bon Iver-lover.
Bon Iver For Emma, Forever Ago Cassette Tape, $16, available at Newbury Comics.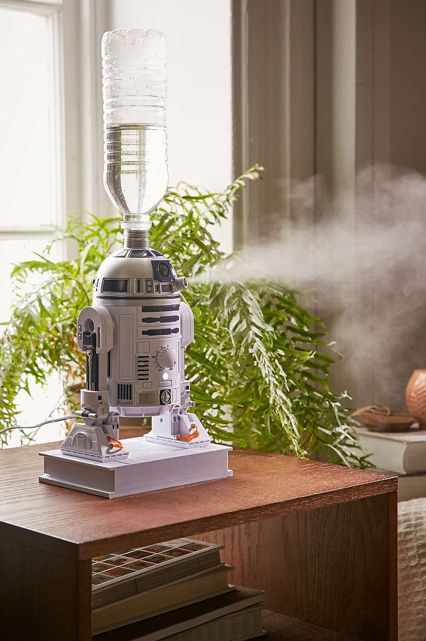 Outer Space Oxygen
For those outer space allergies.
R2-D2 Humidifier, $40, available at Urban Outfitters.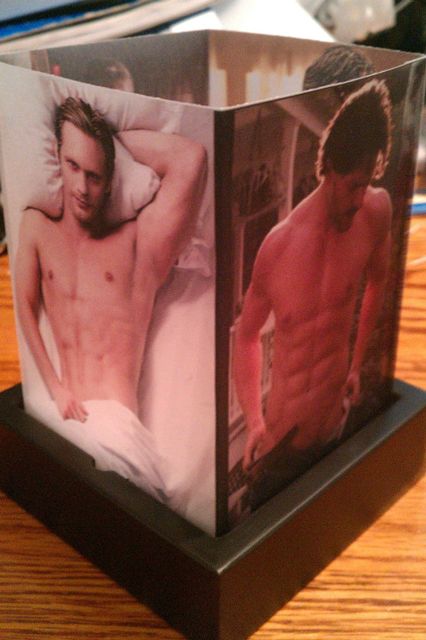 True Romance
True Blood 's true flame.
True Blood Luminary Lamp Night Light, $16, available at Etsy.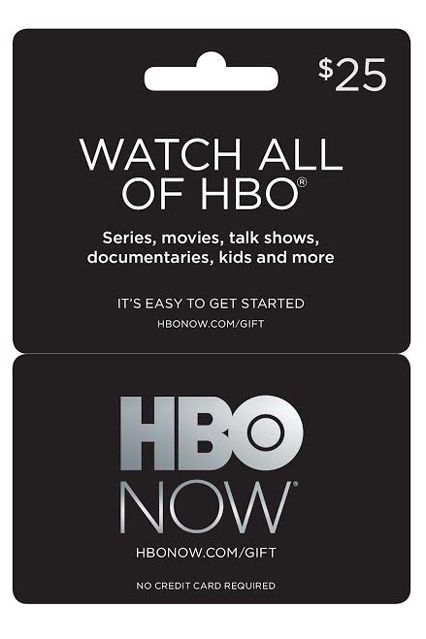 "Have You Seen Westworld Yet?"
Why not enable the obsession?
HBONow Gift Card, $25, available at HBONow.com.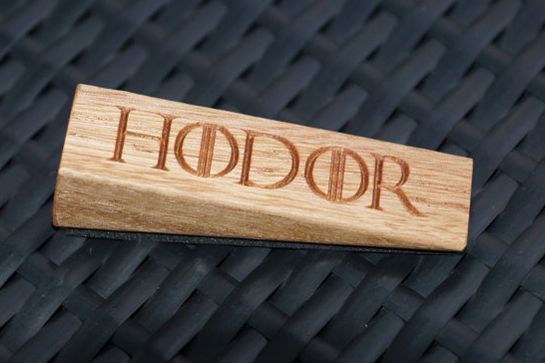 For A Door That Needs Holding
RIP
Game of Thrones Hodor Door Wedge, $5.90, available at Etsy.

Walk Up In The Club Like
Keep a Chance The Rapper Fan on their toes.
Chance The Rapper Acid Rap Painted Shoes, $55, available at Etsy.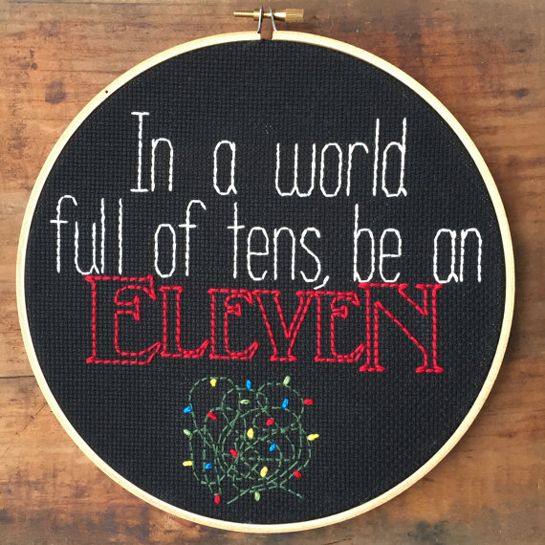 Stranger Things Hoop Art
Stranger Things fandom gets a little stitchy.
Stranger Things Hand Embroidery Hoop, $25, available at Etsy.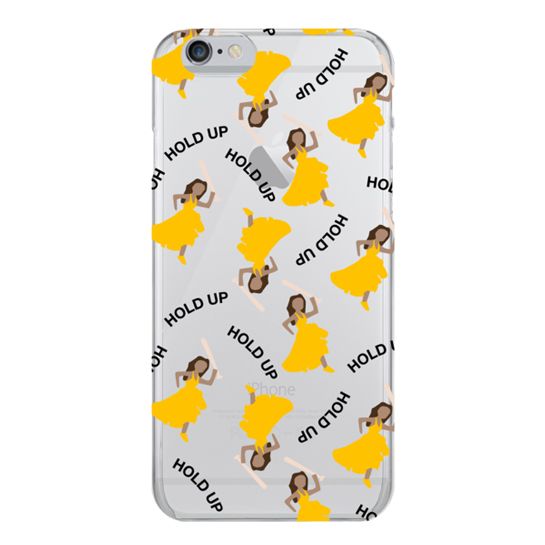 "Please Hold — Up"
Boy, bye!
Beyoncé Hold Up iPhone Case, $25, available at Shop.Beyoncé.com.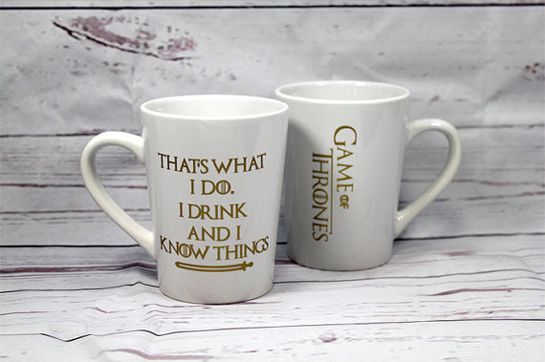 Tyrion Lannister's Greatest Quote
Same.
Game of Thrones — I Drink And I Know Things Coffee Cup, $12.99, available at Etsy.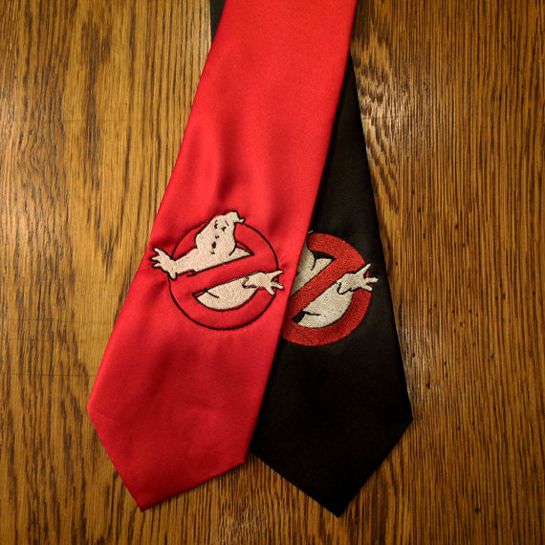 Who Ya Gonna Call?
Formal attire is key for a Ghostbuster.
Ghostbusters Tie, $29.95, available at Etsy.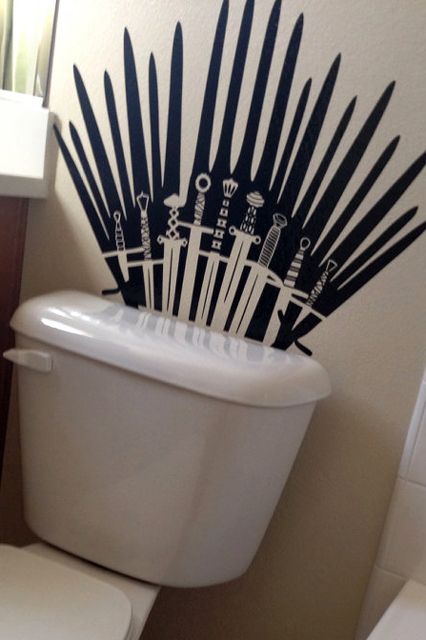 The Porcelain Throne
Bathroom time gets a little more risky.
Game of Thrones Iron Throne Toilet, $29.95, available at Etsy.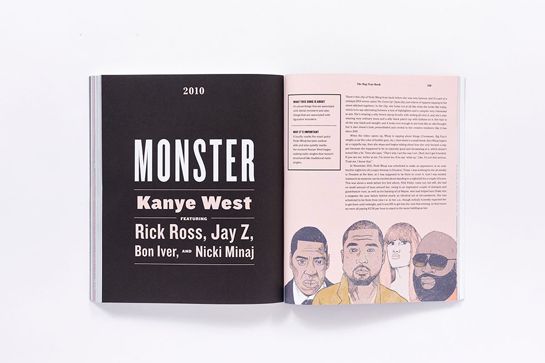 Imma Let You Finish, But…
This is the greatest book about music OF ALL TIME. Not a drill.
The Rap Year Book: The Most Important Rap Song From Every Year Since 1979, Discussed, Debated, and Deconstructed, $14, available at Amazon.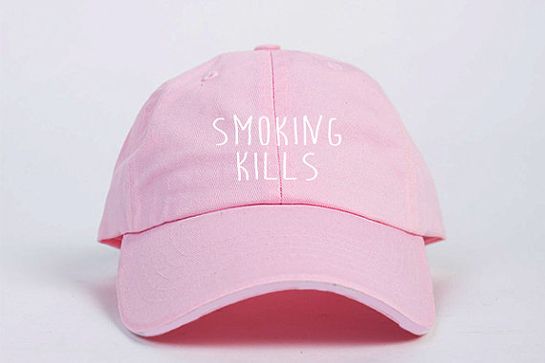 Channel Your Inner Malia Obama
Remember when she was caught smoking — and then wore a smoking kills T-shirt just to show how chill she was?
Smoking Kills Hat Dad Hat Pink, $13.99, available at Etsy.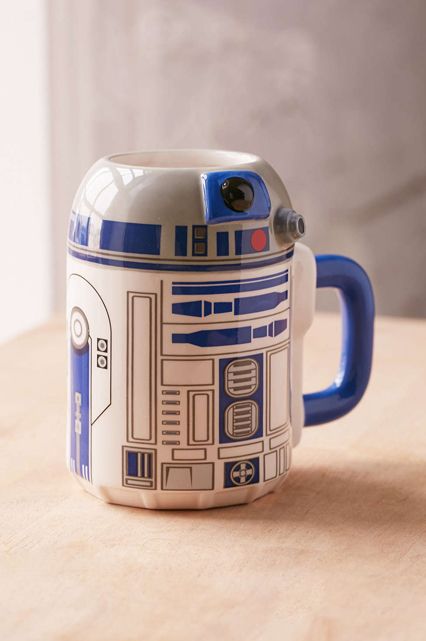 How Star Wars Fans Take Their Coffee
*Beep boop bop beep*
R2-D2 Mug, $24, available at Urban Outfitters.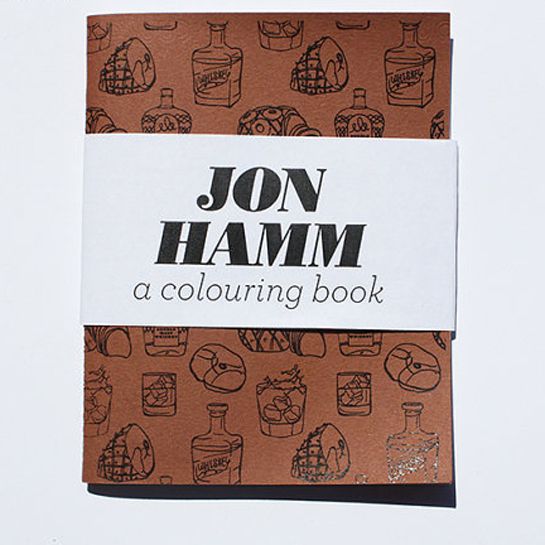 Hamm It Up
Coloring was never this fun in preschool.
A Mini Jon Hamm Coloring Book, $9, available at Etsy.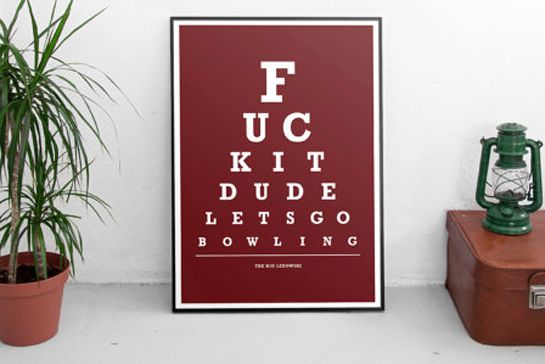 Bowling For Goop
We hear it really ties the room together.
The Big Lebowski Poster, $10, available at Etsy.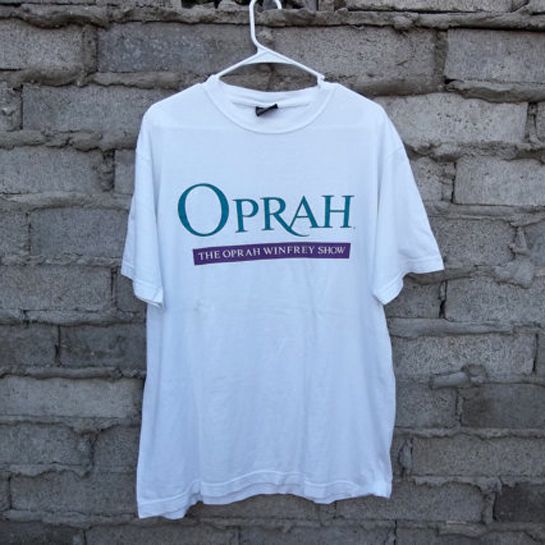 The Big O
Pre-mogul status.
Vintage Oprah Winfrey T-Shirt sz XL, $100, available at Etsy.
Click HERE to read more from Refinery29.



Loading ...