No matter how much I pride myself on being able to suss out the top notes of any fragrance upon first sniff or pinpoint the exact cross streets of a 5-star Indian restaurant from a mile away (or at least a block or two), there is a truth that must be reckoned with: I am only human, and that means I will only ever have around six million olfactory receptors.
My dog, on the other hand, has roughly 50 times as many. The percentage of her little doggy brain that is devoted to analyzing scents is a whopping 40 times larger than my own. (It really isn't fair — she's not the one with secret aspirations of becoming a world-renowned fragrance "nose.") Dogs experience their entire lives through their noses, sniffing out everything from drugs and cancer to garbage bags and butts. So why shouldn't they get to enjoy fragrance, too?
Perfume for dogs?
you might think.
That's ridiculous
. But is it really? What makes perfume for dogs any more frivolous than perfume for humans? You don't need to wear fragrance; neither does your dog. You're alike in that sense. But it's nice to smell good, and you'd be surprised by how many fragrance offerings actually exist for dogs.
Ellen DeGeneres
makes quite a few of them, for example, and there are options ranging from cheap yet effective to truly luxe.
Of course, it's always a good idea to ask your vet if your dog has any allergies or medical conditions that could be impacted by a dog perfume — and definitely don't use actual human perfume, since the high quantities of alcohol can be extremely drying and irritating to your pup's sensitive skin. There are plenty of dog-friendly options to choose from that smell great and are totally safe, so spritz away. This is one situation in which testing on animals is actually a good thing.

A canine-focused riff on the human blowdry bar experience, Barkbar's fragrance mists come in delightful cocktail-inspired scents, such as Strawberry Daiquiri, Peach Bellini, and Grapefruit Margarita.
Barkbar Dry Grooming Strawberry Daiquiri Fragrance Mist for Dogs, $9.99, available at PetSmart.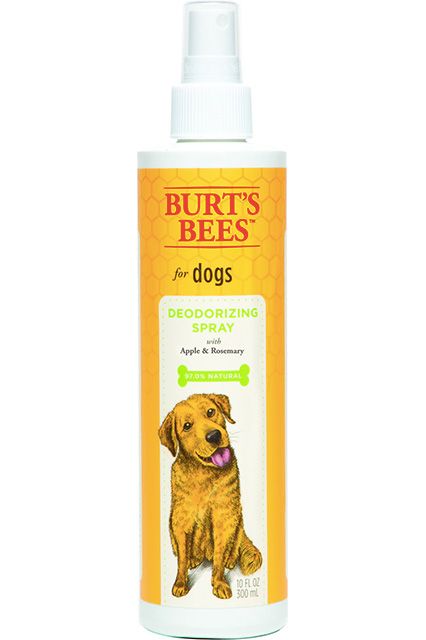 If you prefer your furry BFF to smell less like a fancy mixed drink and more like a fresher version of themselves, this clean, slightly herbal apple-and-rosemary blend will serve you well. Plus, the formula is 97% natural and cruelty-free; no animals were harmed in the making of this perfume for dogs.
Burt's Bees Deodorizing Spray with Apple & Rosemary for Dogs, $6.84, available at Chewy.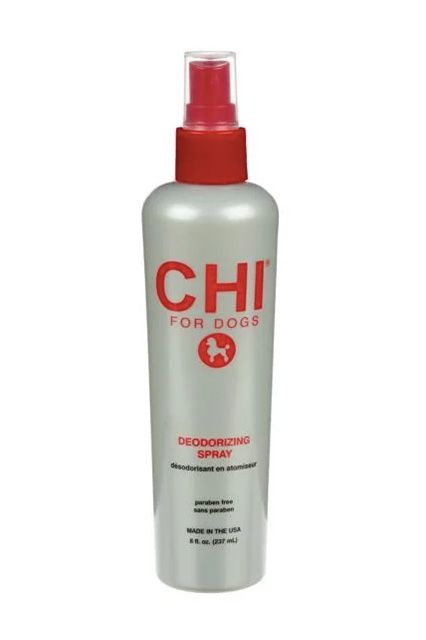 Yes, that Chi, the one that made your flat iron. And why stop at just the spray when the brand also offers a truly impressive range of upscale pet hair-care products?
Chi for Dogs Deodorizing Spray, $10.99, available at PetSmart.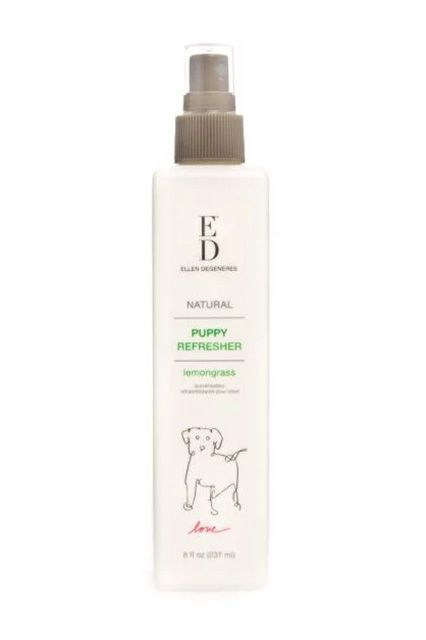 The PetSmart website currently stocks 242 Ellen DeGeneres-branded items designed for pets, which is weird and wonderful, including seven different ways to scent your dog.
ED Ellen DeGeneres Lemongrass Puppy Refresher Spray, $10.99, available at PetSmart.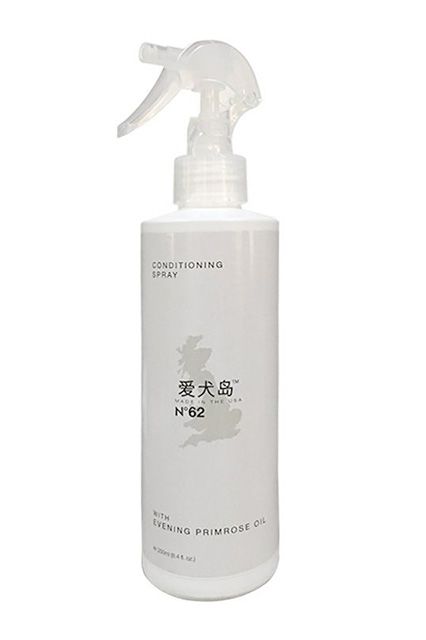 For the difficult-to-please pup who wants the best of everything, this daily hydrating spray uses evening primrose oil to keep their skin hydrated, is subtly fragranced with something described as "Maldives Villa," and looks just like anything you'd use on your own human head.
Isle of Dogs Coature No. 62 Evening Primrose Oil Dog Conditioning Mist, $27.40, available at Amazon.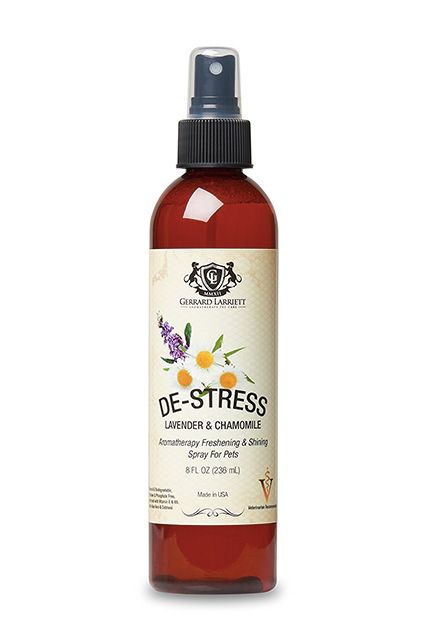 This luxe, aromatherapy-based freshening spray leaves coats shiny and comes at a surprisingly reasonable price.
Gerrard Larriett Aromatherapy Pet Care De-stress Lavender & Chamomile Aromatherapy Freshening & Shining Spray For Pets, $10, available at Amazon.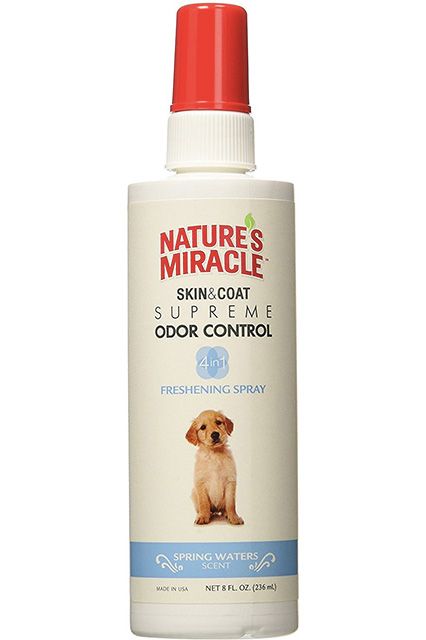 The best formula on the market is also the cheapest: The go-to brand for stuff-to-put-on-your-carpet-when-your-puppy-pees-on-the-floor makes an amazing freshening spray that leaves pups so fresh and so clean.
Nature's Miracle Supreme Odor Control Freshening Spring Waters Dog Spray, $3.19, available at Chewy.
Click HERE to read more from Refinery29


Loading ...