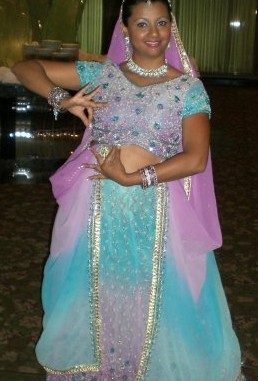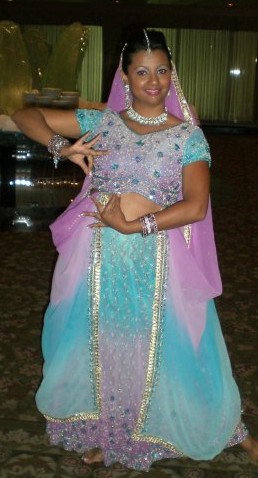 Born in London England to two very loving parents, Farial came to Canada at the age of two. Through her years of living in Toronto, Farial developed a skilled taste for Music and Dance. She studied all forms of fine arts along with languages from the age of five, until completing her Honours University degree in French and Spanish. She is now working towards a Masters and PhD.
Having a great head on her shoulders, Farial has many times, packed her bags and traveled the globe. Her long list of diverse travels, have opened her mind, allowing her to learn and try many new things. Farial's idea of travel is to explore the entire country of which she is visiting. She believes that travel is the highest form of education, as it rids us of all our worldly ignorance. Farial lived in Ecuador, South America for one year while teaching English and vaccinating children during an exchange program with Canada World Youth. This was a life-altering experience for her. It taught her humility, to be humble, to appreciate everything that she has and to value herself and the wonderful people around her. Other destinations of travel include:
NORTH AMERICA: Montreal (5X), Niagara Falls (16X), Ottawa (4X) Edmonton (12X), Calgary (3X), Vancouver (2X), Buffalo (15X), New York, New Jersey, Las Vegas, Atlantic City, Miami (2X), Orlando, Boston, Philadelphia, (2X) New Orleans, Chicago, Detroit (3X), Seattle, Washington (3), Virginia, Texas, Los Angeles, San Francisco, Ohio, Atlanta (3X), Dalton.
SOUTH AMERICA: Ecuador (2X), Cuba(2), Dominican Republic- Punta Cana, Puerto Plata, Jamaica, Mexico City, Cancun, Panama, Argentina, Venezuela.
EUROPE: France, Spain, Belgium, Amsterdam, Italy (2X), Greece, Portugal, England (5X).
MIDDLE EAST/ASIA: Lebanon, Turkey, Armenia, Dubai.
AFRICA: Egypt, Tanzania, Kenya, Uganda.
This warm hearted, positive-minded angel believes in staying close to her whole family and her true friends. She believes in being the best person she can be, and by constantly helping people and doing good deeds; Farial hopes that good Karma will follow her wherever she goes, for the rest of her life.
Farial is a dark haired, brown eyed beauty that has an eye for trendy and elegant fashion. She has appeared in many TV shows, Hollywood Movies, TV Interviews, Commercials and Music Videos. She has enjoyed the nightlife scene in Toronto, Vancouver, Edmonton, Las Vegas, Chicago, Boston, Atlantic City and Miami for many years, but now she has chosen building her empire over partying the nights away. (Although she still does enjoy a good party from time-to time!) Farial's favourite pastimes include Dancing, Cooking and Tasting different genres of cuisine, Broadway Musicals and Theatre, Fine Dining at new and trendy restaurants, traveling, stand-up comedy, reading, horseback riding, movies (especially mafia and gangster flicks) and Sunshine!
Farial is very much into the health and wellness lifestyle, always trying to stay healthy through body, mind and soul. She works very hard to share this mentality with all her friends, family and students.
Having grown up in a neighbourhood where many youth were into various lifestyles, Farial has seen quite a lot and understands what it is to grow up in difficult circumstances. Although she had been exposed to many aspects of growing up in a big city, she never fell onto the wrong path and thanks her parents and her religious beliefs for showing her the way. Farial wants to give back to and help develop the communities where she grew up, by way of offering the services of her dance school and tutorial company to the youth and children so they may improve their quality of life and move on and up to a better future. At the moment, Farial is in the process of writing a book about the social issues which Toronto's contemporary inner-city youth face each and every day!
In 2004, Farial was training to join the Metro Toronto Police Force. Having passed her PATI and PREP tests, she had almost reached that goal, when an incidental circumstance changed the path which her life was leading towards. She turned in an alternate direction and opened Dance Fusion and the Learning Zone. Since then, Farial has been doing extremely well for herself and is working towards bringing Farial Inc to a higher level.
Due to all her life experiences and exposure to so many activities and adventures in her life, Farial has become such a well-rounded human being. She has a strong mind, yet she is extremely caring and compassionate and will do anything to make this world a better place. This is one reason why she was nominated and won the Canadian Achievement Award for all her charity work and community involvement. In 2003, Farial also won 1st Runner Up in the Miss Toronto Beauty Pageant, along with the titles Miss. Swimsuit and Miss Congeniality. It's satisfying for her that people take notice of her beauty inside AND out!
Life has so much to offer; and Farial has many dreams and goals that she wishes to accomplish. She has only just begun and is ready for the amazing ride on which life will take her.
I am available for performances and for any information, people can e-mail me at dancefusion@rogers.com
Farial
+ 1 416 894 5572 (Toronto)
+ 971 55 739 1664 (Dubai)
www.farialinc.com