This article was last updated on April 16, 2022
Canada:

Oye! Times readers Get FREE $30 to spend on Amazon, Walmart…
USA:

Oye! Times readers Get FREE $30 to spend on Amazon, Walmart…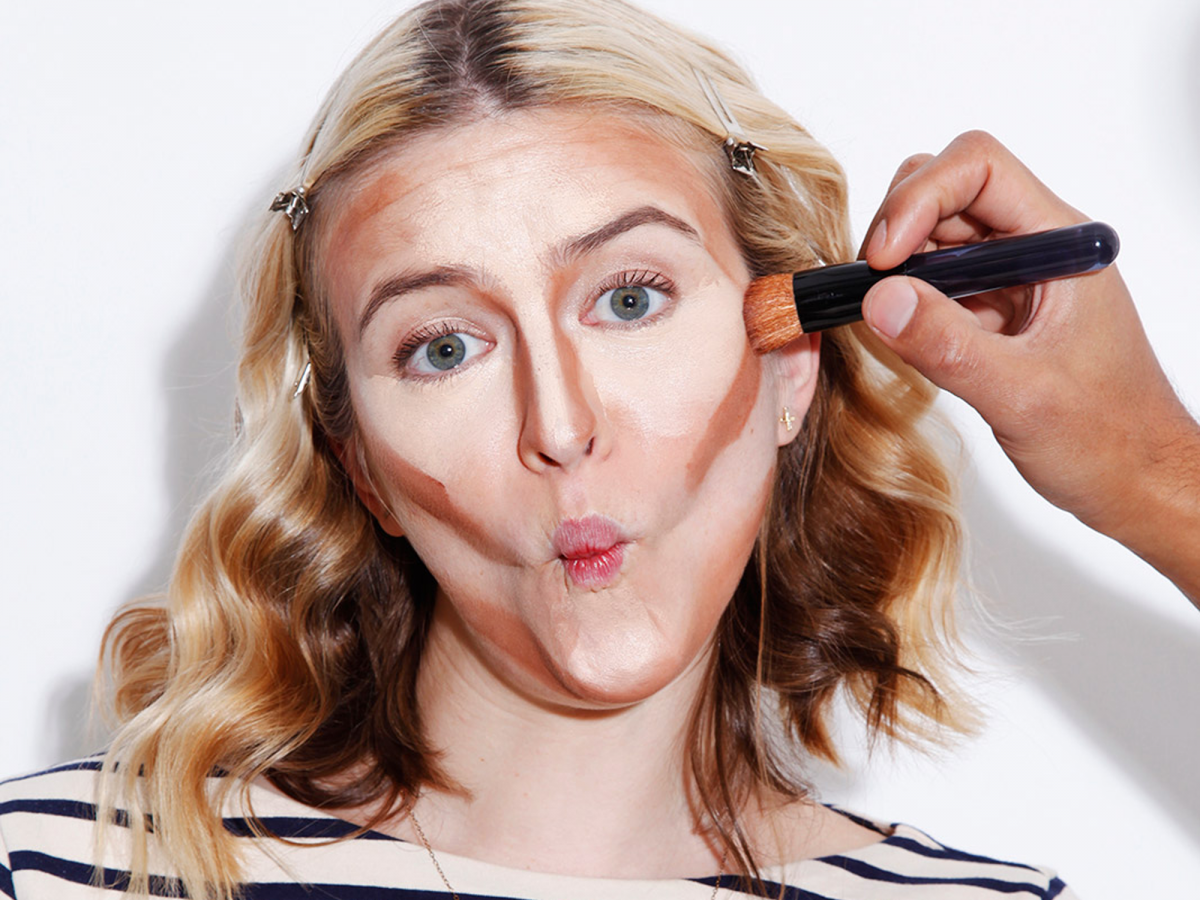 It's a lesson for the Instagram age: just because something appears lust-worthy in photos doesn't necessarily mean it will look that way in real life. Trust us, that green super-juice tastes much worse off the screen. And those power brows? They may lose a bit of their status once stripped of studio lighting. The truth is, the very beauty looks that spike the most likes on Instagram don't always translate to real life.
And it's not just about filters. "When we do makeup for a photo, we're doing it for aspirational purposes. We make everything a little more exaggerated so people feel inspired," says Hung Vanngo, a makeup artist who works with Lily Aldridge, Selena Gomez, and Kate Bosworth. "In real life you always need to take it down a notch." As one hair colorist pointed out on her IG account, other looks require salon-level styling that most of us simply don't have the time or money to maintain. So how can we get our glam on in a way that works in selfies and on the street? We talked to a few beauty pros for tips.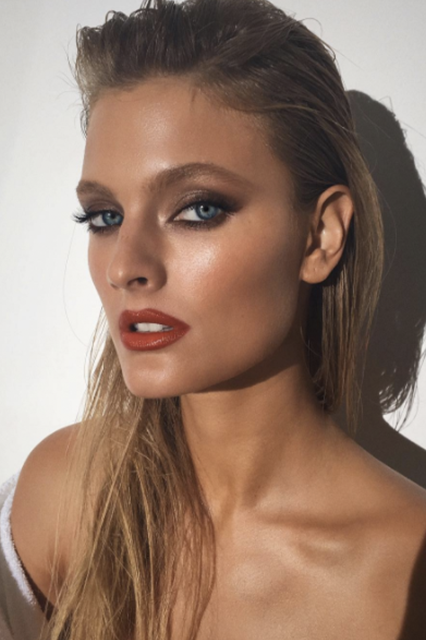 Look : All-Over-Dew
Insta Trap: "Something that looks dewy and fresh on camera can look oily in real life," says Lilit Caradanian, makeup artist and creator of Elcie Cosmetics.
Offline Fix: To get a dewy look that doesn't turn into an oily sheen, steer clear of all-over luminizers. "Use a mattifying primer and moisturizer, then set your skin with a translucent powder and lock it in before adding [powder] shimmer. Then, be selective about where you create the illuminizing effect," Caradanian says. Let makeup artist Hung Vanngo's work here be your guide.
Finally, rather than touching up the look with more makeup, which can look cakey, spritz on a setting spray, like Tarte Miraculous Maracuja Makeup Setting Spray.
Photo: @hungvanngo.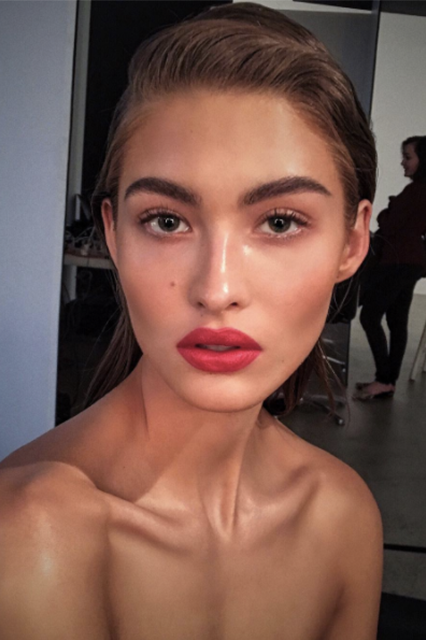 Look: Overdrawn Lips
Insta Trap: Big, overdrawn lips might look convincing in photos, but in real life, the effect can turn clownish quickly. "With strong lighting and a filter, you can [cheat] where you put the lines because a filter blows everything out," says makeup artist Nick Barose. "But in real life, you can see where the lip shape is and where you cheat."
Offline Fix: To create bigger-looking lips without the Mr. Potato Head effect, Vanngo (who created the look here) offers this method: Use concealer to slightly hide the natural lip shape, then line the lips in a shade closest to the lipstick you plan on using. You can overdraw the lip a teensy bit, but anything further will be obvious. Barose also suggests going with lighter lip shades, as dark shades tend to make lips appear smaller.
Photo: @hungvanngo.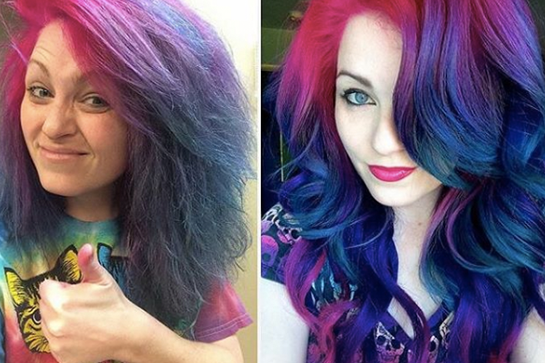 Look: Dramatic Color
Insta Trap: The truth? Nearly all hair looks great blown out, waved, and photographed with studio lighting. But in real life, [it] can be difficult to maintain, even harder to grow out, and potentially damaging. "Dramatic color usually requires a lot of styling and maintenance to look good," says celebrity hairstylist George Papanikolas.
Offline Fix: If you want to go Rainbow-Brite or even just get high-contrast highlights, seek professional help and do it gradually. And be prepared for the commitment. This isn't always a wash-and-go look.
Photo: @uggoff.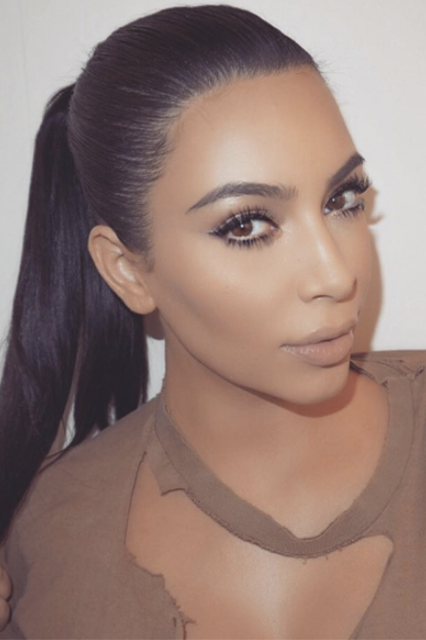 Look: Cut-Up Contour
Insta Trap: A contoured face is now the foundation for most Insta-looks, but it can be taken too far off camera. "The contour [on Instagram] has gotten out of control," Vanngo says. "A heavy contour on the street doesn't work and I get really offended when I see that makeup. It's packed on and masking the face so the skin can't breathe."
Offline Fix: The first rule of creating a flattering contour? Ease up on the layering. Lightly dust a simple bronzer or contour cream on to the skin, then blend out like crazy. "That's all you need because it's about enhancing the features and shape of your face," Vanngo says. "The key is to not create harsh lines or new shapes that are not really there," Barose adds. "Just follow your own shape and sculpt it so your face still looks like your face — just more defined."
Photo: @kimkardashian.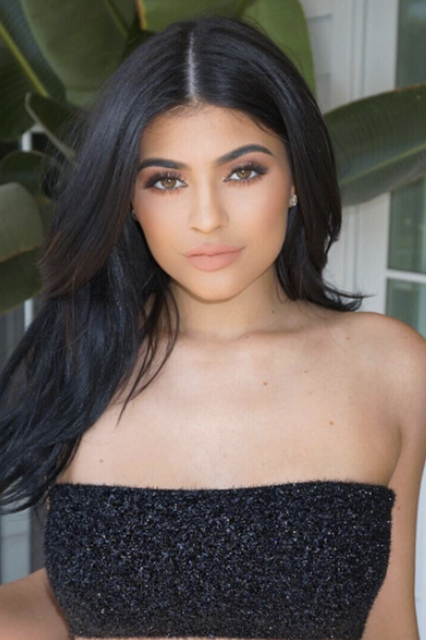 Look: Crazy-concealed undereyes
Insta Trap: Over color-correcting and highlighting under the eyes makes for a wide-awake look on the 'gram, but it can look unnatural in real life.
Offline Fix: "A good concealer should be enough these days. No one needs to be perfectly smooth," Barose says. He suggests using a richly pigmented liquid concealer that reflects light, like NARS Radiant Creamy Concealer. "Use a concealer brush to layer it on the dark spots only. This will freshen up the face without making you look pasty," he says.
Photo: @kyliejenner.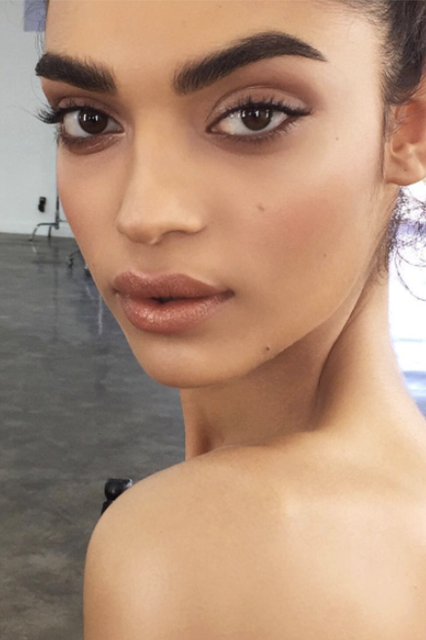 Look: Strong brows
Insta Trap: Drawing in full, over-perfected arches can disguise eyebrow hairs, making them look less like brows and more like tattoos. "Even on Instagram, my thick brow is never about covering everything. With the brows I do, it fades out and we still see the hair," says Vanngo.
Offline Fix: Our best advice? Treat the brows the same way you do the rest of your makeup. If you're doing a full eye and lip, then keep the brow to a minimum. Or go for a full brow and dramatic eyes, but keep the lip simple. "Some people will do full blush, brow, lip, and eye makeup," Vanngo says. He avoids this.
Vanngo notes that he likes to balance a strong brow and strong eyes with light skin and a nude lip, as he did here. "You have to give up a certain part to balance the face so it doesn't look too heavy," he says.
Photo: @hungvanngo.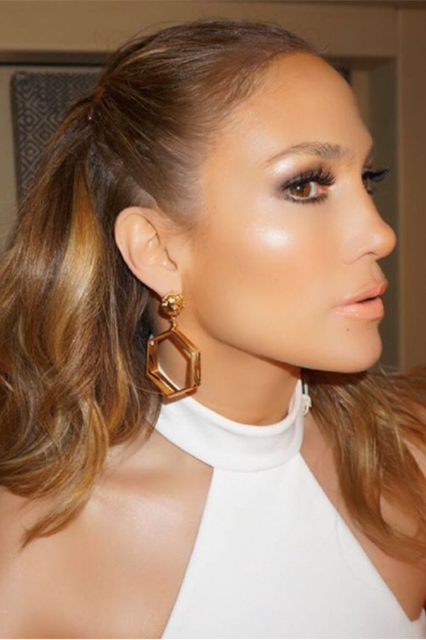 Look: Extreme Strobing
Insta Trap: Who doesn't want that J.Lo look? But here's the rub: a beautiful highlight shouldn't be seen at every angle. "You have to understand that with this look, the highlight hits when light hits the face. When J.Lo looks straight on, for example, you don't see her highlight. The problem is when people think, 'I don't see it in this light — I have to put more on, and they tend to overdo it," notes Vanngo.
Offline Fix: "Think candle-lit glow instead of Tin Man metallic," instructs Barose, who notes that the highlighter shade should compliment the foundation. "For example, if you have darker skin, then something too light and pearlized is not going to work. Try a golden champagne instead. If skin is even darker, go for a coppery shade," he says.
Once you have the right color, technique comes into play. "It's important to blend the highlight. Instead of applying a stripe across the cheekbone, dot or dust on a little bit, then blend it out," says Vanngo.
Photo: @1maryphillips.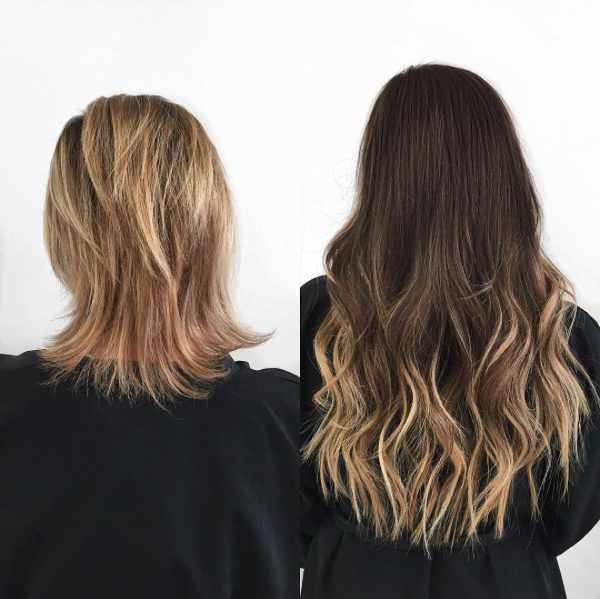 Look: Bleached tips
Insta Trap: "Dramatic white ends look beautiful when a stylist blows out and waves the hair," warns Papanikolas. "But you may not be able to get a comb through it once you wet it and try to style it yourself because the condition of the hair can get really compromised when you bleach it to those very pale tones."
Offline Fix: Rather than frying the hair with ultra-white bleach jobs, the color pro suggests asking for slight golden tones like the ones created by Nine Zero One salon here. "They are less harsh on the hair but still photograph light," he says. To keep your tips in top condition, Papanikolas suggests using a color-specific hair mask once a week (he likes Matrix Biolage ColorLast Mask) to add moisture and keep color from fading.
Photo: via @ninezeroone.
Click HERE to read more..

You can publish this article on your website as long as you provide a link back to this page.
You can publish this article on your website as long as you provide a link back to this page.