This article was last updated on April 16, 2022
Canada:

Oye! Times readers Get FREE $30 to spend on Amazon, Walmart…
USA:

Oye! Times readers Get FREE $30 to spend on Amazon, Walmart…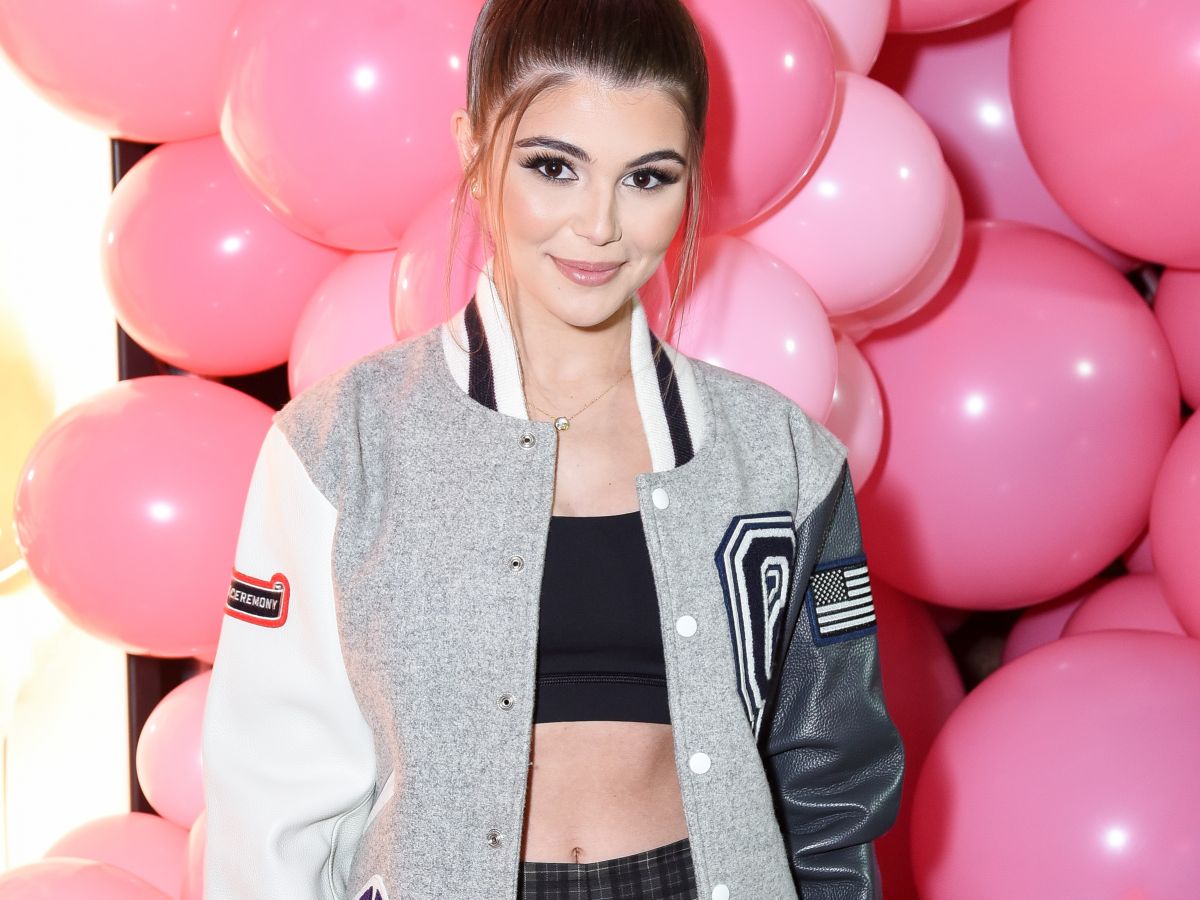 With each passing hour, more batty details emerge regarding the celebrity college cheating scandal. Parents allegedly Photoshopped their kids' faces into sports stock photos and bribed recruiters! Actresses Felicity Huffman and Lori Loughlin from Full House have been arrested! This all involves the FBI!
It's been a breathless 24 hours or so since the news broke, and the beauty community is just as embroiled in the case thanks to one of its key players: beauty influencer Olivia Jade.
The USC college freshman, who is the daughter of Loughlin and fashion designer Mossimo Gianulli, reportedly got accepted as a crew recruit after her parents bribed a man to secure her a spot. Loughlin even allegedly had Jade pose with rowing equipment to make it appear as if she was a member of her high school crew team, despite never having participated in the sport.
While Jade might not be a rower, she is a successful beauty YouTuber, with more than 1.3 million followers on Instagram, 1.9 subscribers on YouTube, and her very own makeup collaboration with Sephora, But in recent days, people have begun calling on Sephora to halt sales of Jade's makeup palette, and threatening to boycott if it doesn't.
@Sephora Ban products from that elitist lying & cheating @oliviajadee & her family. I don't want young girls who work hard to get into college to be scammed by her fake life. Boycott this undeserving brat! Stop selling her products! #sephora #boycottsephora #oliviajade
— JimLolis (@JimLolis) March 12, 2019
Hmm, I wonder if Sephora is going to remove Olivia Jade makeup product or do they endorse cheaters? @Sephora
— stace (@x0cirrus) March 12, 2019
I'm not walking into another Sephora and spending a dime until you remove the special addition cheaters palette by Olivia Jade @sephora btw I studied my ass off for my SAT test
— jen (@jen96875723) March 13, 2019
Consumers have also started leaving one-star reviews of Jade's palette on the Sephora site, and the comments are pretty savage.
these reviews on olivia jade's sephora palette omg pic.twitter.com/oyHVOYgWX5
— s (@fIoraldior) March 13, 2019
Went to Sephora's website to see if Olivia Jade's palette was removed or discounted but found these comments dragging her instead: pic.twitter.com/10FmQaMY63
— Tiffany Moustakas (@tiffmoustakas) March 13, 2019
Many of the reviews mention the scandal, with one reviewer writing: "Unfortunately this palette is only meant for professional rowers and I just can't row as good as Olivia J!!!!" Another: "I thought this would give me the 'just-came-from-crew-practice,' 'spent-hours-rowing-on-the-lake' glow. Turns out it was all a sham!"
The YouTuber and makeup blogger has actually had numerous missteps around her college experience already, but clearly this one trumps all the rest — and may end up having some serious financial penalties for the 19-year-old. As of Wednesday afternoon, the palette was listed as "Out of Stock" on Sephora's website, and we have followed up with the retailer to hear more.
Refinery29 has reached out to Sephora and Olivia Jade and will update this post when we hear back.
Click HERE to read more.

You can publish this article on your website as long as you provide a link back to this page.
You can publish this article on your website as long as you provide a link back to this page.