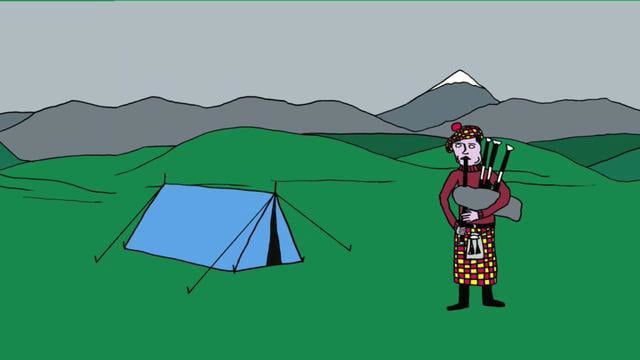 Time flies in the
fast
fashion lane. Just 20 years ago, we didn't have Proenza Schouler, Miu Miu, or Marc Jacobs. And 60 years ago? There were no Diane von Furstenberg or Yves Saint Laurent labels in sight.
The fashion landscape has changed so many times in recent history that even if you considered yourself a fashion savant now, the industry just five years ago might look like foreign territory. So, for a brand to have reinvented itself, survived, and succeeded since its inception is a huge feat.
Many old-school brands — the ones you look for while vintage shopping — have experienced a recent moment in the sun. Ahead, we feature five heritage brands that are designing some new, exciting things and prove that age ain't nothing but a number!

Pringle of Scotland — Established in 1815 and originally making undergarments, the brand was saved in the 2000s from the post-'80s economic dip thanks to a Chinese investor.
But it was a couple of seriously savvy moves that put the brand back into the spotlight, including an endorsement from Tilda Swinton and an adorable fashion film by Scotland-trained David Shrigley. With a creative director that came from Balenciaga, Pringle is back in the high-fashion set, showing its classic prints and argyles at London Fashion Week seasonally.

Belstaff — Founded in Staffordshire in 1924, Belstaff made its name producing high-performance waterproof jackets, goggles, gloves, and other motosporting wares that your posh great-grandfather would have relied on, eventually venturing into golf gear in the '80s (which doesn't quite count as adventurous in our book).
However, this traditional work wear label got ahuge dose of chic in 2011 when Belstaff's management switched hands. Newly appointed chief creative director Martin Cooper took the same utilitarian, Old English aesthetic and made it wearable for the modern woman who might take the subway and not a topless roadster to work everyday. And for that, we're glad. We were never that into galoshes anyway.

Kenzo — Kenzo was founded by designer Kenzo Takada in 1970 and brought color, pattern, and whimsy into a largely utilitarian environment. The brand kind of flew under the radar in the late '90s (for us Kenzo fans, we resigned ourselves to hard-core Kenzo thrifting for early '80s and '70s gear) until Humberto Leon and Carol Lim of Opening Ceremony took over.
In just one season, they took the stagnant brand and brought it back to life, and now Kenzo's bright, poppy duds are some of the most sought-after pieces around. Want evidence? See here and hereand here and here.

Moncler — Here's a weird brand DNA: Moncler originally started as a label for mountain climbers hoping to brave the cold. The brand still does winter wear (and it does it well), but the advent of new divisions — including a partnership with Comme Des Garçons and the well-respected Thom Browne manning the Gamme Bleu diffusion line — has recast the Italian label as a technologically driven, high-design standard.

Pierre Cardin — Pierre Cardin is a thrifter's dream, with solidly constructed vintage pieces from the '70s and '80s being killer finds for those who have a hankering to hunt. But the brand is beginning to show signs of life in the modern world, with its 90-year-old designer still at the helm (hey, some people just never retire). This past July, Cardin sent 138 classic, streamlined looks down the runway, demonstrating that old age and vintage cred still seriously matter.
Click HERE to read more from Refinery29.