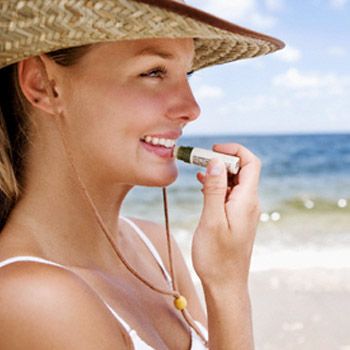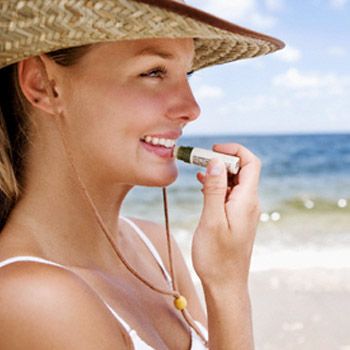 Besides taking care of all body parts, protection of lips is also necessary. Lips are a prominent part of face that has very thin
layer of skin
and there are no oil glands that protect them. Heat as well as cold both contribute in dryness of lips. If lips will be chafed or cracked, it will create a bad impression on others that you are not aware of
protecting your lips
.
Your lips need protection from heat, humidity, dryness and sunburn just like the rest of your body. Chapped lips are almost universal affliction. Almost everyone develops scaly or dry lips which may be accompanied by small cracks and chapped lips can be painful, red and even swollen. Different type of products have been used for lips for many years.
Chapstick is one of them that are used in all seasons for the protection of lips. Chapstick is just a lip balm with additional sunscreen and fruity flavors. It is intended to help treat and prevent chapped lips. But majority of people have to face the problem that chapstick disappears after passing sometime.
A question arises in mind that how to use a chapstick for your lip care? I would suggest you an interesting method of using chapstick for your lip care and after applying chapstick you can apply any other beauty product on your lips such as lip gloss and lipstick.
First of all you need to select a chapstick for your lips. You can buy a flavored chapstick also.
Before applying chapstick, make sure that your lips are clean and free from dust and germs. For this you have to rub your lips with water and dry your lips by pressing against towel or a tissue.
Apply a nice SPF moisturizer to your lips and around your lips. Use a mirror and apply chapstick carefully across your lips. When you are done then pat your lips. Then drop a few drops of water on your lips and rub your lips together. Always keep one thing in mind, apply chapstick on bottom lip first, then on the top lip. After that you can use any lip-gloss or lipstick on lips. Chapstick can be used alone or as a base.
So it's time to enjoy your clean and fresh looking lips and you can also use it as a sunscreen in summers and as a moisturizer in winters. Chapstick prevents and protect chafed, cracked, sunburned, wind burned and cracked lips. It also softens your lips to restore suppleness to the lips.
If you don't want your lips to break out and look ugly then you must use a chapstick. Wherever you go, make sure that you carry chapstick with you. You can also reapply it when you feel your lips to be dry and also when you want an extra shine to your lips.
Click HERE to read more from Fashion Central.