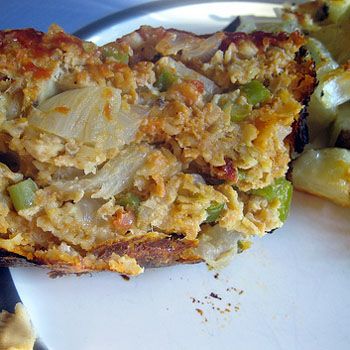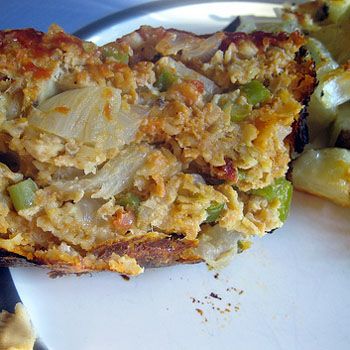 Historically origins of meatloaf are Europeans however it is now popular in all regions especially America Turkey, Italy and Asian countries. Meatloaf is traditional dish loved in Germany and Belgium.
Here is simple and delicious recipe of Turkish Chicken Meatloaf. If you are diet conscious then this version of Turkish chicken meatloaf is quite healthier than beef or mutton beef meatloaf. It is lower in calories and easy to digest. Cheese is optional, if you want to keep it lighter then bake it without cheese.
Ingredients for Turkish Chicken Meat Loaf:
– Chicken ground 1 kg
– Mustard powder 2 tea-sp
– Tomato Ketchup 2 table-sp
– Fresh Bread crumbs ½ cup
– Egg white 2
– Onion chopped 1
– Chopped Garlic Cloves 2
– Black pepper ½ tea-sp
– White pepper ½ tea-sp
– Worcestershire Sauce 2 table-sp
– Chopped Cashew 1.2 cup
– Salt as per taste
– Cheese ½ cup (Optional)
Instructions to Bake Turkish Chicken Meatloaf:
– Preheat oven at 375 degree.
– It would be better if you spread Aluminum foil in meatloaf pan. Grease the oil in meatloaf pan.
– Mix well all the ingredients. It would be better if you use chopper to mix all the ingredients. Add the cheese and ketchup at the end and mix again
– Pour the mixture in bread meatloaf pan.
– Bake it for 50 to 55 minutes. After the given time turn off the oven but let the meatloaf pan there for more 10 minutes.
– Delicious Turkish Chicken Meatloaf is ready. Serve it with Garlic Bread.
Click HERE to read more from Fashion Central.