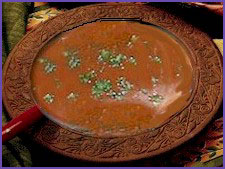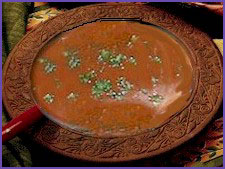 Ingredients :
½ pav selected pulse
5 to 6 jack seeds (optional)
3 green chillies
2 red chillies
salt to taste
½ tsp mustard seeds
4 tsp oil
1 spring curry leaves
asafoetida water
Method :
Clean the selected pulse, wash and cook in water.
When half done, put pieces of jack seeds (cut crosswise) and slit green chillies.
When pieces become soft, put salt and desired quantity of water.
Boil well and take out from flame.
Season with red chilli bits, mustard and curry leaves in oil.
Lastly, stir in a few drops of asafoetida water.
The watery portion on top is used like other saars.
Cooked pulse below is upkari.
For seasoning, garlic can be used in place of mustard and curry leaves.
Asafoetida water is not required in that case.