Without legal aid, people with cognitive and learning disabilities cannot cope with the demands of the law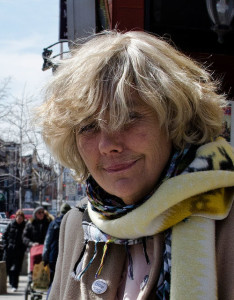 Canadians with cognitive and learning disabilities are falling through the cracks of Canada's legal system.
They often lack the skills to deal with details like court dates, the demands for clear thinking and the pace of the courts.
Unless they get legal aid, those living with mental disabilities are not being treated fairly by the Courts or the Human Rights system that are supposed to protect them.
"Individuals who live with cognitive and perceptual impairments need more time to understand what they are facing, what their options are and how to respond," said Toronto lawyer Sarah Shartal. (Toronto Star)
"Informed consent or informed participation takes talk…it takes time to explain things to people who have difficulty thinking clearly."
Most of us become apprehensive when faced with a court date. We mark the date on the calendar and try to prepare for the day.
Courts are complicated. The system is a battle of wits between adversarial lawyers who use legal and logical arguments, strategy and combative personalities to win.
Being right is not enough to get justice. Most people hire a lawyer to defend their rights.
Legal aid is a necessity for mentally disabled
However, Canadians with mental disabilities are the least likely to be able to afford a lawyer and may not even comprehend what is happening. For the severely disabled, many of them are homeless, unemployed and living on social supports.
There are also hundreds of thousands of Canadians who are only moderately cognitively impaired but who have difficulty dealing with legal matters.
While the Canadian Charter of Rights and Freedoms recognizes the need for legal help, the courts have been conservative in making it a right.
"It is an aspect of the right to a fair trial (section 11(d)), to life, liberty and security of the person (section 7) and to equal protection of the law (section 15). Although the courts have only applied Charter rights to legal aid situations in a few cases, it is clear that the Charter offers a constitutional safety net: a minimum service that must be made available by the government to those in greatest need." Canadian Bar Association
Legal Aid in Canada is under-funded and available unevenly across Canada. PEI only has legal aid for criminal cases. Ontario has a funded program of legal aid; however only 35% of people before the Human Rights Tribunal have a lawyer. 85% of the business respondents are represented. The chances of someone with a mental disability getting a fair hearing are poor.
Eviction notices against the mentally disabled
Finding and keeping accommodation is a bread-and-butter issue for those with mental disabilities.
Canada used to institutionalize those with mental disabilities which guaranteed them food, clothing and shelter. De-institutionalized Canadians with mental disabilities all to often end up homeless, on the streets.
Toronto lawyer Sarah Shartal called this here biggest need. "One of the biggest challenges they face is chronic homelessness. Yet Ontario refuses to offer legal aid certificates to people threatened with eviction."
She represented clients with mental disabilities eight times in two months at the Landlord and Tenant Board without payment by the legal aid authorities. "I cannot keep this up." But she can't turn her back on people who will lose their apartments without help. (Toronto Star)
She told the Star that the system needs support for those living with mental disabilities including peer accompaniment and legal assistance.
"People with cognitive difficulties often have trouble remembering court dates and interpreting what's going on. Having a trusted companion would increase the number who show up for their hearings and keep them reasonably calm."
"They can't present their case in court because they have trouble remembering things or explaining their actions. But they can't afford a lawyer."
With story from the Toronto Star