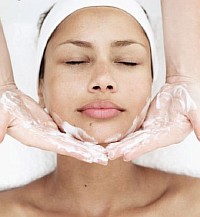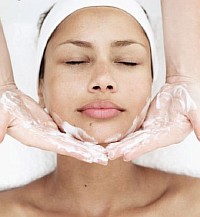 With cozy nights and sunny days, some by products that the winter-chill gets along is the myriad skin and hair problems
The problems get compounded by endless partying and late nights, which are the norm in the festive season and in turn take a toll on the skin.
It is important therefore to know what's right for your skin, hair, and body. Read on for some expert advice on how to take care of yourself this winter…
Glowing Touch For The Skin
A dehydrated and dry skin is a common complaint in winter. The problem could lie in use of a wrong moisturiser or not drinking enough water. According to experts, it is important to maintain the water balance in our bodies in winter.
Moisturiser : Given the lifestyle that most of us follow, it is important to frequently moisturise the face with serum-based oil especially at night. Most women tend to wipe off the moisturiser before sleeping but our experts advise you to keep it on and even if it is in excess, it would automatically get absorbed by the skin.
Water intake : While most of us are thankful that we don't have to battle with sweat in winters, we also end up drinking less water in this season. However experts advise you to increase your water intake as this helps to retain moisture in the body, prevent dehydration and keep the skin hydrated.
Wash it off : When it comes to washing or cleansing your face, a lot depends on the skin type. Contrary to popular belief, using a face wash does not dry the skin. However, experts prefer cleansing milk over face wash because it goes a little deeper. They also recommend using a face mask at least once a week, especially a mud mask. An important piece of advice that most of us ignore: wash off your make-up before you go to sleep as it cleans your skin pores and makes you feel fresh the next morning.
Get The Right Make-Up
One of the pleasures of winter is being able to apply make-up without the fear of it being ruined by sweat or rain. However, that's precisely why you need to take extra care when applying make-up in this season.
Lucky lips : Lips need proper nourishment like the rest of the body else you'll end up with dry and chapped lips that are quite a sore sight. Gloss is passé and for the coming season, experts suggest using matt shades.
Expert tip : Matt colours like orange and pink are quite in vogue and they only appear to be dry but they are not so.
Eye make-up : The eyes are one of the most precious parts of your face and are the 'window to your soul'. With the right eye make-up, you can let your eyes speak for you. Simple and pastel shades are in vogue this season; neutrals and skin tones like browns and pale pink look good during daytime and for the evening, dark shades like plum and charcoal grey are the best.
Expert tip : Don't use too dark tones for the winters because we usually wear dark clothes and similar eye make-up would spoil the whole look.
Mascara/kajal/eye-liner : Mascara or kajal or eye-liner is a must-have for a woman's make-up kit. With water proof kajal and eye-liner and quality mascara readily available in market, it's quite easy to pick up one that suits you. Colours this season? Coloured eye-liners are passé and the natural look is in vogue again.
Expert tip : Kajal often spreads so it is better to use mascara and while applying it cover the lower lashes also.
Blush on : To shade or highlight your cheekbones use metallic shades as they are pretty popular this season. According to experts,metallic shades complement the kind of jewelry most Indian women like to wear. Bid adieu to glitters; shades like copper and silver are hip. If you are using a cream based product, apply it evenly with your fingers and in case it is powder based blush, then a good brush would do.
Expert tip : It's not always hygiene to use fingers and finishing is any time better with a brush. Also, don't over apply anything in a bid to match the make-up with the kind of clothes you wear.
For Those Silken Tresses
Come winter and your hair begins its battle with dandruff, dry and itchy scalp and coarse hair. Here are our experts to the rescue…
Shampooing and conditioning : There are countless myths attached to hair washing and conditioning and women today find it tough to understand what's good for their hair. Shampoo, we are well aware by now, should be gentle and should be one that matches your lifestyle. For those who use olive oil, which is heavy, do not overdo the shampoo. Use coconut oil instead which washes off easily. About the frequency of washing hair, thrice a week is perfectly fine.
Once you have shampooed, you need to condition, which experts say has to be done on a regular basis, as it is quite nutritional and makes hair healthy. According to experts, 'henna' cannot be recommended as a conditioner, while egg and curd is always a good combination.
Expert tip : It is a terrible idea to use soap on hair and people often mistake dandruff with soap excesses left after hair wash. So in winters, make sure that it gets rubbed off completely with mild warm water.
Dry it up : After shampoo and conditioner, drying up the hair is not as easy task as many might think it to be. Improper usage of a hair dryer can result in damaging it in the long run where hair can become brittle and would start breaking easily. Experts do not favour using a hair dryer in winters because hair is already dry in the season. But if it must be used, it should be kept six to eight inches away from the hair and you should strictly avoid touching the scalp with it. Also, use a wide-toothed comb for your tresses.
Expert tip : Using a dryer on hair is just like ironing your clothes, so no dryer should be kept at one portion of the hair for more than three to four seconds.
Hair styling : Once the hair is in place after a gentle wash and drying up, it's important to give it proper styling. During winters hair should be static and too much layering should be avoided. Though it's correct to say that there cannot really be one style for all times and occasions, but any hair style if it works for you and suits you is trendy. For the daytime tied up hair looks good. Those with long hair can pull them back and tie it in a pony, as it accentuates the look of the face. Experts strictly oppose keeping unkempt and messy hair during winters. However they believe that a high bun should not be too neat either. Furthermore, various brushes can be used to give different looks like bounce, straight, or curls.
Expert tip : For winters, hair serums can be used, as they are the best to get rid of frizzy hair without making it oily. It also adds moisturiser and protein and prevents hair from flying around.