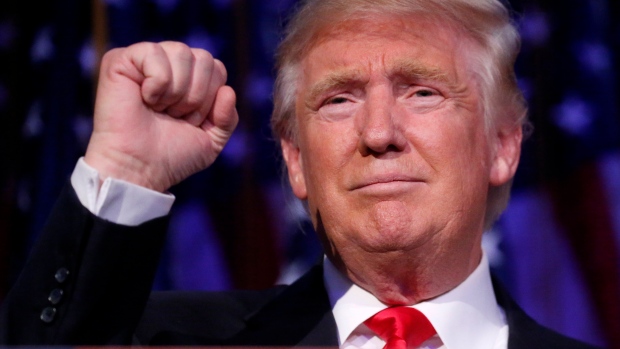 In a press release issued on August 8, 2017, the Department of Justice (DOJ) reported that the number of orders of removal issued by the Executive Office for Immigration Review (EOIR), the DOJ agency with jurisdiction over the immigration courts, had increased by 27.8 percent between February 1, 2017, and July 31, 2017, over the same period in 2016. In addition, DOJ stated that the total number of orders of removal and voluntary departure had increased by 30.9 percent over the same period in 2016, and that the total number of final decisions issued by the courts have increased by 14.5 percent over that period.
That release also noted that DOJ had detailed more than 100 judges to Department of Homeland Security (DHS) detention facilities across the country.
Although the press release does not detail the specifics of those cases, these statistics underscore the differences between the current administration's policies and the Obama administration's immigration-enforcement policies, particularly as spelled out in then-DHS Secretary Jeh Johnson's November 20, 2014, memorandum on "Policies for the Apprehension, Detention and Removal of Undocumented Immigrants".
That memorandum limited the classes of removable aliens who would be "prioritized" for arrest, detention, and removal. Pursuant to those policies, the vast majority of aliens who had entered the United States illegally were largely immune from removal. In fact, even before the issuance of that memorandum, in April 2014, the Los Angeles Times quoted former Immigration and Customs Enforcement (ICE) Director John Sandweg as stating: "If you are a run-of-the-mill immigrant here illegally, your odds of getting deported are close to zero — it's just highly unlikely to happen."
Included in
the list of aliens
who were not "priorities" for immigration enforcement were aliens who had entered the United States illegally on or before January 1, 2014, and who had not committed one of the (rather restricted) list of criminal offenses set forth therein. Providing guidance to ICE attorneys on the implementation of these policies, a
memorandum
issued by the ICE acting principal legal advisor directed the agency's attorneys to:
[R]eview their cases, at the earliest opportunity, for the potential exercise of prosecutorial discretion, in light of the enforcement priorities. OPLA should generally seek administrative closure or dismissal of cases it determines are not priorities. [ICE] attorneys should also review available information in incoming cases to determine whether, in a case that falls within an enforcement priority, unique factors and circumstances are present that may warrant the exercise of prosecutorial discretion. Understanding that these factors and circumstances may change as the case progresses, if further prosecutorial discretion review is requested by the respondent, the case should be reviewed again in light of any changed facts and circumstances. Keep in mind that prosecutorial discretion may encompass actions beyond offers for administrative closure or dismissal of the case, including waiving appeal, not filing Notices to Appear, and joining in motions.
Thus, cases that should have resulted by law in orders of removal were "administratively closed", that is, removed from the immigration courts' dockets indefinitely and placed in legal limbo.
The November 20, 2014, memorandum was rescinded by a memorandum issued by then-DHS Secretary John Kelly on February 20, 2017. Even though that memorandum contained a list of aliens who were priorities for removal, ICE is not limiting its enforcement efforts to the aliens on that list. As Acting ICE Director Thomas Homan stated in June 13, 2017, written testimony before the House Committee on Appropriations, Subcommittee on Homeland Security:
To ensure the national security and public safety of the United States, and the faithful execution of the immigration laws, our officers may take enforcement action against any removable alien encountered in the course of their duties who is present in the U.S. in violation of immigration law.
Press reports state that in his oral testimony, Homan similarly told the Subcommittee: "If you're in this country illegally and you committed a crime by being in this country, you should be uncomfortable, you should look over your shoulder. You need to be worried."
When I first began serving as an immigration judge in November 2006, a significant number of the cases on my docket consisted of single adult males who had come to the United States looking for work. As mine was a detained court, and as those respondents were unable to work while in custody, most of them took orders of removal or voluntary departure and went home. Generally, only those aliens who were eligible for some form of relief proceeded with their cases. The population of aliens who appeared before my court changed as the Obama administration began to implement its enforcement policies. By the end of my tenure, a significant portion of my docket consisted of "credible fear cases" involving aliens apprehended along the border, and many fewer aliens arrested in the interior.
Reviewing the DOJ press release, 57,069 aliens were ordered removed or granted voluntary departure by the immigration courts between February 1, 2017, and July 31, 2017, out of a total of 73,127 decisions issued by the courts. This means that 16,058 cases were terminated, or the aliens were granted relief from removal, approximately 22 percent of the total. During the same period the prior year, 43,595 aliens were ordered removed or granted voluntary departure, out of 68,850 total final decisions, meaning that 20,255 cases were terminated, or aliens were granted relief, just less than 32 percent of the total.
Immigration judges are impartial arbiters, and immune from interference in their decisions, so there is no reason to believe that any Trump administration policy would have led to a lower grant or termination rate by the immigration courts. Rather, the obvious conclusion is that the Trump administration is arresting, detaining, and charging aliens who are without relief, and who would otherwise not have been placed into proceedings under President Obama's enforcement guidelines.
This has two effects. First, aliens who are removable are being ordered removed. Second, there will be a deterrent effect on aliens who are contemplating entering the United States illegally. The effect of that deterrence, however, will largely depend on the willingness of the Trump administration to arrest, and detain, aliens illegally present in the United States and who have no relief.
Click HERE to read more and view the original source of this article.



Loading ...