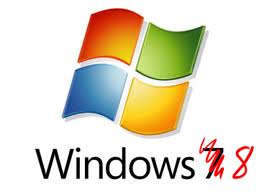 You can publish this article on your website as long as you provide a link back to this page.
This article was last updated on April 16, 2022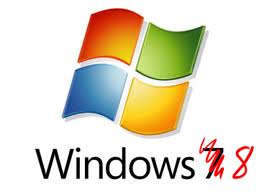 Conferences in the U.S. and Taiwan showcased early releases of the next version of Windows codenamed Windows 8 running on a variety of devices such as tablets, phones and desktop computers. As expected, the user interface works with the traditional keyboard or mouse or by gestures on a touchscreen.
The tiled layout seen on Microsoft's newest mobile operating system seems to be the central design feature of the start screen of this O.S. The live tiles which link to popular applications and data streams can be modified by pressing on a screen. While the system has been designed first and foremost around touch and gesture, Microsoft added that it could be manipulated by more traditional methods. It would seem that the influence of Apple and its iPhone and iPad are very much in evidence in Microsoft's vision of the future. It has been reported that the demos of Windows 8 will have a unified look across phones and tablets as well as portable and fixed computers.
While no official release date has been announced by Redmond, the middle of next year, 2012, seems likely.
Microsoft looks to expand influence over PC makers
This part of the latest reporting on Microsoft's development of the next O.S. seems very familiar. Apparently Microsoft wants to dictate how PC manufacturers will build their products by setting out specifications on such details as the aspect ratio they choose for displays, where buttons and radio antennas are located, and even the width of the bezel, or rim, around the edge of the screen.
Michael Angiulo, the Microsoft vice president in charge of Windows planning was quoted as saying, "For Windows 8 systems to be the best ever, we're taking a new approach to how we work with our partners in the ecosystem. From day one we've started engineering these systems with a much closer degree of hardware-software integration than ever, and that integration starts with manufacturing and continues all the way through to the final system configuration."
I quote from PC World:
Greater involvement in the hardware design should help Microsoft optimize the look and usability Windows 8 systems. It's a problem Apple doesn't have to worry about, since it controls every aspect of the design and manufacturing of its Macintosh, iPhone and iPad computers.
A problem Apple doesn't have to worry about? Finally, after all these years Microsoft is following an important characteristic of Apple computers in that a computer is not just its software, it's really the sum of its software and hardware. A great idea is still a great idea even if it's, ah, borrowed.
Telegraph TV – Jun 2/2011
Windows 8 sneak peek
Microsoft offer a preview of the new functions they are bringing to the latest version of the Windows operating system.
[The YouTube title is "sneak peak". Sorry, it's the "peak" of a mountain, but you take a "peek" at something.]
References
Microsoft News Center – June 1/2011
Today, at the D9 Conference, we demonstrated the next generation of Windows, internally code-named "Windows 8," for the first time. Windows 8 is a reimagining of Windows, from the chip to the interface. A Windows 8-based PC is really a new kind of device, one that scales from touch-only small screens through to large screens, with or without a keyboard and mouse.
Oye! Times – May 26/2011
Windows: Ribbon UI in the future? (funny videos)
Steve Ballmer spoke at the Microsoft Developers Forum in Japan on May 23, 2011. His published remarks referred to various initiatives by the company that will be making their way into the marketplace in the near future. The name of the next version of the flagship operating system is "Windows 8" and will come out in 2012.
[Check out the flashback to 2008 and the odd (funny?) videos Microsoft produced starring Bill Gates and Jerry Seinfeld.]
Wikipedia: Windows 8
Click HERE to read more from William Belle
Article viewed at: Oye! Times at www.oyetimes.com