Taffy, a brand-new dating app, is hoping to make swiping for a mate (or hookup) a thing of the past.
While Tinder users may be accustomed to making decisions based solely on looks, Taffy won't show matches' faces until you've gotten to know them a little better. At first, users will interact with a blurry photo. The real thing gets revealed after what's supposed to be some meaningful interaction. It may seem strange, but the app's founder hopes to take dating away from the superficial.
Read VictoriaHearts dating site review
According to Mashable, users initially see their matches as a blurred photo superimposed with a catchy headline. "Looking for a guy with a sense of adventure," for example. That adventurous guy would then hit up whoever put in the request and spark a conversation, sight unseen. Taffy offers up a bevy of different options, including "love," "chat," and "advice," so it's not strictly for dating. Users can utilize the app to make friends or just find people to talk to if they're not in the mood for love.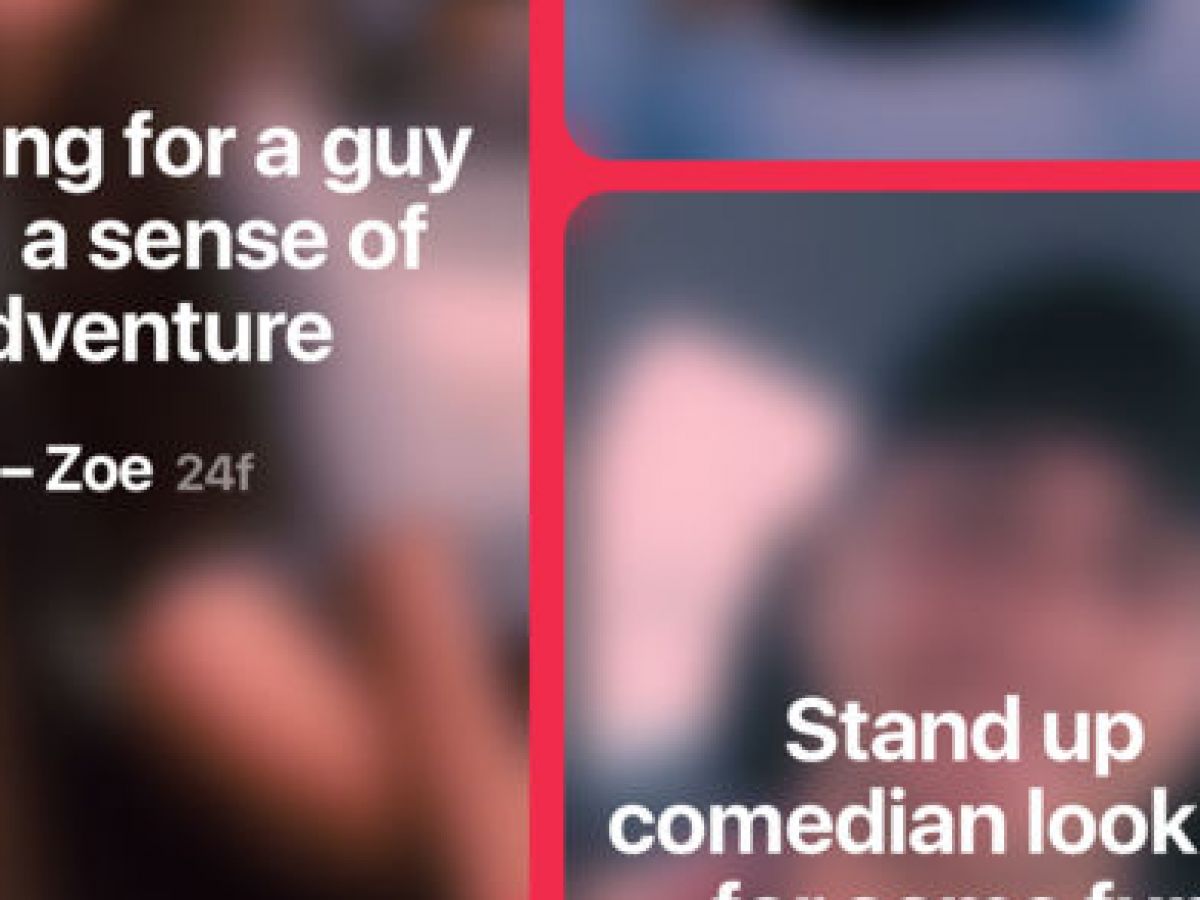 Photo: Courtesy of Taffy.
Like other dating apps, Taffy users can filter their results by age, location, and interest, but that won't change the fact that all initial conversations will be blurry. Taffy's founder, John Schenk, explains that the process "[puts] personality on a level playing field with physical appearances." He notes that after about 10 back-and-forth messages, the picture gets fully revealed, but adds that soon, the app's algorithm also looks at the quality of the conversation. Quick throwaway exchanges like, "Hello, how are you," won't make the cut.
The premise seems great on the surface, but users may not want to invest a lot of time into it only to see that they're not physically attracted to their matches. However, since Taffy just launched today for iOS (an Android version is still in the works), it's too early to see what sort of crowd it draws. Whatever happens, Schenk's refreshing approach to the wild world of dating does seem like a refreshing change.
Click HERE to read more from Refinery29


Loading ...