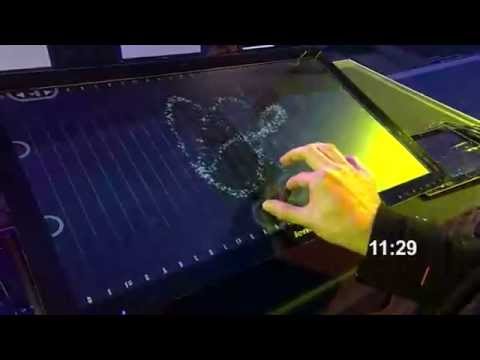 You can publish this article on your website as long as you provide a link back to this page.
This article was last updated on April 16, 2022
At Build 2012 keyboard wizard Rudess struts his stuff with Windows 8 multi-touch synth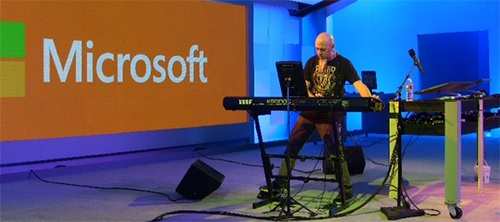 Jason Rudess, considered one of the best keyboard players in the world, was at Microsoft's //build/ 2012 conference on October 30th.
Rudess was both performing and demonstrating his MorpWiz and Tachyon software programs that turn a Surface RT or Windows 8 computer into a touch synthesizer. The video is worth watching if you're a musician, programmer or just like to rock.
While the crowd of programmers head to their seats, Rudess put on a show performing "Screaming Head" on the Korg Kronos.
If you're a programmer, the conference is was taped and the videos are available on Channel 9. The //build/ sessions in video a big help if you want to get a head-start on Windows 8 programming.
The videos are also available for downloading.
Rudess is in the progressive metal band Dream Theater, Liquid Trio, and Liquid Tension Experiment. He is truly amazing.
After "Screaming Head" he performs "When You Wish Upon a Star" which sounds eerily like a cross between a synth and the Theremin played by the Beach Boys.
The notes slide together as he varies the pitch, intensity, amplitude, and wave form.
Rudess demonstrates his software on the Surface RT – who said they don't have cool apps – and a 27&Prime Lenovo touch monitor. The touch monitor is the workstation in the almost flat position. It looks like a 10 or 15 degree angle.
The video that follows has the story. If you are into music you will dig how he makes the computer sing.
For some reason, the Channel 9 embedded video doesn't work on Internet Explorer 10 – go figure. So here it is from YouTube – although at a lower resolution.