Rogers is promoting HTC, Nokia and Samsung Windows Phone 8 smartphones for $0 each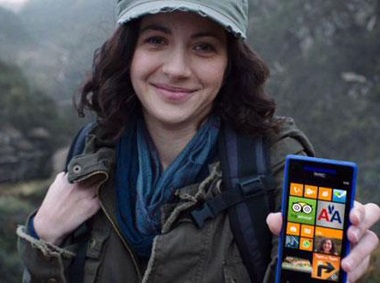 Windows Phone 8 – be ready to be different (Microsoft photo)
Rogers Wireless in Canada is featuring the top Windows Phone 8 smartphones for $0 on a three-year contract.
That makes Rogers the best place to find any of the top three Windows 8 phones – the HTC 8X, Nokia Lumia 920, and the Samsung ATIV S.
The promotion lasts until December 17 at AML, a Rogers dealer.
On the Rogers site, the price is listed as $50 for this weekend. I suspect the pricing will stay low until Christmas.
Microsoft needs to get some phones out there to create buzz and zero pricing works.
Rogers offers LTE in most Canadian urban centers and 4G everywhere else.
For someone thinking about Windows Phone 8 as an alternative to Apple and Android, the offer from Rogers is tempting.
Windows Phone 8 is an innovative interface for a smartphone that offers live tiles versus static icons.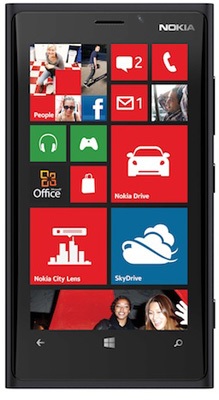 Nokia 920
Showing up with a Windows Phone 8 device will definitely get you the leading edge of smartphones, much the same way having an iPhone did 5 years ago.
Live tiles, an extension of the Windows 8 desktop and tablet interface, update with information like tweets, Facebook updates and latest email. Some people like the screen activity. Others find it distracting.
The upside of Windows Phone 8 is integration with Windows 8 and Office documents along with the new interface.
For corporate users, Windows Phone 8 offers security features similar to Blackberry.
You can customize the screens on Windows Phone 8 devices to suit your needs.
Music, videos and other media should transfer from iTunes to a new Windows Phone 8 device. Applications will not.
The downside of a Windows Phone 8 is you have to buy apps again, much like changing from an Apple iPhone to Android phone. There are substantially fewer apps on the Windows 8 platform but it is growing weekly.
Nokia Lumia 920
The Lumia 920 is the flagship device for Windows Phone 8. It offers a 4.5&Prime PureMotion HD+ screen, 8MP PureView camera, and LTE connectivity. The 920 also has optional wireless charging: just lay the phone on the charger without a cable.
Reviewers are positive about the 920 saying the video and camera are excellent. Reviewers were not happy with the 920 weighing more than an iPhone 5 and of course larger due to the a larger screen. You would have to try it in your own hands and pockets to decide if it suits you.
CNET rated the Lumia 920 4 out of 5 stars and their readers gave it a 4.5 star rating. TechRadar in the UK gave the 920 a 4 out of 5 rating.
In the United States, AT&T is supposed to have the 920 exclusive for 6 months.
HTC Windows Phone 8X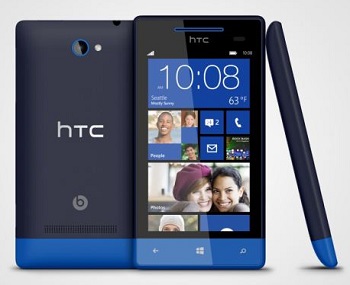 HTC Windows Phone 8 8X
The second entrant in the Windows Phone 8 market comes from HTC. The reviewers at CNET like the smaller size of the HTC 8X compared with the Lumia 920 but not the camera is not as good.
If you need a side by side comparison, they updated that story in November – HTC Windows Phone 8X vs. Nokia Lumia 920: Specs and more.
Both HTC and Nokia offer phones in bright colors, avoiding the utilitarian Henry Ford approach at Apple: will that be a black or white phone? Check them both out and pick your favorite.
Samsung ATIV S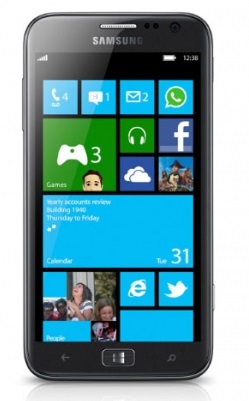 Samsung ATIV S
Samsung is now the world's largest smartphone manufacturer – sorry Apple. Samsung has made Windows phones from the beginning.
The Samsung ATIV S is only available on a pre-order basis. Expected delivery is February 2013 according to rumors.
Rumors also say the Samsung may be the best Windows Phone 8 yet, based on the specifications and Samsung's great reputation with the Galaxy SIII and SII phones.
The screen will be a large 4.8 inches and feature Samsung's HD Super AMOLED.
Other than that we will have to wait for the real phone to ship.
Specifications Nokia Lumia 920 versus HTC 8X versus Samsung ATIV S
Specifications aren't much if you don't like the phone or Windows Phone 8 but here they are.
| | | | | |
| --- | --- | --- | --- | --- |
| | | Nokia | HTC | Samsung |
| | | Lumia 920 | 8X | ATIV S |
| Communications | | LTE/4G/NFC | LTE/4G/NFC | LTE/4G |
| Screen size | | 4.5&Prime | 4.3&Prime | 4.8&Prime |
| Resolution | | 1280 x 768 | 1280 x 720 | 1280 x 720 |
| Weight, Thickness | | 6.5 ozs, .42&Prime | 4.4 oz, .39&Prime | |
| Processor Speed | | 1.5GHz | 1.5 GHz | 1.5GHz |
| Storage | | 32GB | 16 GB | 16GB/32GB |
| Back Camera | | 8.7MP PureView | 8MP | 8MP |
| Front Camera | | 1.2MP | 2.1MP | 1.9MP |
| Battery | | 2000mAh | 1800mAh | 2300mAh |
| Wireless Charging | | Yes | No | No |
| Audio | | Dolby | Beats | |