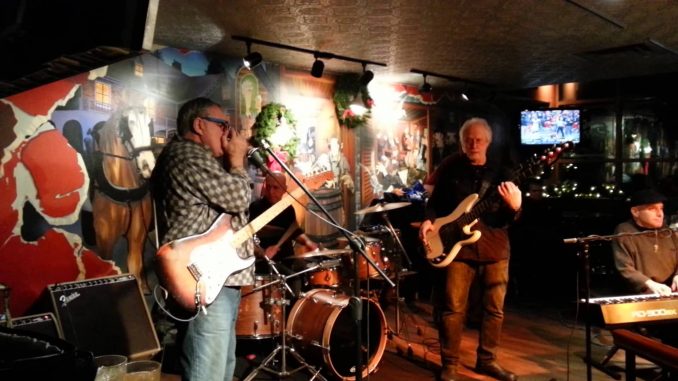 You can publish this article on your website as long as you provide a link back to this page.
This article was last updated on April 16, 2022
Samsung's Windows Phone 8 is a fast, friendly and functional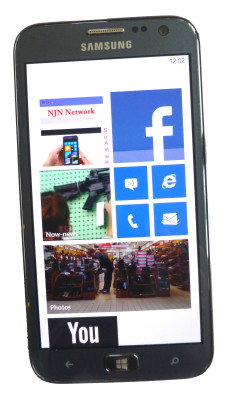 4.5 / 5 stars
The word is out. Windows Phone 8 is equal to or better than Apple's iPhone family. Consumer Reports rated both systems about equal in their latest review.
With a completely new user interface that is fast, friendly and functional, Windows Phone 8 is ready to reset user expectations in the smartphone market.
The Samsung ATIV S is one of the top three Windows Phone 8 devices now available and it works like a charm. I've used it for a week and like almost everything about the phone.
It will be hard to go back to my iPhone.
Samsung ATIV S
The Samsung ATIV S has a large 4.8&Prime screen that is easy on the eyes. The smartphone is very light and thin, has a day-long battery and a fast quad-core processor. I never felt like I was waiting for the phone, except when the 4G/LTE reception was below 2 bars. 4G/LTE reception in your area will be important.
It fits in every pocket I tried so the size is not too large. People with small hands should try it before deciding.
Standard storage of 16 or 32 GB can be expanded with microSD cards. With Microsoft's Cloud storage on SkyDrive, onboard storage is not a big issue any more. Streaming data from the Cloud does eat up data package limits and relies on good 4G/LTE reception.
The camera takes very good pictures which are featured in the gallery below. I give it the advantage over my iPhone 4.
The phone also has some cool features like NFC which I didn't test since I did not run into anyone with NFC on their phone. That will change during 2013 as more people get NFC.
A feature comparison with the Nokia Lumia 920 and HTC 8X is at the bottom of the page.
The only cons about the Samsung ATIV S are the early stage of Windows Phone 8 apps, no anti-shake camera, and a lack of audio compression when recording video.
Windows Phone 8 Apps
It's impossible to check the Samsung ATIV S without discussing Windows Phone 8 which forms the phone's personality. From the lock screen to the apps, I found Windows Phone 8 slick and easy to use.
iPhone and Android have 100′s of thousands of phone apps. Microsoft has much fewer but that will change over time.
Microsoft does have the important apps like Facebook, a feat that took Apple 18 months from the launch of the iPhone.
Facebook, Photos and People

Facebook app, Samsung ATOV S
The Facebook app is a good example of how Windows Phone 8 is better than iPhone. Compared to the iPhone, the Windows Phone Facebook app is very fast, better looking and more functional. Using the Facebook app on the Samsung ATIV S was intuitive and had functionality close to the computer browser experience.
The iPhone and iPad apps for Facebook are a series of limited views of your data. On the Samsung Windows Phone, I could quickly find the latest posts and photos. Browsing photo albums is easy in Windows Phone 8 on the Samsung ATIV S.
Microsoft has embedded social networking in the operating system of the phone. Setting up your social media accounts allows you to share photos from the Camera or Photo app, including tagging faces with any who is in your contact list in People.
People includes all your contacts from mail, Hotmail, Facebook, Twitter, LinkedIn and other social networks. People, if you have thousands of contacts, can be intimidating but it's very useful as a tool within other apps.
A few nights ago at a Celtic fiddle benefit, in dark light I got several good shots and posted them to Facebook.
On a Windows Phone you can take pictures simply by holding down the shutter button on the side. That bypasses the nuisance of getting past the lock screen on other phones.
Editing photos, while not Photoshop, allowed me to find the best shots, fix the brightness, crop and post to social media.
It was all done from the same screen. I wouldn't even attempt that on my iPhone because it takes too long and often fails to upload to Facebook.
On the Samsung ATIV S, I was getting Facebook Likes before posting the second picture. The Live Tiles on the main screen keep you up to date without actually opening the app.
"Wish I were there too!!" wrote one comment. There was a photographer from a local entertainment paper taking the same photos with an expensive digital camera but he had to wait to post his shots.
Sound quality
Voice quality during phone calls is very good.
As a music player with Xbox Music, the sound without headphones was acceptable and loud enough. When listening to music, I set the volume to 20-25 of a possible 30.
On headphones, the music playback is very good or as good as MP3s get. The volume was loud enough at 18 for Sennheiser HD-1′s. On the Sennheiser HD 280 Pro (64 ohm impedance), it took about 22 on the volume setting to seem "loud" to my ears.
We played the ATIV S through the premium sound system in the car which sounded just as good. Streaming music from Xbox Music worked easily once I registered. I picked Michael Bublé Christmas and got an interesting playlist of romantic artists like Norah Jones until I switched over to Bruno Mars for something more upbeat.
The Xbox Music service is free for 6 months. After that a Xbox Music Pass costs $99 per year for unlimited streaming of 30 million songs.
Playing the Samsung ATIV S through my home theatre system sounded full and detailed. I could not hear any difference compared with the same music streamed from a home media server – Bats for Lashes, Deadmaus5, Blue Rodeo, Bob Dylan, Blackie and the Rodeo King, The Beatles, Jets Overhead or my studio recordings.
Video viewing and recording

iPhone 5 and Samsung ATOV S
The 4.8 HD Super AMOLED screen is bright and large enough to view videos comfortably. There is no comparison with the iPhone 5, which seems tiny in comparison. The Samsung ATIV S was much brighter and clearer playing YouTube videos.
The 1080p HD video recording works well. The video picture handles various lighting situations accurately. Under low light the focus softens.
You can zoom while shooting but the zoom introduces video noise. The sample video below looks like it did at the time.
The sound on video recording was disappointing when I tried to video a blues band in a club. The sound levels drove the Samsung ATIV S into distortion. The phone or Windows Phone need compression or auto audio leveling.
The club video recording with audio distortion from clipping (apologies to the band).
Camera
The Samsung ATIV S has an 8MP rear facing camera which took great shots, even at low light. Like all smartphone cameras I've tried, the zoom feature loses detail. The Gallery has the photos I took inside a mall. None of the shots have been edited.
The digital zoom worked well in bright light on the sign under the skylight but not so well under artificial light with the elf and boy with Santa. On my iPhone, zoom creates artifacts under all lighting situations.
To compare the Samsung ATIV S, the first photo below is from an iPhone 4.

Shopping Mall with skylight taken with an iPhone 4
This is the same scene taken with the Samsung ATIV S.

Shopping mall with skylight taken with a Samsung ATIV S
The front facing camera is 1.9MP and could be useful for video chatting but not portraits.
Ease of use
A new operating system such as Windows Phone 8 is always a bit strange at first. I only had to get help for a few things.
Adding music to the phone is directory by directory. I didn't find the equivalent of an iTunes sync function which is no loss. iTunes has lost my music several times during upgrades which is frustrating. I would rather have drag and drop control of music than sync'ing a library.
The operating system suggests words as you type. If you slow down to watch the screen it can be quicker. The keyboard is large enough but should have common expressions like .com in the right context.
My only real complaint about this phone is that the unit I got is Rogers Wireless and their LTE/4G coverage is weak. In my home, I have to use WiFi with only 1 bar of reception. Other carriers may have better service.
Consumer Reports
Preston Galla at Computerworld reports that Consumers Reports rated the Windows Phone 8 smartphones highly.
"The pros at Consumer Reports have confirmed what reviewers have been saying: The first batch of Windows Phone 8 devices are winners, rating highly in every category, and in just about a virtual tie with the iPhone 5. Based on my review of the HTC Windows Phone 8X, I have to agree."
"Consumer Reports gave both the HTC Windows Phone 8X and Nokia Lumia 920 overall ratings of 76, just behind the 77 given to the iPhone 5, and not that far behind its top smart-rated smartphone, the LG Optimus G which had a 79 rating, and the second-placed Samsung Galaxy S III with a 78 rating."
Windows Phone 8 smartphone specifications – Samsung ATIV S, Nokia Lumia 920 and HTC 8X
Specifications aren't much if you don't like the phone or Windows Phone 8 but here they are.
| | | | | |
| --- | --- | --- | --- | --- |
| | | Nokia | HTC | Samsung |
| | | Lumia 920 | 8X | ATIV S |
| Communications | | LTE/4G/NFC | LTE/4G/NFC | LTE/4G |
| Screen size | | 4.5&Prime | 4.3&Prime | 4.8&Prime |
| Resolution | | 1280 x 768 | 1280 x 720 | 1280 x 720 |
| Weight, Thickness | | 6.5 ozs, .42&Prime | 4.4 oz, .39&Prime | 4.7 oz, .34&Prime |
| Processor Speed | | 1.5GHz | 1.5 GHz | 1.5GHz |
| Storage | | 32GB | 16 GB | 16GB/32GB |
| Back Camera | | 8.7MP PureView | 8MP | 8MP |
| Front Camera | | 1.2MP | 2.1MP | 1.9MP |
| Battery | | 2000mAh | 1800mAh | 2300mAh |
| Wireless Charging | | Yes | No | No |
| Audio | | Dolby | Beats | |