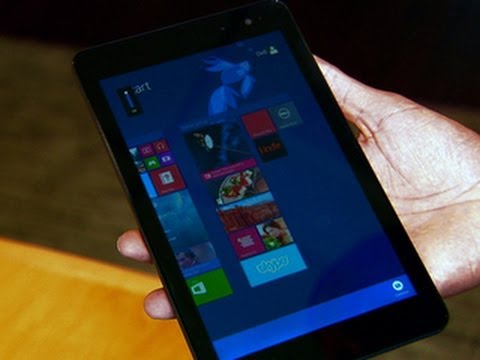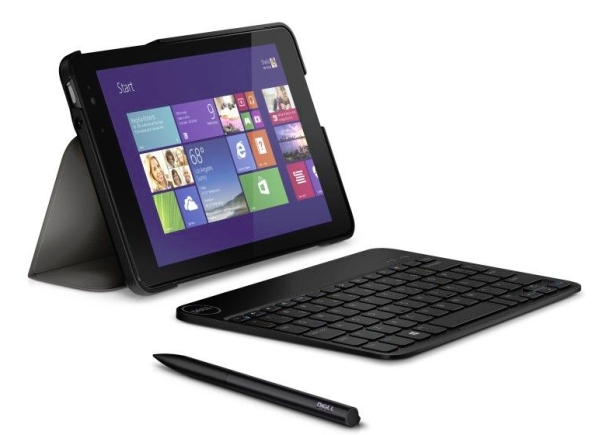 From the $299 Dell Venue 8 Pro tablet to the Dell XPS 15 ultrabook that out Retina-displays Apple for $1,499, Dell's new Windows 8.1 hardware line-up is HOT
When Windows 8 shipped last year you could not find hardware that would run the new touch operating system to its advantage. This year with the launch of Windows 8.1 the hardware folks have gotten their act together with all new products in every price range.
Want a Windows 8.1 tablet that prices below the iPad Mini? Dell has announced the Dell Venue 8 Pro. This is not an RT tablet but a full Windows 8.1 device that can run all regular Windows programs.
The Dell Venue 8 Pro is listed at $299 for the 32 GB version. How's that for kicking sand at the Surface 2 running only Windows RT at $449?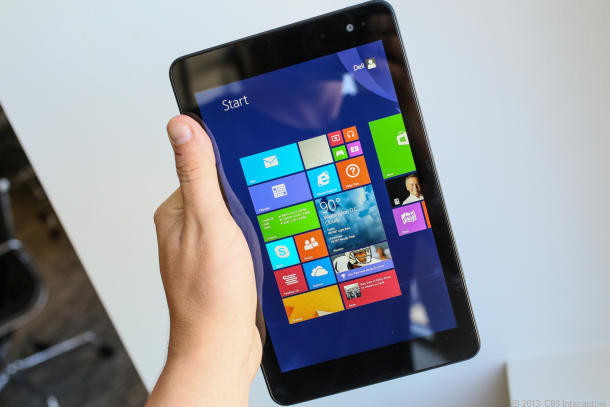 The Dell Venue 8 Pro runs the new generation Intel Bay Trail processor. Bay Trail is the latest version of the Atom processor which has lower power consumption and beefed up performance Intel says matches or beats Qualcomm and NVIDIA. The battery life is 8-10 hours.
The 8 inch screen has a resolution of 1280 x 800 slightly less than the full 10.6&Prime Windows 8 resolution of 1366 x 768. Microsoft is rumored to be designing their own 8&Prime tablet for next spring.
You also get a Micro SD slot and comes with Windows 8.1 and Microsoft Office. Early reviews of the Dell Venue 8 Pro on CNET and TechCrunch have been positive.
Dell has also released the Dell Venue 11 Pro which looks like the Surface Pro 2. The 10.8 inch screen has a 1920 x 1200 resolution. The Venue 11 Pro is powered by Intel's latest and most powerful processors the Haswell Core i5.
Dell will be selling enough configurations and accessories for the Dell Venue 11 Pro to make it a realistic desktop replacement, starting at $599, which is $300 less than Microsoft's equivalent the Surface Pro 2.
Dell XPS 15 out performs Apple's Retina display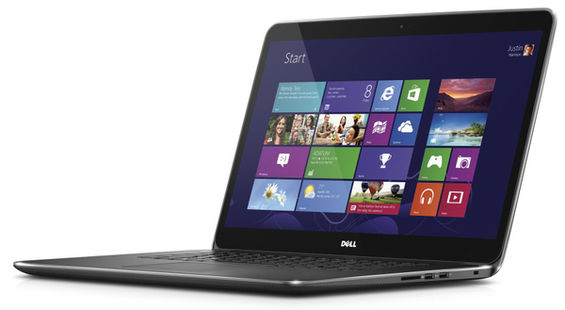 Apple's Retina Display has been the best looking and highest resolution display available. At 2880 x 1800 on the MacBook Pro it was simply gorgeous but expensive at $2,199.
Move over Apple because Dell is moving up with the 3200 x 1800 15.6&Prime display on the Dell EPS 15 that should outperform the MacBook Pro. And the XPS 15 has multi-touch with Windows 8.1. The Apple notebooks can't do touch. The Dell XPS 15 will retail for $1,499.
The Dell XPS 15 is powered by the latest Haswell Quad-Core i7 Intel processors, uses SSD storage and has the cool thin carbon-aluminum cover that people will want. For complete specs check out Dell's corporate site.

CNET Dell XPS 13 and 15 preview.
Other manufacturers like HP, Lenovo and ACER are announcing new product lines this month to support the launch of Windows 8.1. No doubt the new operating system and products will appeal to customers in the Thanksgiving to Christmas shopping period.