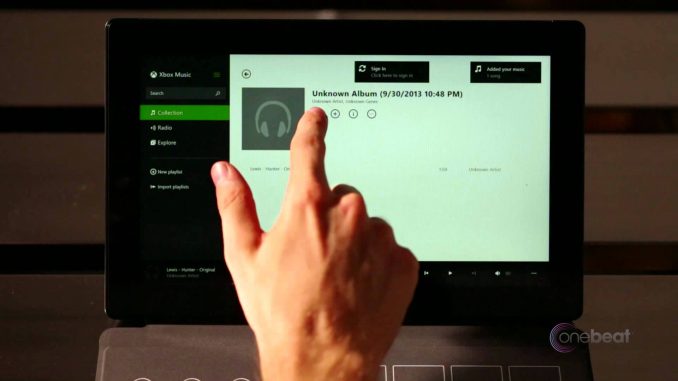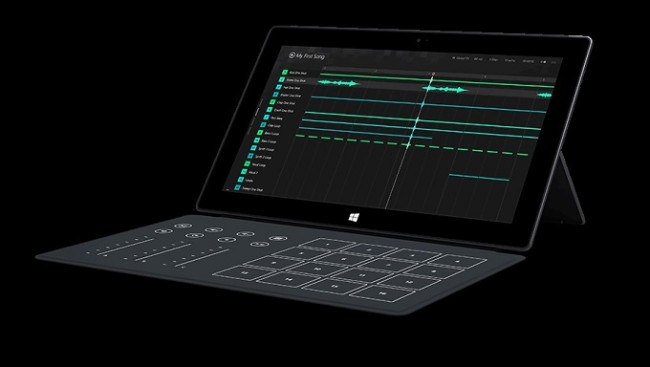 Microsoft Surface #Remix Project – a DAW on your tablet
Surface #Remix Project is all right brain creativity on a Microsoft Surface
While millions of people use their iPad's to create music, Microsoft is trying be a game changer by introducing a music mixing keyboard and software for the Surface 2, Pro and 2 Pro.
The key to changing the Surface to a music mixer is the new membrane keyboard that will come in the Surface Remix Kit, to be released sometime soon.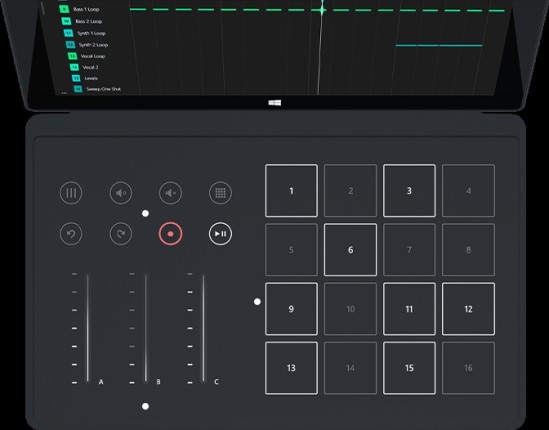 Surface Remix Project keyboard, mimicking a mixing control surface
The keyboard has sliders, track, effects, record, play, pause, mute, loop, solo and other controls that are needed to mix tracks into a finished song. On an iPad programs like Garage Band use the screen to control the mixing process. The Surface Remix Project keeps your hands on the Remix keyboard and your eyes on the screen.

Will it be better than touching the screen? It's hard to say but it looks simple and simply awesome.
The Surface #Remix Project will come with the digital audio workstation DAW software and include samples of music to use in experiments or put right into your songs. You can also record your own tracks and import them in the Surface or SkyDrive.
Since Microsoft is not sharing much information other than promotional videos with musicians, there are tons of questions. How easy will it be to work with each track? Will the Surface allow you to snip out a mistake and replace it with a better track? How much will the #Remix keyboard cost?
Track editing is the real heart and soul of mixing and the current leaders in DAW software like ProTools spend years honing their chops on this problem. I use Cakewalk Sonar which has gotten better at track editing and almost automatically compiling the bets bits of music. Will Surface #Remix be capable of professional level mixing and editing?
Watch the new videos that were just released and it looks pretty awesome. I said that before but I am very interested in using something like #Remix for small projects. The time it takes to get started with a full-blown DAW can often destroy the creative moment. The Surface #Remix might be instant-on, instant-create.
Nice to see someone at Microsoft using their right brain.
Microsoft Surface #Remix Project
Engadget and ComputerWorld have video interviews with a Microsoft #Remix Project team member explaining how they break the song up into "stems" which might be tracks or not. Microsoft is being vague about details at this point. Microsoft will not allow their videos to be embedded.