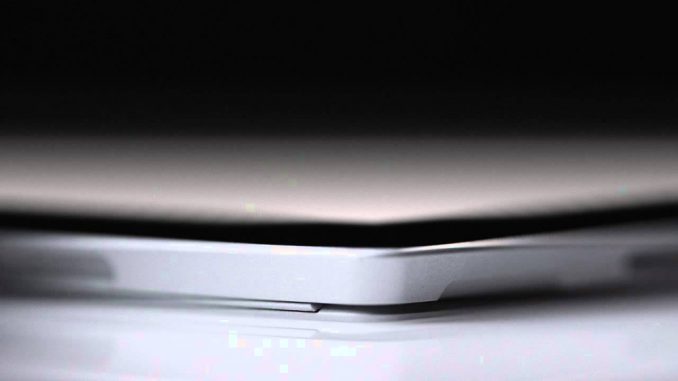 Microsoft has announced a 12&Prime, faster, thinner Surface priced $100 lower – is it the perfect tablet for business?
By Stephen Pate – I was pleased that Microsoft introduced a better Surface Pro 3 tablet today and not a follow-me 8&Prime version of the Surface.
The new Surface Pro 3, available for pre-order tomorrow at $799 is a $100 drop in price from the current Surface Pro 2. There is no word on how the Surface 2 pricing will shake out. The Pro 2 may be disappearing.
The Surface Pro 3 is really an ultralight laptop replacement. The Pro 3 has a 12&Prime screen fixing the height problem working in Office on the 10.6&Prime Surface 2. That makes it huge compared to the iPad Air at under 10&Prime but that's what you need to work on a tablet.

The Surface Pro 3 has all the things that make the Surface Pro 2 great devices – magnetic snap on keyboards, USB, miniDisplay Port and HDMI ports, MicroSDHX memory upgrade, and the kickstand which gets enhanced with continuous positioning.
The new Surface Pen has a cool trick. Click the pen and it turns a new page in OneNote.
Looking at the Surface 2, you have to ignore all the negative press. If you use Windows 8.1 and Office, there is no other tablet that gives you the ease of use and synchronization across devices.
I use a Surface 2 and I never have to worry about where my documents are, my internet and network settings and preferences and Outlook 365 account. Everything synchronizes across all devices, without any effort on my part.
With Windows 8.1, I can move from desktop to tablet and even to my Windows phone, to a lesser extent, and work with Office and other programs.

The Surface Pro 3 will make that even better because I do find the 10.6&Prime screen a tad height limiting. With the new 12&Prime screen and higher resolution at 2160 x 1440, we can get more done. Screen res is not just about how nice it looks. It allows us to get more on the screen which means more productivity.

I have been noticing lately how limited 1920 screens are a large monitor and Windows 8.1 and this is a step in the right direction. My next desktop monitor will be a Viewsonic 2560 x 1440 monitor because I need to get more on the screen at the same time.
The same goes for tablets. The Surface Pro 3 is a real work tablet. An iPad Air is nice, its cute but you can only do one thing at a time and the screen is small.
Even on the Surface 2, I often split the screen and work on two programs at a time – like Twitter and Outlook. It's all about multi-tasking.
The Surface 3 comes with the latest in i3, i5 and i7 processors and memory from 64 to 512 GB with 4 or 8 GB of RAM. The only limit is our credit card.
Pre-orders start May 21, 2014 at Microsoftstore.com and at Microsoft retail stores and Best Buy in the United States. Surface Pro 3 will be available at retailers on June 20, 2014.
Follow me on Twitter at @sdpate or on Facebook at NJN Network, OyeTimes and IMA News Buzz.
By Stephen Pate, NJN Network