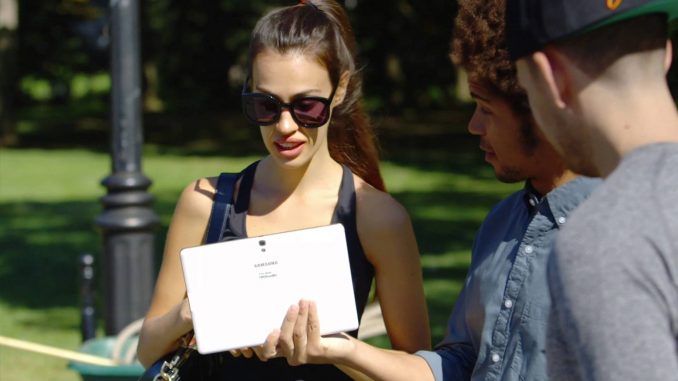 Samsung's new ad disses the iPad Air but it does not hold up to scrutiny
By Stephen Pate – Samsung has used funny ads to poke holes in the Apple mystique like the Galaxy vs. iPhone ads from June 2013. Those ads must work to some extent because Samsung is running away with the market. Here's the Samsung add.
Now The Verge on all the tablets.
I found a more objective view, if that's possible in the world of fanboys, from The Verge. It rings true with me, including their assessment of the Surface.
(Tip – expand the video to full screen)
Follow me on Twitter at @sdpate or on Facebook at NJN Network, OyeTimes and IMA News Buzz. You can also subscribe and receive notifications of new stories by email. We do not share your email with advertisers.
By Stephen Pate, NJN Network