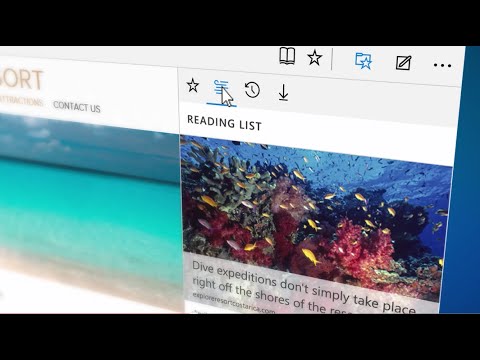 On Windows 10 then Edge will replace Internet Explorer
By Stephen Pate – U2 guitarist The Edge will be flattered and Samsung will be calling it's lawyers – Galaxy Edge get it?
Finally we get rid of Internet Explorer 6,7,8,9,10, 11 whatever with the new Edge browser.
In the Windows 10 Technical Preview the new browser was called Spartan Project based on the Edge Engine. Now it's just the Edge.

As you can see in the video below, you can write on the browser with a pen – does that sound like a Surface 3? – or your finger. Oh goodness me, that's a use for your touchscreen phone, tablet or should you be so lucky computer.
The Edge will also be faster than IE11 and have a higher level of compliance with HTML5. The Edge is the browser for mobile use and desktop use.
Whatever it's called the new Windows browser should be a better user experience and we can ditch Chrome.
You can only patch old software for so long before it needs to be replaced. IE was not designed for today's mobile world and it has to go.
You can try out The Edge with the latest build 100074 of the Windows 10 Insider Preview. A word of caution – Windows 10 is almost ready so don't install the Insider Preview on your day-to-day working computer unless you use a separate partition. I'm running it on a 5 year old Dell XPS for instance.

"Microsoft Edge is the all-new Windows 10 browser built to give you a better web experience. Write directly on webpages and share your mark-ups with others. Read online articles free of distraction or use the offline reading feature for greater convenience. Microsoft Edge is the new browser that works the way you do."
Microsoft stated "Project Spartan (the project name for Edge) is our future: it is the default browser for all Windows 10 customers and will provide unique user experiences including the ability to annotate on web pages, a distraction-free reading experience, and integration of Cortana for finding and doing things online faster. Web developers can expect Project Spartan's new engine to be interoperable with the modern Web and remain "evergreen" with no document modes or compatibility views introduced going forward."
Corporations will still be able to download IE 11 or some version of it but the real action will be with the faster, mobile aware Edge browser.
Edge will ship with Windows 10 rumored for July 2015.
Follow NJN
Twitter – @sdpate
Facebook at NJN Network
Add the NJN icon to your desktop
Subscribe and get new stories by email
By Stephen Pate, NJN Network