This article was last updated on May 27, 2022
Canada:

Oye! Times readers Get FREE $30 to spend on Amazon, Walmart…
USA:

Oye! Times readers Get FREE $30 to spend on Amazon, Walmart…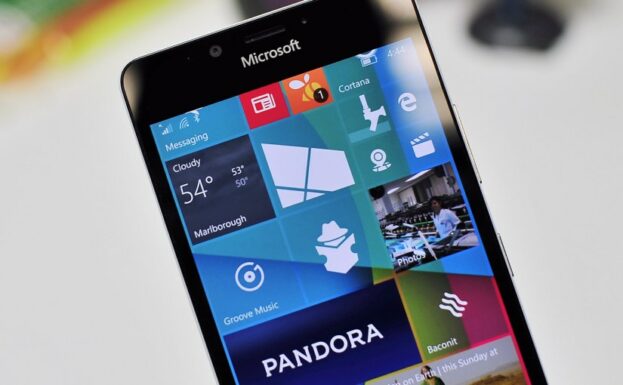 The reviews are out on the Lumia 950 – will it please the Android and iPhone crowd?
By Stephen Pate – The fate of Microsoft's latest flag-ship phone rests in the hands of the tech media who are generally entrenched fans of the two dominant phone systems – Android and iPhone.
Obviously the appeal of the Lumia 950 is primarily to people who already own older Windows phones as in "should I upgrade?"
I was interested to see if the journalists could get beyond their inherent prejudice that the Lumia 950 isn't an iPhone 6s or some version of Android Marshmallow.
Hardware-wise the Lumia 950 is the standard high-end phone of today – Snapdragon 808 CPU, 1440 x 2560 pixels hi-res, Corning Gorilla Glass 5.2&Prime screen, 3 GB of RAM and 32 GB storage, 20 MP camera and 4K video, up to 200 GB microSD, and 3000 mAh battery. Scratch any high-end phone this season and those are standard spec's.
What the reviews tend to note is that 1) Windows 10 Mobile has fewer apps 2) it uses Iris not fingerprint recognition 3) the case is plastic not aluminum.
All of these things are true. If you have an app that is not in Windows 10 that will be a deal breaker. Windows 10 Mobile has advantages over Apple iOS and Android that are worth a separate article.
Iris versus fingerprint is a silly argument since most people don't lock their phones.
The Lumia poly-carbonate case may not look sleek and sexy but I guarantee it will keep the phone from repairs more than glass and aluminum. Check out the phones around you and see plenty of cracked screens, a sad condition for an $800 phone. On the other hand, I've dropped my Lumia 920 dozens of times and run over it in my 250 lb wheelchair. I almost cried when that happened but the phone didn't stop working and didn't break. I'll take indestructible over style any day.
Everyone's entitled to their own opinions so here are the reviews published 1 week after release. I didn't get my 950 yet so I will publish my own review later.
In the United States the Lumia 950 is available from Microsoft Store starting at $19.97 and from the AT&T stores or online.
In Canada is the Lumia 950 is available from the Microsoft Store for $749.
From Amazon.co.uk in the United Kingdom for £419.99 incl. VAT in black and white.
The Verge – Microsoft Lumia 950 review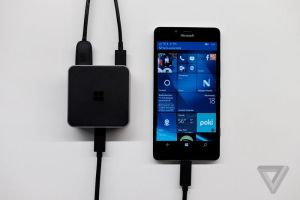 "In the mobile world, Microsoft is way behind Google and Apple, and has what many would say is an insurmountable deficit to make up. It could have pulled out all of the stops and produced a phone that was visually impactful, wildly innovative, and truly riveting compared to anything else to make up lost ground.
The Lumia 950 is, unfortunately, none of those things. Sure, Microsoft put some newer guts in it, and Windows 10 has some interesting features, but there's nothing really here that would drive anyone but the most die hard Windows fan to buy it." For the full review on The Verge click here.
Windows Central – HIGH-END BUT FLAGSHIP? The Microsoft Lumia 950 review
This review is from a site that is an almost unabashed Windows booster so one expects a positive bias. However, the review is even-handed.
"If you are already a Lumia user who likes Windows Phone, then the Lumia 950 is your dream device.
If you already like Windows Phone, then the Lumia 950 is your dream device.

Concerning specs and features, it has everything but the kitchen sink. Expandable memory, wireless charging, a fast processor, large battery, excellent display and arguably the best mobile camera yet. And yes, I can report that both the Lumia 950 and Lumia 950 XL each have four dedicated Rich Recording microphones for outstanding audio recording.
Oddly enough, the Lumia 950 is a really good smartphone. It is just the lack of apps (and some services like payments) that are holding it back. It can get a lot done with a gorgeous display, excellent camera, and very good battery life, all of which used to be the criteria for a good review. But in 2015, you cannot discount the importance of the full ecosystem and what you are buying into when you commit. For the full review click here.
Tech Radar – Microsoft Lumia 950 review
"Lumia 950 feels like a public beta test before Microsoft launches the long-rumored "Surface Phone." It's an incomplete picture that doesn't quite deserve the Surface name, as much as I like the operating system underneath and some of its enterprise features.

Of course, this more than enough for Windows Phone 8.1 users to upgrade to the Windows 10 Mobile flagship's debut. Seeing that attractive Live Tiles design on the phone and then, in less than a few seconds, transitioning to the desktop-like mode via Continuum is a dream come true. Phones are finally acting like computers in a way Apple and Google have barely tried.
Continuum needs to be fleshed out, and so does the app count, camera, battery life and phone call quality. Again, there's a lot of work to be done. The Lumia 950 and Windows 10 Mobile feel like the first stepping stones before Microsoft dials it up to, say, Windows 11 Mobile." For the full 6-page Tech Radar review click here.
CNET – Microsoft Lumia 950 review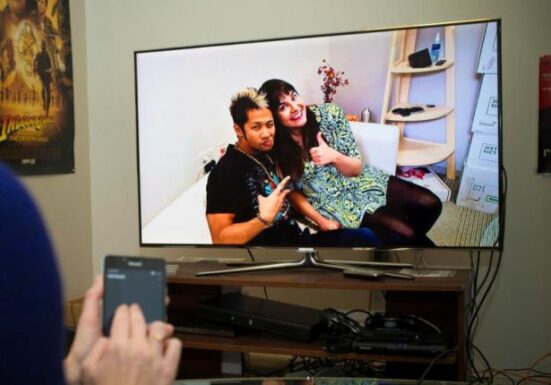 "I do believe there are some people who will like the Lumia 950, which is good from a hardware perspective, if not terrific. I do enjoy Windows 10's visual update, even though it's a minor boost that doesn't add much substance, and the camera takes pleasing photos. Still, it's hard to recommend the 950 and all it represents.
While an interesting idea, Continuum suffers too many issues that get in the way of daily use. The software's capabilities lag too far behind Android and iOS to justify spending good money (and lots of it) on an ecosystem that doesn't give you the option to choose which services you want — like mobile payments, Google Maps in addition to the native Here maps app, and other apps besides." A 7.0 rating, commentary, video and plenty of photo examples from CNET here.
ARS Technica – Lumia 950 review: Windows Phone finally has a new flagship—will anyone care?
"The Lumia 950 is a nice phone. The screen is very pretty. The camera is great. Its looks don't excite me, but it feels solid. I'm sure Windows 10 Mobile will get better… And while Continuum is interesting and fascinates me in some ways, as things stand right now with limited availability both of Universal Windows Apps and hardware to use Continuum with, it's not a reason to buy a Windows phone. Not yet…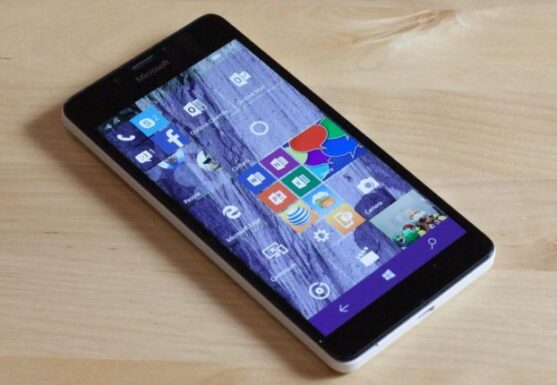 The Lumia's screen is higher resolution, its camera is perhaps marginally better, its battery has about 10 percent more capacity, and it has an extra GB of RAM (not that I think anyone is ever likely to notice the difference), so its spec is slightly higher. Still, that's hardly enough to offset the dubious use of the iris scanner instead of the reliable fingerprint reader, not to mention the enormous Android software ecosystem.
If the Lumia 950 were more keenly priced then it might be easier to get excited about it. Along with its bigger brother, it fills a glaring gap in the Lumia range and does at last offer an upgrade path. For Windows Phone fans (and I am one), this phone, or its bigger brother, is much needed and very welcome. But this is not a phone that is likely to win over new converts. It does its job, and it keeps the platform ticking over. The struggle to attract new users, however, remains." The fullArsTechnica review is here.
Wall Street Journal – Microsoft Lumia 950 Review: Can a Smartphone Be Your PC?
"If phones will one day replace our computers, we're going to choose the phones with the apps and services we already love. Unfortunately for Microsoft, right now those are iPhones and Android phones, which already work great with Microsoft's own apps and services.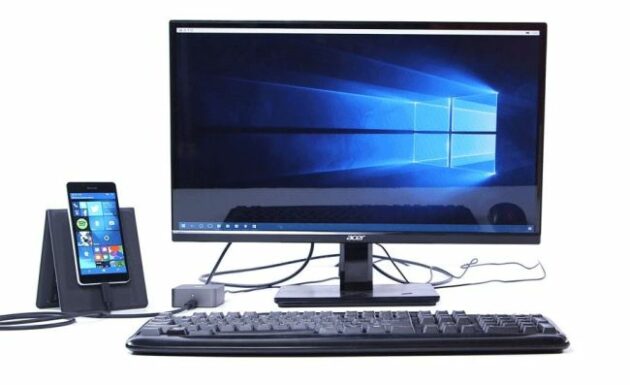 It feels like the Lumia 950 is a proof of concept that might help Microsoft get momentum for its new strategy. But I can't recommend buying a $600 proof of concept. For now, your phone stays … a phone."Wall Street Journal link
Featured image – Windows Phone Central photo.
By Stephen Pate, NJN Network
You can publish this article on your website as long as you provide a link back to this page.